Valentine's Day is around the corner. It's the first marketing opportunity of the year to make your consumers fall in love with your brand. But, with many competitors doing the same thing, how do you stand out in a sea of hearts and teddy bears?
One of the best and easiest ways of ensuring better brand recall is by running an irresistible and memorable giveaway. You will leverage the engagement you've accumulated with your followers, and open the door to a new audience that might fall in love with your brand.

The key to creating a Valentine's themed giveaway is to offer a prize the winner can share with a loved one of their choice (there's no rule that states only couples get to enjoy the prize!). An experience, such as a fancy dinner or a trip for two, always come to mind first and is incredibly memorable.
However, they're not the only option available for marketers.
In today's article, we want to share with you some of the most creative giveaway ideas you can implement right away for your marketing strategy. Best of all, you can use Woobox to set them up in no time and get excellent results!
1) A Romantic Dinner for Two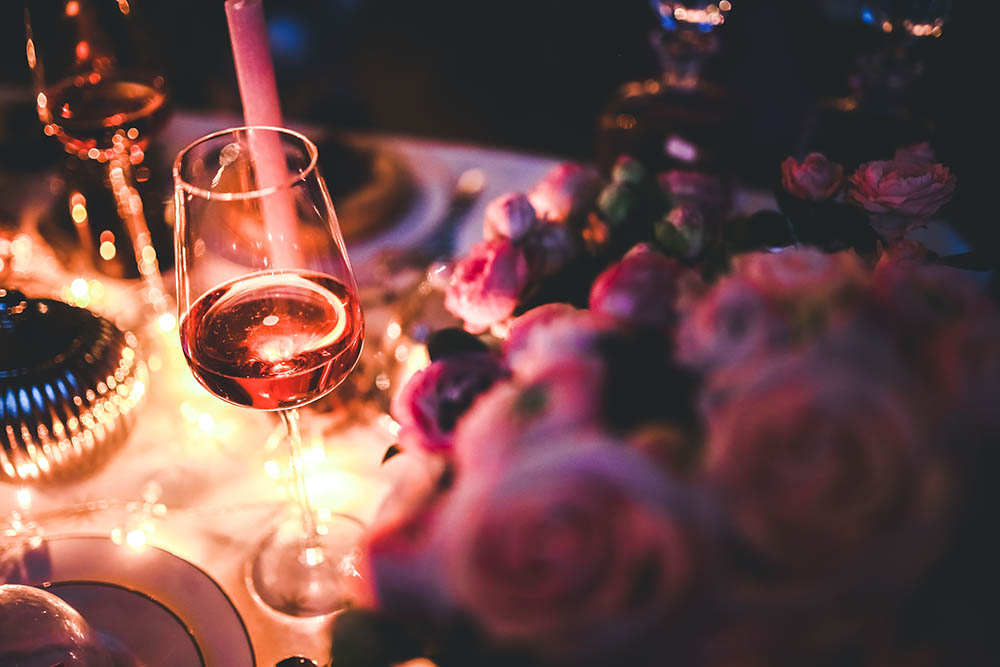 Some believe that having a special dinner on Valentine's Day is such a cliche. But, precisely because of that, giving your followers the opportunity to win reservations at the trendiest restaurant in town is a proven way to guarantee the success of your giveaway. Plenty of people also love having a special dinner on Valentine's Day.
By collaborating with a local restaurant for the giveaway, both brands can win sweet new exposure to each other's audiences, thanks to social media.
This giveaway works best for brands that already share content related to food, travel, trendy spots and entertainment. Look for these kinds of brand overlaps when planning your giveaway.
2) An Unforgettable Trip to a Dream Location
Do you want to play big for your giveaway? Then, a trip is the way to go for your brand!
Travel and romance go hand in hand. Many couples dream of the perfect getaway to an exciting or stunning location as the ultimate relationship experience. By offering an all-included experience to a lucky couple, your brand will play a part in making their dreams come true.
Be sure to plan out ahead of time all the details, such as plane tickets, hotel accommodations and additional experiences on the exotic destination. Also, you must be sure to include any other eligibility rules, such as having a valid passport and a visa to enter the country if the trip takes place abroad.
3) Tickets to the Best Show in Town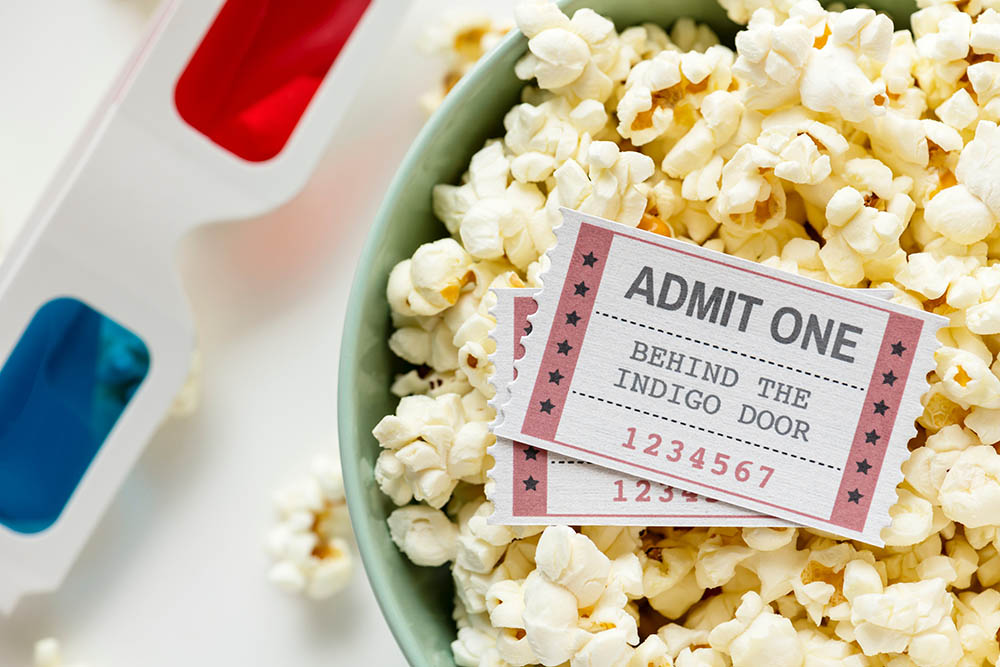 Another experience that makes for an epic giveaway prize is to offer tickets to an event that your customers or buyer persona would love to attend. Music concerts and movies are common in this category, but there are other alternatives available. How about giving away high-tier tickets to your city's amusement park? If your brand is related to sports, why not thinking outside the box and give a lucky couple the chance to show up in the game's kiss cam?
Be sure to study your followers and your city's trending events, to pick the most attractive options that make a perfect match with your brand.
4) A Relaxing Night at a Hotel
Valentine's Day is the one day of the year in which couples can go all out to celebrate their love. This is why the opportunity to enjoy a unique pampering experience in a luxurious location can be a very attractive giveaway prize for your followers.
If your brand is closely tied to the hospitality industry, this prize is a must-have for Valentine's. By allowing the winner to enjoy your location at its fullest, you can extend the experience beyond a regular giveaway and gain a reputable brand ambassador.
5) A Selection of Your Brand's Best Products
Not all giveaway prizes have to be tied to experiences!
Products still make for a very desirable giveaway prize, especially for your most loyal customers. The key is to make sure to offer them in a "shareable" format, so the winner can enjoy it with their partner or loved one of choice. Valentine's Day is all about sharing love, after all!
For example, if you work with a brand of wines, you can give away a selection of your most excellent bottles along with a couple of wine glasses in a nice case. Jewelry brands can offer a limited-edition or highly valued piece as a prize.
Is your product not as romance-ready as these two examples? There's still a way out for your brand. Study your buyer persona, carefully considering what other types of products can be attractive to them. Maybe, giving away a selection of your brand's top laundry detergent isn't exciting enough as a prize. A customized, high-quality linen set, along with a double set of towels and bathrobes… that's another story!
Curate a selection of your best-selling or Valentine's-ready products and give the ultimate gift of loyalty to your followers.
Wrap-up & Key Takeaways:
Giveaways offer the chance to reinforce the bonds you already share with your regular customers.
Plus, a sweepstakes or giveaway also opens the door for new potential leads to join your brand following.
An experience for two is the top reward you can offer for a Valentine's themed giveaway, whether it's a lavish trip or a delicious dinner.
Remember: don't dismiss prizes related to your brand or to products your customers love.
Pick a reward that touches your customers' pain points, desire to win and their hearts.
Ready to create your giveaway today? Sign up to Woobox and create a wide array of digital campaigns fast, for free! Click here to get inspired by real giveaways created by Woobox users.
The Woobox Support staff are happy to provide any question-answering needs. Support is available from 9 am – 5 pm PST, Mon. – Fri at 1-360-450-5200 or woobox@support.com