Coupons are popular with many consumers for the same reason they inspire fear in some marketers — deep or generous discounts with few (or no) strings attached. Thankfully, a properly-managed and well-planned coupon campaign can yield lifetime business value.
Even if you characterize yourself as a penny pincher, there's still a lot of great ways you too can start successfully offering coupons.
Okay, so this little guide isn't just for the proverbial tightwad. It's also for marketers who want to know more about how to plan coupon campaigns and measure the effectiveness of said coupons against other types of promotions.
Let's discuss the goals, strategies, and results of smart couponing.
Goals: What Good is a Coupon Anyway?
Budgetary self-preservation isn't just for the consumers using coupons–any steep discount or generous offer can make a marketer nervous. In the short term, offering coupons means slashing prices or cutting into margins.
Of course, it's always possible a few people will use the coupon and never return. If you're offering an exceptional experience or product, however, then your business likely has more to gain than lose from the coupon experience.
It's probably no surprise, then, that the best coupons intentionally lose a little money. At first. Why? A great coupon campaign creates lifetime value over short-term value by winning over new customers who can continue providing repeat business — and become a future source of referrals. Loyal, committed customers can be expensive to win, but the lifetime value they provide can sustain and even grow your revenue.
"Loyal, committed customers can be expensive to win, but the lifetime value they provide can sustain and even grow your revenue."
Coupons work because they provide a single event that breaks a prospect's existing habit, prompts a behavioral change and offers a reward that reinforces a new behavior. In the process, shoppers are redirected from living without your product or buying from competitors into a new habit of trying your company. Whereas before they probably weren't going to do anything differently, now you've made your business front-and-center in their minds, and you've enticed them to give you a chance. That's the end goal.
How to Offer Customers the Best Coupon Deal
Useful coupons are fundamentally about habit and behavior change, and thus they require:
1) Giving people a positive experience with your business
2) Breaking them out of pre-existing behavior, like avoiding a new purchase method.
The coupon works best as a worthwhile deal for the customer. That said, it also needs to match your campaign's budget and the expected value your new customers will bring to your business.
Use common sense: Advertising a "$50 off" coupon and then stacking the new customer's first purchase with fees, excessive shipping and handling charges, or another padding to recoup the $50, will probably only frustrate your customers.
Seriously, they can smell a bad deal.
Offer a coupon that's lacking generosity, and you won't have enough of a carrot to lure buyers away from your competitors. A poorly planned coupon may actually backfire and cause shoppers to ignore your business. Try to avoid looking stingy (even if you really are!).
How do you offer a good coupon without losing your shorts? By going after high-value customers with a highly-targeted offer.
Estimating Your Coupon Marketing Campaign Value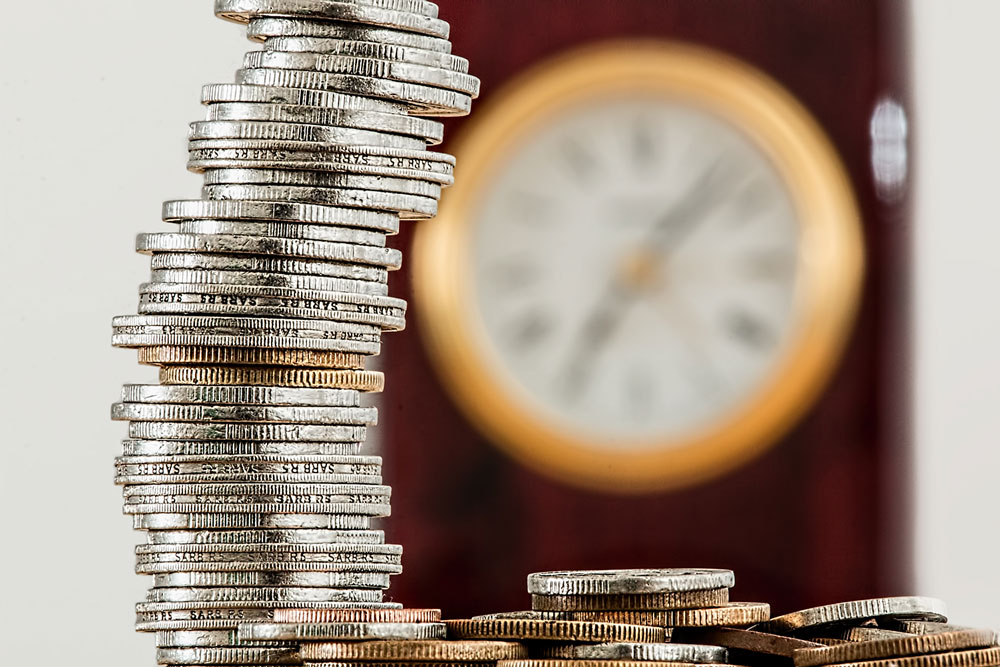 Here's where you'll need data. The more data you have already that you can mine for marketing purposes, the better.
You'll want to look at the value of your existing customers. Maybe it's a dollar amount — see if you can get an average annual spend per customer. Or, some shopping visits per month. Even if you have to use surveys, try to come up with a way to pinpoint how much value typical customers bring.
From there, you may want to create a graph or spreadsheet showing the estimated costs of your coupon campaign alongside the number of customers you may gain and the approximate value they will bring. You may be surprised how much actual data you already have that can help you strategically design an offer.
Designing the Right Coupon Offer
The ideal offer is often tailored to well-understood customers. Don't yet know your customers well enough to develop a coupon strategy? Dedicate time to studying their interests and lifestyles, and why they buy from you.
This is where creating a baseline persona can really help. Tailoring your offer can help keep you from losing money.
Say, for instance, you're an old-fashioned local general store. You carry popular electronics, sporting goods, kitchen gadgets and clothing. It's probably unwise to offer a coupon for that 2018 Must-Have Electronic Gadget that all the other stores carry — you'll attract shoppers that love the Electronic Gadget, but not what's unique about your shop. You'll likely end up losing money because these particular coupon shoppers are really just looking for a discounted Electronic Gadget.
Instead, let's say that through some research you find that the sporting goods category is a prevalent overlap among your loyal shoppers. However, it's not as popular with the general public. Let's assume you already know from Google Analytics and other market research data that every new sporting goods shopper will very likely fall in love with your store, even though you already have other segments like "electronics lovers." You know these folks will buy sporting goods from you, but they also purchase Electronic Gadgets. So you offer a discount coupon for sporting goods that bring in your core target customers and rewards them with a great deal.
Using the Right Promotional Channels
From there, it's time to think about how you'll promote your offer. Social media sound be a crucial part of your promotional strategy. If you're a brick-and-mortar brand, you may want to use a physical version of the coupon or an app-based coupon in addition to one provided via social media.
Tracking Your Coupon & Customer Data
Remember how we talked earlier about benchmarking?
Now that you're running a coupon campaign collect and record your results. Try to follow your spending, visits from shoppers, value per transaction and promotional costs. This will help you run future campaigns more successfully.
Woobox Support Help
Need a little help? Woobox support is available to help you get started from 8 am to 5 pm PST, Monday through Friday at 1-360-450-5200 or support@woobox.com.