Shoppers love a good deal, and one easy way to offer a terrific deal to your current and potential customers is through online coupon offers. You can use coupons to reward loyal customers, attract new buyers, launch new products, and move overstock inventory.
You can also have a lot of headaches and lose money if you implement your coupon program incorrectly.
Thanks to today's technology options, marketers don't have to rely on "spray and pray" tactics of the past. Here are seven tips to help you make the most of your coupon marketing efforts.
7 Tips for Creating a Coupon Marketing Campaign
Tip 1: Understand Your Data
Before you jump into offering coupons on your e-commerce store or website, you should take a look at your current sales and marketing data.
What are your best selling products?
Which products are the most profitable and least profitable?
What's your shopping cart abandonment rate (online stores)?
How much foot traffic comes through your physical location based on online marketing efforts?
Who are your best customers and what are they buying?
How many one-time purchase customers purchase? Why don't they come back?
What online traffic sources send people to your site? Of those, which channels have the highest purchase rates?
Are there regional differences in customer purchasing patterns?
When are your peak times and slow-down periods (seasons or even days of week and times of day)?
To get this information, look at your point-of-sale system, e-commerce platform, website analytics package, marketing automation solution, CRM, and other tools you use to manage sales and marketing data.
With this data, you can begin to build the foundation for your coupon marketing that aligns with your business goals.
Tip 2: Develop Customer Segments for Your Offers
With the information you uncovered in step one, start building customer segments to ensure your coupon offers are relevant to both your business goals and your customer's preferences. Here are a few basic segments you may want to consider and why.
Repeat customers. If someone is already buying from you, it may seem counterintuitive to offer them a coupon. With the amount of online and offline competition for that person's business, don't leave anything to chance. Make the customer experience a priority by rewarding loyal customers with special coupon perks from time to time.
One-time buyers. When someone purchased from you once and didn't come back within a reasonable timeframe, try reaching out with a coupon to lure them back to your store. You may even consider giving them the promotional offer after they fill out a brief online survey. With a survey, you can gain insights as to why the person didn't return to purchase within your expected repurchase period.
Anonymous browsers. This segment will consist of anyone who has visited but never purchased. If your customer purchases occur offline at a physical location, you may have a large proportion of your site traffic designated here. However, with online couponing, you can change that going forward by using a simple registration option that we'll discuss later in the post.
Shoppers by daypart. A daypart is a period of time when you're serving customers. If you run a restaurant, you may categorize your dayparts as breakfast, lunch, dinner, and late night. Television advertising dayparts break down into morning, daytime, primetime, and late night. Think about your business and how you can break it into dayparts. Which dayparts see the most activity? Which are slow? Try using a coupon offer targeting your dinner crowd to come by for breakfast. If you offer services, give a discount to your afternoon appointments who book in the morning for their next visit or service. Dayparts may not be a concern for online stores, but they can be a big deal for offline locations and service-based businesses.
Most/Least Profitable Customers. Target your most profitable customers with loyalty coupons. Use upsell and cross-sell coupons with your least profitable customers.
Tire kickers and opportunists. People in this category are those who have asked questions, filled out a form, requested a free sample, and only buy from you when you give them a coupon. Use a "coupon for a survey" option with this crowd. If they reveal they only purchase from you when offered a coupon, then you know they aren't a valuable customer; don't reward them in the future.
By product or product category. Look at what customers purchase. Do you have other products that complement the products that people buy? You could offer a coupon on earrings for every necklace purchased, for example. Offer a free dessert for every entree purchase of over $X. Give a discount on widget cases for every top-of-the-line widget sold.
By event or special date. If you track customer anniversary dates, birthdays, or industry-specific events, you can offer coupons that align with these special days.
Think about your sales and marketing strategy and figure out which couponing approach makes the most sense for your business.
Tip 3: Focus on the Details and Fine Print
It's exciting to see your coupon offer take off — unless you didn't take steps to limit your exposure. Then your promotional effort feels like a massive failure and costly mistake. Back in 2013, Best Buy took a big hit with a poorly executed "$50 off purchases of $100 or more" promotion. Customers made out like bandits.
Don't let your coupon offer get out of control. Take time to focus on the terms and guidelines. Think about all the scenarios where your coupon could lead to you down a dangerous path and set up rules to ensure those worst-case scenarios don't happen.
Consider setting conditions around:
Number of redemptions — is this a "one coupon per customer" offer? Use a coupon solution like Woobox to help you limit redemptions by email address, Facebook user profile, or Twitter user profile.

Total value of redemption — can customers only get up to a certain dollar amount off their purchase?
Purchase timeframe — will shoppers need to purchase within a specified period to receive a rebate or discount?
Specified products — does the offer only apply to certain products? What's included and what's excluded?
Validity with other offers — can the coupon be used in combination with other offers or sales?
Void where prohibited — be aware of any states, territories, or countries where you may not offer your coupon. Don't distribute your offer to shoppers in these areas and take time to mention "void where prohibited" in your terms.
You can also limit your exposure by using a coupon solution that generates unique coupon redemption codes, allows you to upload codes from your point-of-sale system, or limits the number of coupons.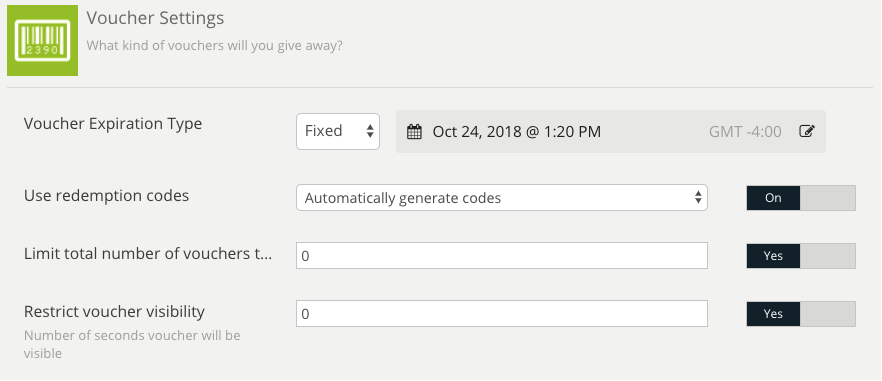 Tip 4: Pay Attention to Design and Copy
Make it easy for your customers to find and use your coupons by setting up a dedicated landing page, Facebook tab, or popup for your offer on your site. Here are a few things to keep in mind when it comes to displaying and offering coupons online:
Make your images and design as appealing as the actual offer. You want any pop-ups, landing pages, and on-site ads about your offer to pop and capture your shoppers' attention.
Consider hiring a freelance designer to help you create a polished look and feel.
Add a sense of urgency by using an option like Woobox's "restrict voucher visibility" feature that limits the amount of time a coupon will be available to the customer.
Add a strong call-to-action and clear, concise copy to entice shoppers to take the next step.
Tip 5: Promote your coupon across various channels
Before you launch your coupon offer, think about the channels where you should promote it. Different offers and customer segments will require different promotion and distribution methods.
Email works great for distributing customer loyalty coupons, offers to people who've subscribed but haven't yet purchased, and to customers based on specific events (birthdays, anniversaries). Take steps to ensure your contacts have opted in to receive your marketing offers.
SMS text messaging can help you reach shoppers, too. Send a brief message with a shortened link to your coupon landing page. Here again, only text to people who have opted in to receive marketing text messages from your brand.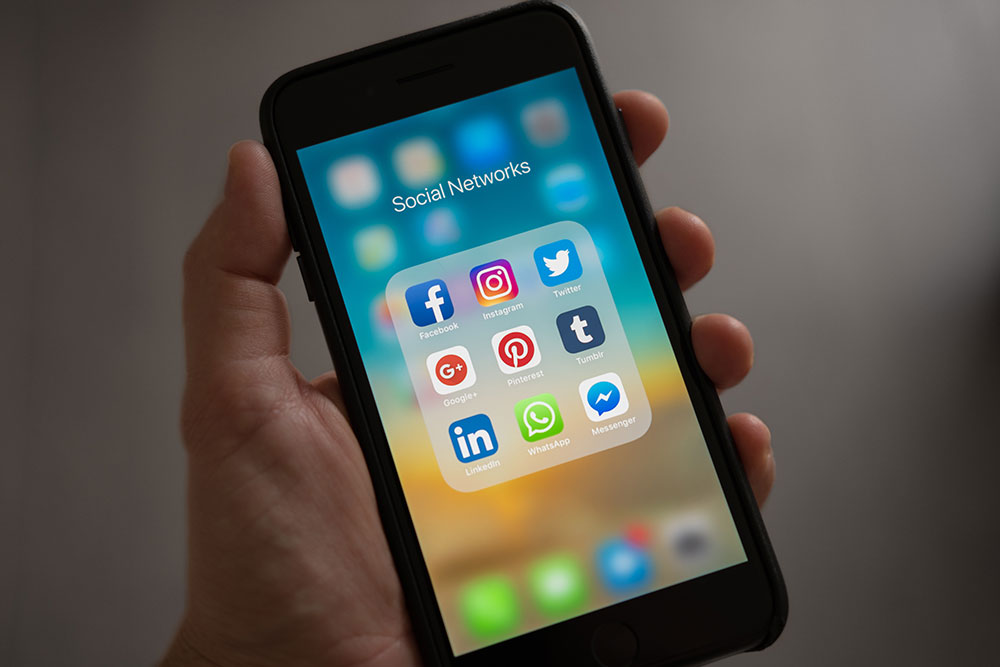 Social media channels are perfect for coupon offers where your objective is to 1) introduce a new product or service, 2) reduce inventory, 3) reach new customers, 4) gain greater awareness, or 5) reward your followers.
Groups and forums are additional channels for promoting coupons to a highly-targeted group of individuals. If you have established your own customer user groups on LinkedIn and Facebook, you can share links to "customers only" offers right there in your group. Using paid targeting, you could also advertise directly to customer groups of your competitors.
Paid search, when carefully managed, can be an easy way to get your coupon offer in front of people who are already searching for your products or services.
Display ads can help you make the most of the strong visuals and CTA you've already created. Turn these elements into banner ads. You can even use remarketing ads to specifically target people who have already visited your site but didn't purchase.
Chatbots can also help you distribute coupons by qualifying a shopper before giving them access to an offer.
Tip 6: Use Dynamic Content and Personalization to Target Customers in Real Time with the Right Offer
Today there is a dynamic content or personalization tool to meet almost every website owner's budget. Small businesses can leverage tools like RightMessage and Unless.com to personalize website pages dynamically based on a visitor's source or other information you've collected. Larger enterprises can often use their marketing automation solution (HubSpot, Lead Liaison, Marketo) to change on-page messaging on the fly based on visitor behaviors and data.
With content personalization, you can take your coupon marketing to the next level. Offer people who visited a specific content page a coupon to a related product or service. If someone visited from a partner page, give them a "friends" discount offer.
Chatbots like Drift can also change messaging dynamically based on different visitor data.
Take advantage of personalization to target visitors more precisely.
Tip 7: Track Redemptions and Repeat Purchases
No brainer alert: you need to measure your coupon redemptions to understand how well the offer performed. That's likely already something you plan to do.
But have you made plans to track purchases "downstream" from the original purchase sparked by the coupon?
Think about the typical timeframe between purchases. Are people who bought with a coupon coming back within that expected period to purchase again?  Have you spotted any trends when it comes to long-term loyalty? You may find that people who made their first purchase via a particular type of coupon (a buy-one, get-one offer, for example) were more likely to buy again than people who used a coupon offering $X off.
Take time to study your coupon performance data and long-term repeat business to uncover what types of discount offers work best for your business.
Ready to Create a Coupon?
If you don't plan for success, running a coupon marketing campaign can be a big waste of time and money. Use an online coupon solution to launch your program and follow these tips to improve your chances at success:
Understand your customer and sales data
Develop data-driven customer segments
Create clear, airtight terms and guidelines
Pay attention to design and copy
Use multiple channels, as appropriate, for coupon promotion
Experiment with website personalization for more sophisticated coupon marketing
Track and analyze coupon results long-term
By following these tips, you should start seeing results and an increase in return on investment when it comes to coupon marketing.