The holiday shopping season is big business for online retailers. In fact, Statista reports holiday ecommerce sales in 2016 topped out at more than 80 billion dollars. That is enough to pay the salary of every high school teacher in the US for two years.
On November 27th, 2017 (Cyber Monday) alone, online shoppers spent 3.364 billion dollars, up 700,000 million from 2016.
For many brands, the holidays mean soaring profits and long work days. But what happens after the rush is over?
The holiday shopping season may be over, but the opportunities for building customer relationships are just beginning.
How can you make sure to pull those new customers back to your store to shop for the rest of the year? Through creating online coupons that keep your brand at the forefront of customer's minds next time they go to click "Add to Cart."
When done well, coupons can help solidify a strong relationship. They can entice buyers to buy more and talk about their purchases with friends and family. When done really well, coupons turn one time buyers into excited brand ambassadors who will share their love for your brand with their entire network.
Sound impossible? It isn't!
Creating successful coupon campaigns does require a bit more than just tossing a "Save 10%" coupon code at the bottom of your next email newsletter.
Coupons can have drawbacks, mainly when campaigns are ineffective. It can be challenging to track redemption so you can tell which mediums are actually reaching your target audience. Coupon codes can't always be limited, which could leave you in a tight spot if they are overused or abused. Plus, it can be a challenge to use gathered data in other systems such as email or retargeting through FB.
Woobox solves all those issues by helping brands like yours create coupons that get results. With Woobox, you can instantly deliver unique, one-time use coupon codes to your customer's inboxes, request customers like or follow you on social media, track redemption, see visitor metrics, and integrate with the most popular email platforms plus more than 500 other popular online tools through integration with Zapier.
Here's how you can turn holiday shoppers into repeat customers using coupons:
Build Your Email List
The best way to turn a holiday shopper into a loyal customer is to keep them engaged with your brand, and your email newsletter is the simplest way to stay in touch.
Releasing a new style? Upgrading your service offerings? Your email list is one of the most influential tools you have to grow your business. And coupons can help you build your list.
Egger's Furniture is using Facebook to offer their customers a $50 gift card in exchange for signing up for their newsletter.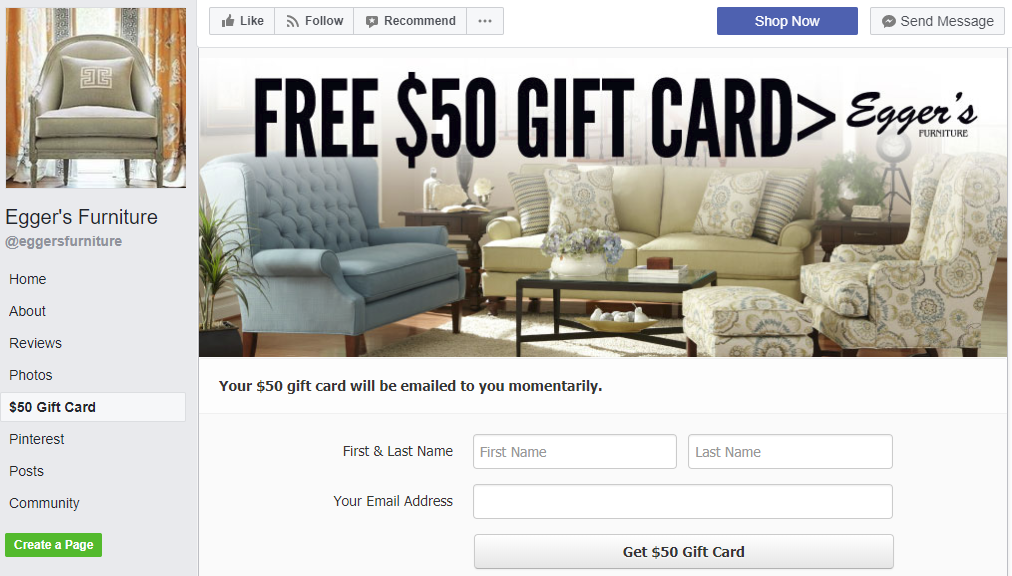 This simple offer casts a wide net, but it gets customers who are already interested in the brand started down the sales funnel. Offering a 'gift card' instead of a coupon is more enticing to customers who have never made a purchase.
Drive Sales
Don't let holiday gift buyers turn into one-time customers. Instead, use coupons to keep them coming back. Study after study shows that repeat customers spend more money and are more profitable. In addition, it costs 4-10 times more to gain a new customer than it does to keep an existing one.
Coupons can help you drive additional sales through promotions, like the ones below, created by Cheese&Co. Their free gift coupons actually double down – they help drive sales and increase email contacts by delivering the codes through email.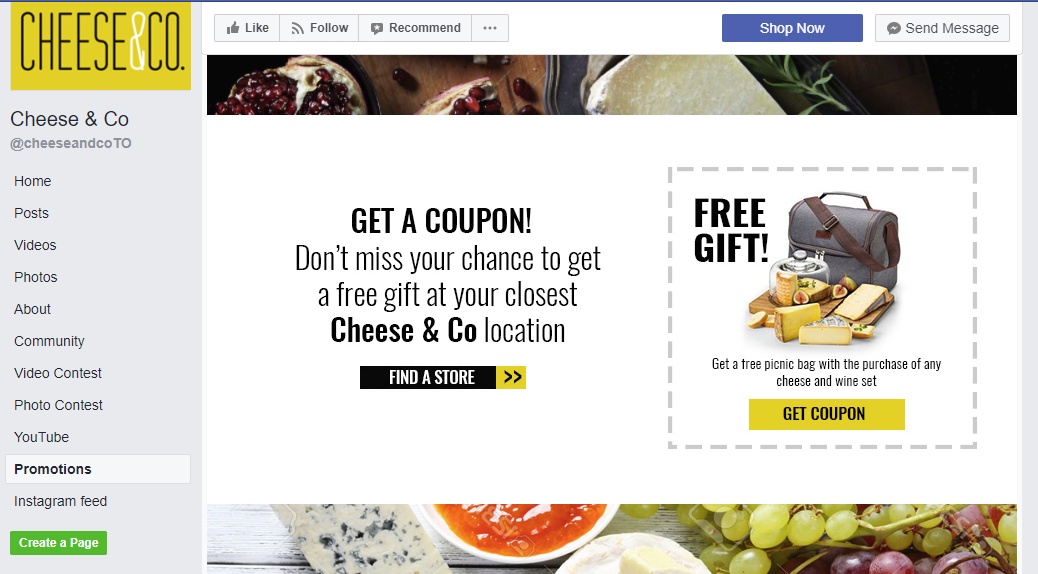 Drive Engagement
Turning holiday shoppers into loyal customers isn't just about pushing that next sale. Building a strong relationship is vital to reaping the benefits of loyalty.
Coupons, like the one below, can also be used drive engagement. This example entices customers to take a quirky quiz, which then could be posted on social media.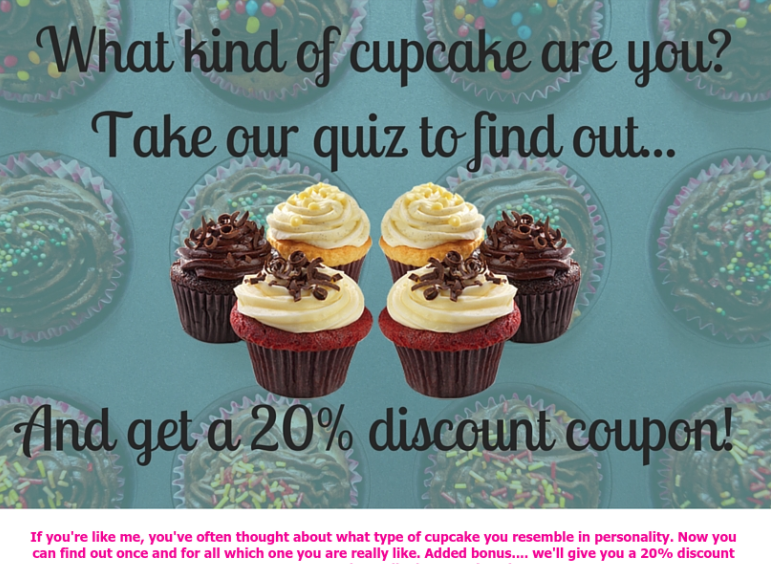 Woobox makes it simple to track users through the process and offer a unique coupon code.
(This post walks you through creating a similar coupon campaign.)
Other options are to drive engagement include asking for likes or shares on social media, or even entering a photo contest.
Reduce Cart Abandonment
A study by Shopify discovered online retailers lose nearly 70% of sales through shopping cart abandonment.
To be fair, not all customers who add something to a cart genuinely plan on making a purchase. Perhaps they want to check if a specific size is available or see how much shipping will cost.
But some customers are on the fence. They think hard about making a purchase but aren't quite ready to pull the trigger.
A cart recovery email offering a small discount can make a huge difference. In fact, multiple ecommerce brands reported recovering more than 20% of sales lost due to cart abandonment.
Radley London, a designer purse and accessories brand, was able to recover 7.9% of sales. With an average per item price of well over $100, that percentage adds up quickly.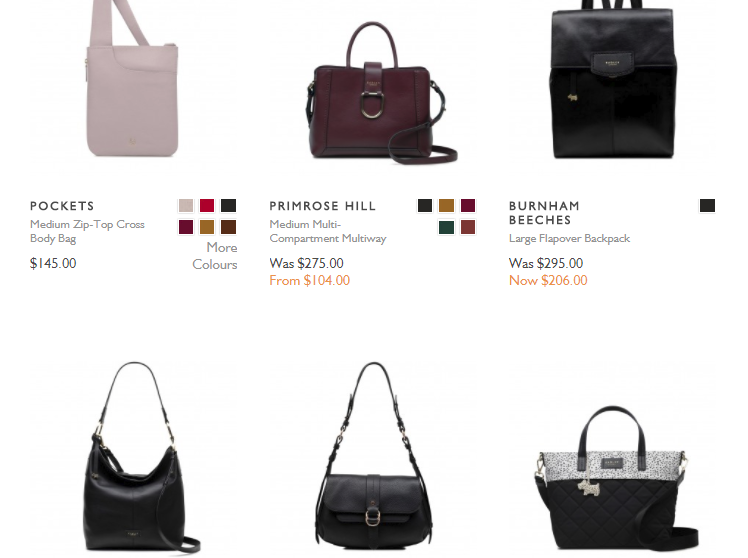 By implementing a three-part email series, Smileycookie.com was able to decrease cart abandonment by 29%. Their marketing team focused on capturing emails whenever possible, sending the first email immediately, and then offering a small discount in the second email.
Need more proof abandoned cart coupons work? Envelopes.com was able to reduce cart abandonment by a whopping 40%. Read their case study here. 
Redefining the Coupon Experience
Ready to build brand loyalty and pull your customers back to your site through beautiful coupon campaigns that just work? Woobox can help. You're no longer stuck with lame coupons that you can't track and customers hate.
Now, you can get details about who uses every coupon. You can see which coupons drive sales. You can guide customers through the entire coupon process, and follow up with them through email.
These are coupons that actually help ecommerce companies drive sales, engagement, and build dynamic email lists.
Build and reward customer loyalty and get real, actionable data for your brand — with Woobox.