Graphics are one of the most critical elements of an online sweepstakes or contest. Few things grab audience attention faster than a well-crafted image paired with a sharp headline. The trouble is that professional graphic design can cost a lot of money. The expense is particularly tough to justify for short-term, often experimental, campaigns.
Not to worry, though. Whether you're working solo or with a small, remote team, there are plenty of high-quality graphic design tools that make it easy to push out quality graphics on a short timeline and tight budget.
Many of these tools provide exclusive access to top-tier illustrations an photography and offer a full suite of fonts, icons, and colors and other elements. Editing interfaces, furthermore, have grown increasingly intuitive and can help you make the right design choices without a lot of fuss. If you are running multiple small campaigns without a lot of resources, check out the list below for some of the top graphic design software options available for no-to-low cost:
Canva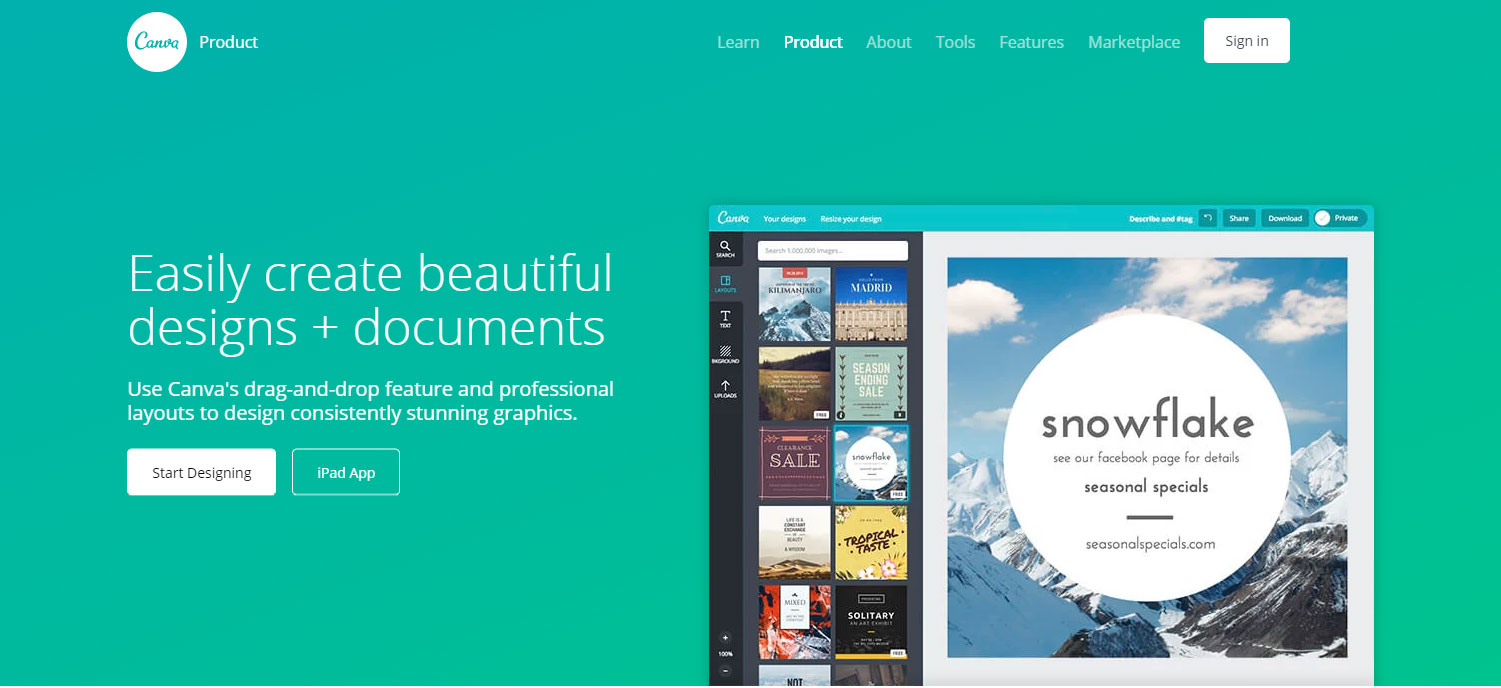 Canva empowers newbies to create professional looking graphics (JPEG, PNG, PDF, GIF) by streamlining the design process. The platform offers hundreds of fonts, thousands of templates, and over one million images — including professional photos and illustrations — all with a simple drag-and-drop interface.
Instead of overwhelming users with an arsenal of image manipulating tools, Canva guides you through a step-by-step editing process. But don't be fooled — simple, in this case, does not mean limiting. Canva lets you customize colors, set advanced image filters,  add texture or transparency, and adjust dimensions according to social platforms. The website hosts an encyclopedia of tutorials on impactful design — from picking out a meaningful color scheme to choosing useful background images.
Cloud-enabled software means you can access projects and collaborate from any location, including your mobile device. With Canva, you can collect and store branding elements such as colors, images, and templates, in your online account. Free and $10/month "work" plans makes Canva an excellent option for small groups and individuals juggling multiple high-stakes campaigns.
Vectr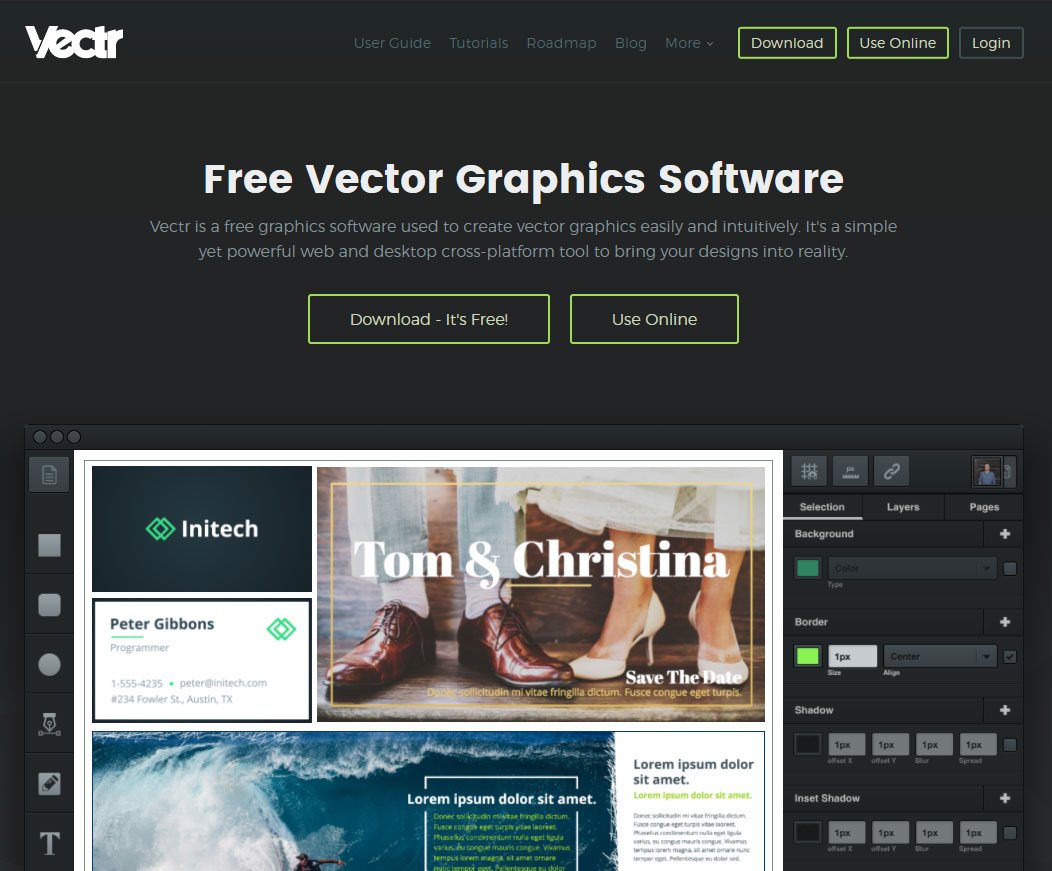 Vectr is a straightforward tool for editing and collaborating on 2D vector graphics (SVG). The editing platform lets you upload and customize graphics with all the basic tools for color adjustments, shadowing, fading, sizing, freehand drawing, rotation, and more. The software's functionalities aren't super expansive, but if you need to crank out a logo without getting distracted by a seemingly limitless library of images, this pared-down interface might be for you.
As a bonus, Vectr assigns a URL to every design so you can quickly email or text a project to collaborators a working draft. The software has a robust user-community for open-source how-tos and a decent selection of tutorials. For now, the cross-platform application is free to download, and the company pledges to keep their basic editor "free forever."
Venngage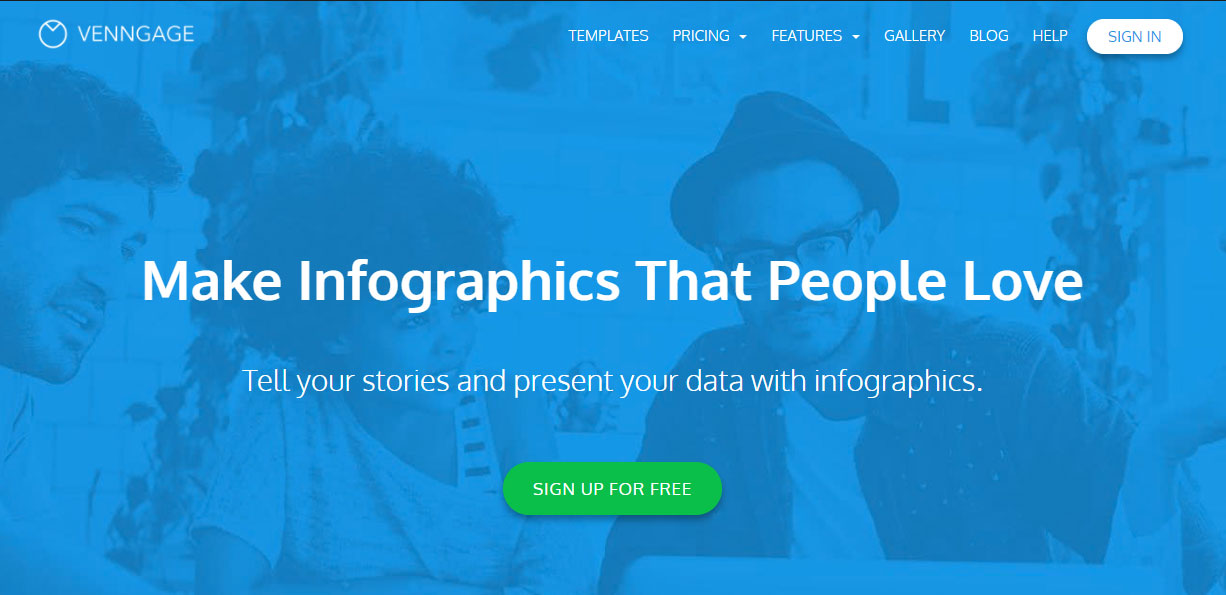 Venngage has a template for practically any kind of graphic you'd want to publish on the web. Thankfully, their highly-searchable database allows you to drill down into subcategories so you can quickly locate templets that work best for specific social platforms such as Facebook or Pinterest, for example. Just click on a template, then begin editing your custom graphic. You can also upload your own images and embed interactive media like YouTube videos.
Venngage has outstanding tools for visualizing data and building infographics. These capabilities make the software a bit more pricey compared with other options on the list. However, the "free plan" and reasonably priced "individual" plan is worth checking out  — especially if you're looking for a painless design process that's tailored to your social environment.
GIMP

Gimp is the gold standard of free, open-source, graphic design software. The tool has existed since 1997 and has since seen countless updates and additions. While it's improved over the years, Gimp is known for its clunky, unintuitive interface. That said, once you get the handle of it, Gimp is comparable to Photoshop regarding functionality — you can even create animation using Gimp with the help of unique extensions or additional scripts. If you have the dedication and inclination, there's a robust user-community and plenty of how-to documentation floating around the web to help you master this software. You will build some designer muscles in the process, no doubt. Where most new graphics tools go out of their to do the hard stuff for you, it's nice to have an option that lets you experiment with a full suite of raw tools. Gimp is free to download, works well for PC, and supports most file types.
Pablo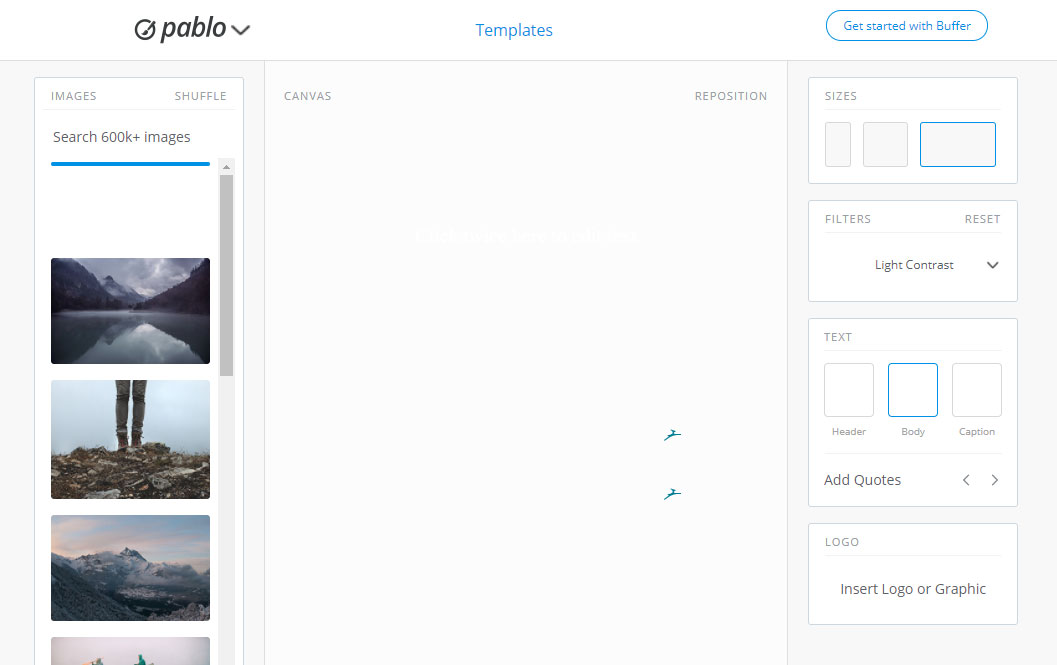 Pablo makes designing graphics for the social web super simple. The product's homepage opens with a clean, easy-to-use graphics editor you can dive right into. There's no tutorials to wade through or complicated design settings. Choose from 600 images (or upload your own), select a font, and publish your message to social platforms in minutes. It's a great way to create quick updates or reminders that keep your audience engaged as a contest unfolds. Pablo also lets you select from a handful of platform-specific image sizing — think Facebook, Twitter or Pinterest.
Snappa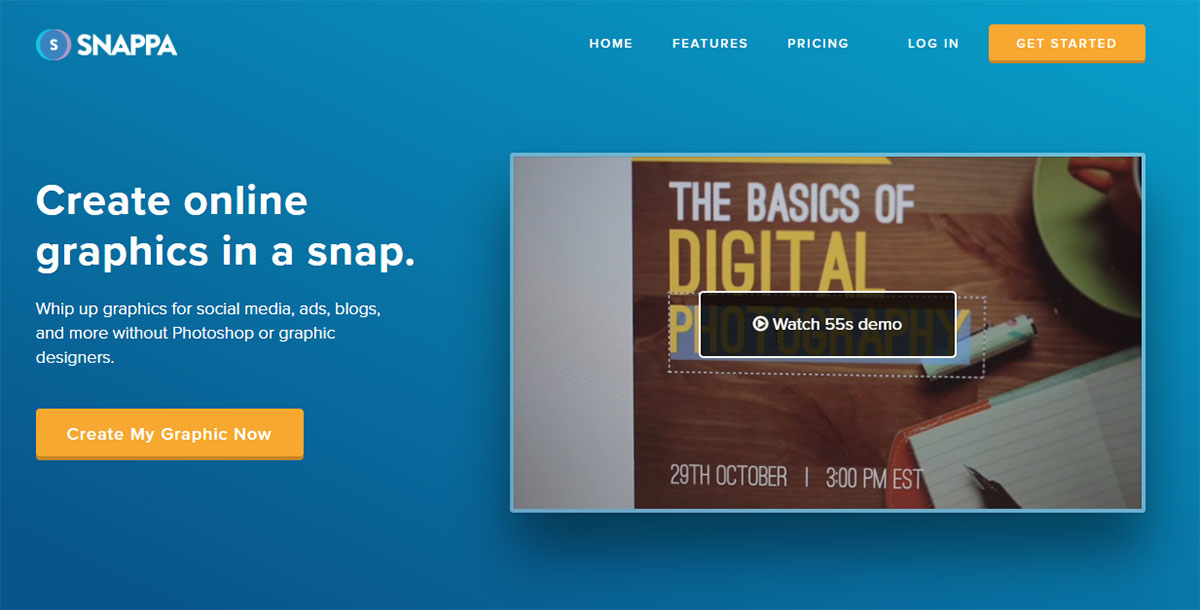 Snappa gives you access to thousands of high-quality royalty-free images and photographs as well as hundreds of templates and fonts. The interface uses simple drag-and-drop tools to create image effects such as modifying color, hue, shading, and more. You can further customize your graphic by adding one of Snappa's 3,000 vector images or by uploading and adding your own logo or icon. Snappa also lets you resize images to match specific platforms. The cloud-based software is excellent for collaboration — you can store finished graphics and graphic elements in shared folders and set administrative privileges for teammates.
 A well-crafted contest or sweepstakes can bring vital attention to your brand. Don't let a lack of resources hold you back! Today's tools can help any small business owner or marketing professional obtain quality design without time or expense.
Build Woobox promotions and landing pages for free!
Subscribe to publish your ideas into growth for your marketing channels. Email questions to support@woobox.com.