Recently, Funimation Entertainment – a streaming anime and entertainment company – ran a UGC contest to promote the digital release of the Japanese blockbuster "Shin Godzilla" and it was huuuge!
Funimation asked fans of the franchise to display their love for the giant monster by submitting photos or videos of art, cosplay, short films, figurines, or any way fans could show their passion for the lovable kaiju. Winners received an exclusive, limited-edition poster designed by artist Matt Frank.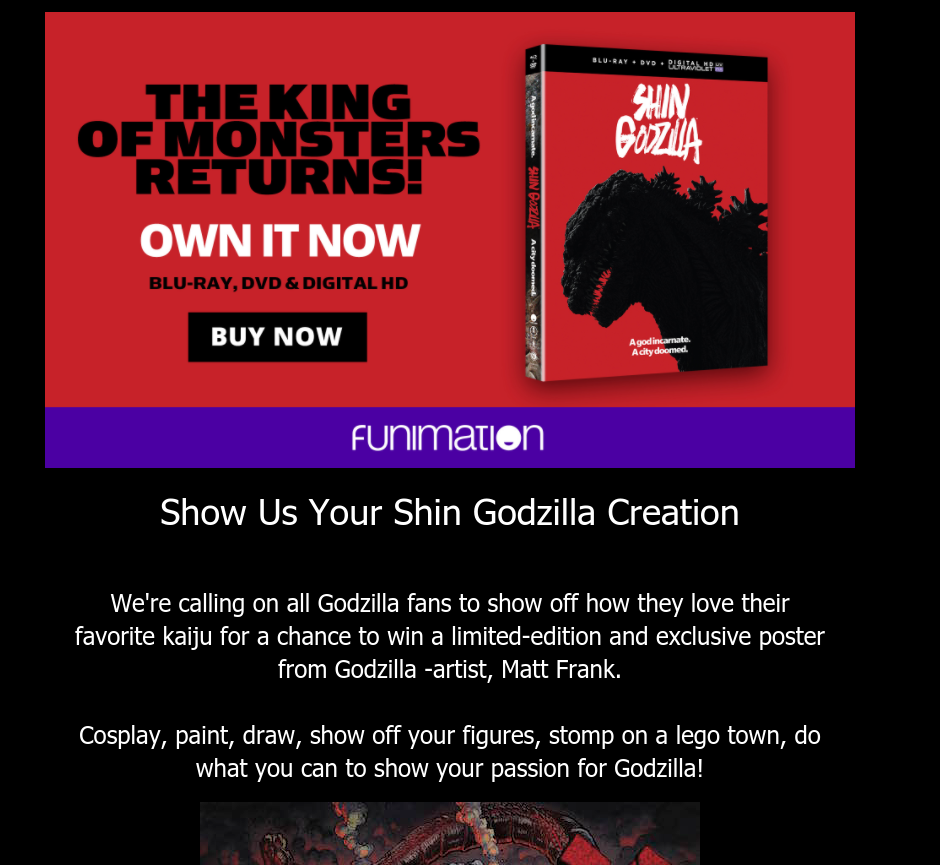 In a perfect example of how a UGC Contest can inspire and expose creativity, Godzilla fans from all over the world submitted hand-drawn art, their own Godzilla-themed tattoos, and even some fun videos and stop-motion fan-films. While the contest was active, submissions could be viewed on the gallery page: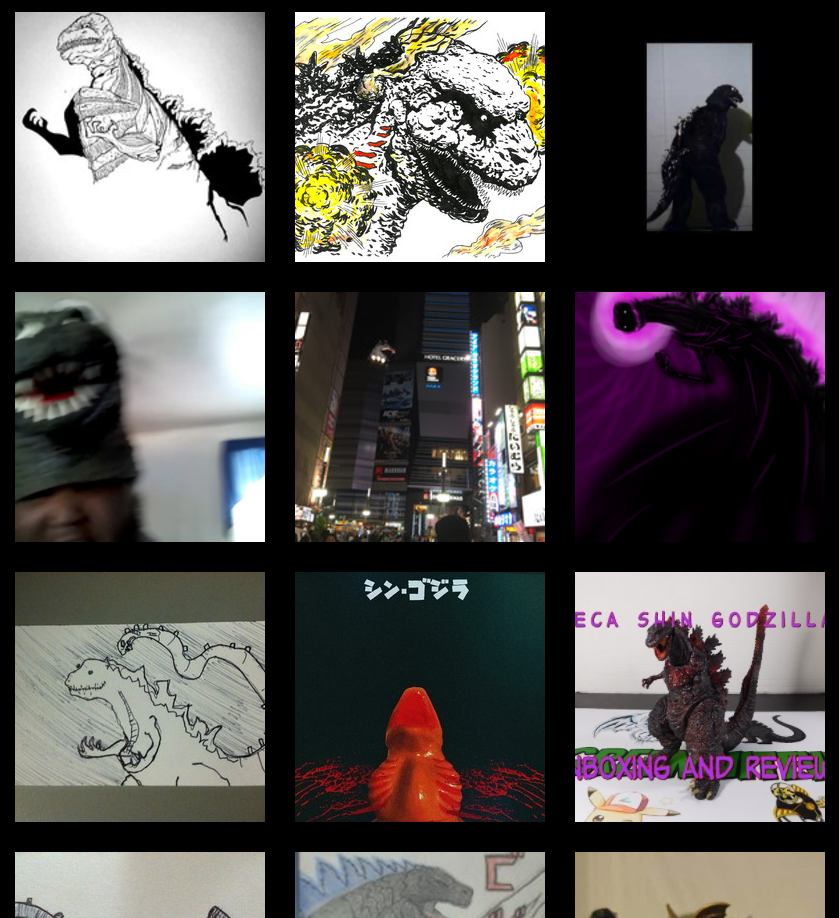 We think this is an excellent example of how UGC tools can help bring a community together. By empowering all contest entrants to express their creative sides, this promotional contest shows off the community's passion while growing inbound website traffic, core audience engagement, and wider brand awareness.
Looking to discuss an engaging branded UGC marketing campaign, or have any questions? Feel free to call or email us at support@woobox.com.