You can easily find comprehensive Woobox support articles and blogs about advanced promotion and advertising tools and techniques, such as creating custom audiences and website remarketing. But what about some of the basics? Well, that's what this article is here for! Let us show you some basic yet extremely useful methods in marketing your offers.
It's a question that we get every day, "How do I get the word out about my offer?" It may come off as a bit simplistic, but these methods of promoting your offer will be helpful to new users and social media vets alike.
1: Facebook posts. Whether you are hosting your offer on Facebook or not, you can still promote to your FB fans, and this is still one of the most popular channels for viral social sharing. Even without bonus entries for referrals enabled, Facebook users still love to share contests and promotions with their friends in hopes that someone in their circle wins the contest or can benefit from the offer. The way your post looks can be customized in the Sharing section of your offer, then all you need to do is copy your offer URL, and paste it into a Facebook post (you can also use the Promote section of your offer). You will immediately see how the customized share will look before actually posting. This is very important for mobile access, even if you have installed the Facebook page tab (more on that here). We always recommend pinning the post to the top of your timeline while your offer is live. This keeps the post at the top and prevents it from getting buried by newer ones.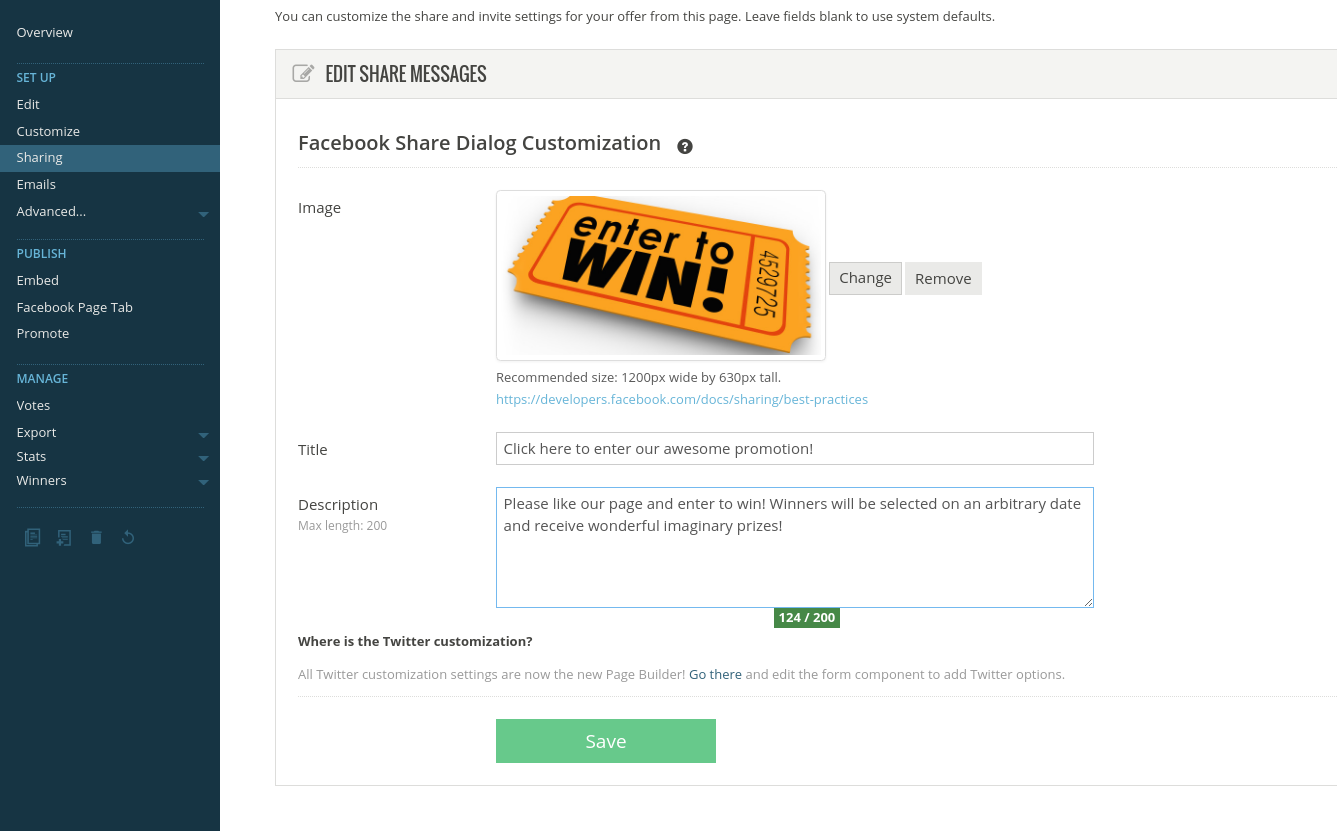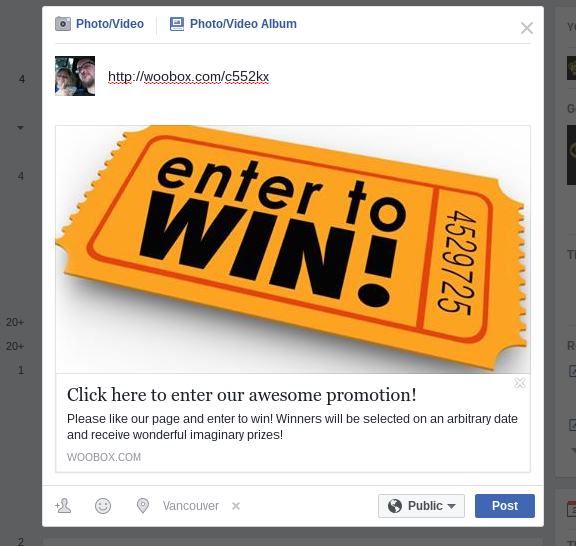 2: Twitter. Users love Twitter because of its clean, clutter-less look, minimal ads, and strict 140-character limit which helps keep Aunt Helen's political rants short. While there is no option to customize a share image, title, and description like there is on Facebook, you can always include links in your Tweets (as long as the entire message is under 140 characters). So paste in your offer URL and Tweet away! You can Tweet as often as you'd like, but try not to annoy your fans with lots of Tweets about your offer or they may want to un-follow you.

3: Instagram. How to promote on Instagram is a question we hear often. That's probably because they don't make it easy, but you can certainly promote on that network. Instagram does not allow hyper-links in the captions of your uploads. However, you can have links in your profile's bio. Your course of action here is to upload creative (an image) that relates to your offer (preferably with copy on the image itself). Then in the caption of that upload, you will want to mention that the link to your offer is "in the bio." So your caption would look something like this "We're giving away great prizes! Link in our bio – enter today!" Don't worry, Instagram users know where to go. Your "bio" is at the very top of your profile page.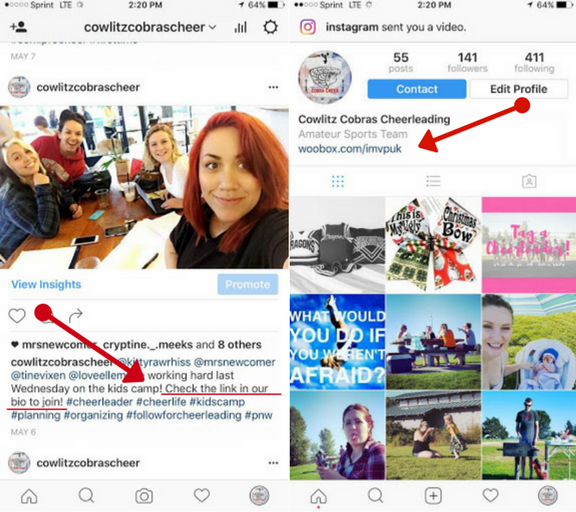 4: Email. Most companies use a CRM (Customer Relationship Manager) such as MailChimp® for their email marketing. Services like this make it easy to draft an email and send an "Email blast" to your subscriber list. Having a sale or running a contest is the perfect time to reach out to your current fan-base. In your email, just include your offer URL so recipients can click and enter right from the email.
5: Printed materials. Ok, this isn't very common anymore and may not make sense for most businesses, but if you are promoting your company at a convention or event, you can include your offer URL on flyers or any printed materials you may be giving out. A coffee shop or other small, local business might gain traffic to their offer by including the URL on a poster or bulletin board.
TIP: On printed materials, QR codes are much easier than long-form URLs. All the potential entrant has to do is scan the code with their phone as opposed to typing out a long web-address. You can create a QR code for any link for free online.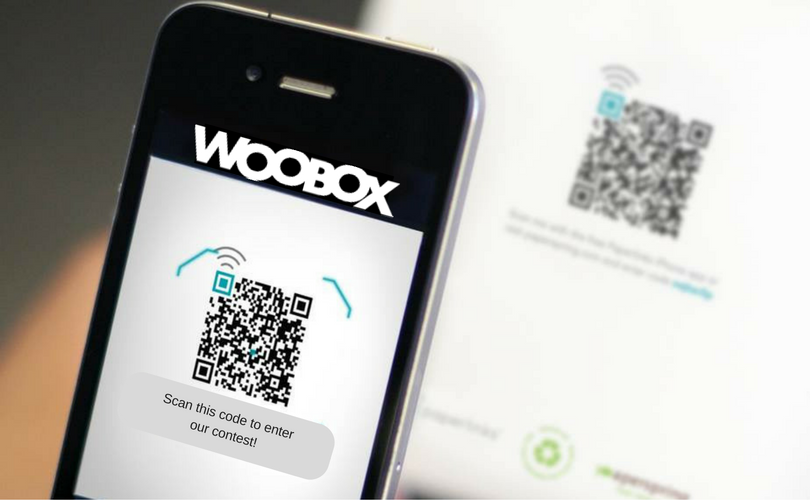 However you choose to advertise your contest or promotional offer; smoke signals, skywriting, graffiti, Morse code, just remember to include your Woobox.com offer URL so your fans can access it quickly and easily, and so you don't have to learn the terms "abandon" or "bounce rate" just yet. Have questions or a creative idea on promoting your offer? Email us at support@woobox.com