There are many creative ways to run a promotion and even more ways to reward engagement. Giving users more reasons to share increases the potential reach of your marketing campaign and ultimately increases the chances that your promotion will go viral. By rewarding your Top Referrers with bonus entries, this will extend the impression of your brand and give people that slight nudge to share with their friends and followers.
Even if an entrant has drastically increased their chances of winning by putting in the extra effort to constantly promote and refer their friends, that doesn't necessarily mean that they will be selected as a winner. To show your appreciation for users that promote your contest more than others, you can reward based on top referrals. From the Winners – Top Referrals window of your Woobox.com dashboard, you can view a leaderboard of all your top referrers, making it easy to track and reward entrants accordingly. This doesn't necessarily have to be a grand prize, but smaller prizes and swag associated with your brand are certainly a great way to say, "thank you".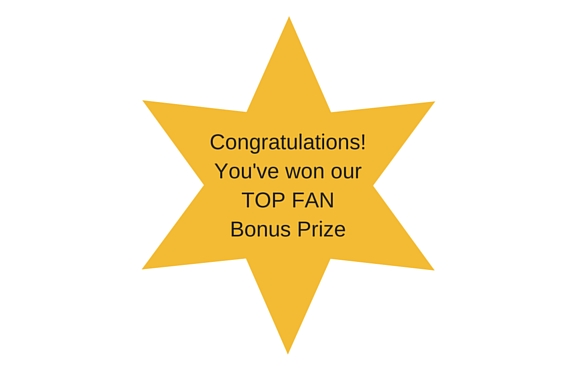 From the Promotion Edit window, if you configure your contest to "award bonus entries per user that clicks and enters from entrant's shared link", this will give users incentive to share and reward users based on the Top Referral Program. If a user enters into the contest and shares from the Post Entry Page, if another user clicks on that share and enters into the contest, the user that initially shared will gain a referral bonus entry.
With the New Promotion builder, from the Customize window, Post Entry Page section, you can customize your Promotion Share dialog by hovering your mouse over the share buttons, then clicking the Edit button in the top right corner. From here, you can enter the text that you want users to share. For example, "I just entered Halloween Contest, you should too!".
Selecting a Top Fan based on referrals is a great way to leave a positive and lasting impression on a qualified lead. The more opportunity you give to engage with your brand, the more return you will inevitably gain and the stronger your marketing network will become. The Top Referrals Bonus Entries feature is built-in to all of our promotional apps that utilize the pick a winner at random button.