Managing the budget and employees, planning the menu, keeping your patrons full and happy – you have a lot going on as a restaurant owner/manager, so here are some quick and easy ideas to get your social media promotions up and running so you can get back to the part of the business that you're most passionate about.
Static Tabs
Static Tabs can be used to link all of your social media platforms to your business's Facebook page. Install an Instagram tab to display all the photos you post of your masterpiece dishes, a Pinterest tab to share recipes, or a YouTube tab so you can feature your cooking tutorial videos. You can also use HTML Static Tabs for almost anything; redirecting the user to your website, collecting email addresses for a mailing list, displaying coupons and specials, or posting your menu – all on your Facebook business page.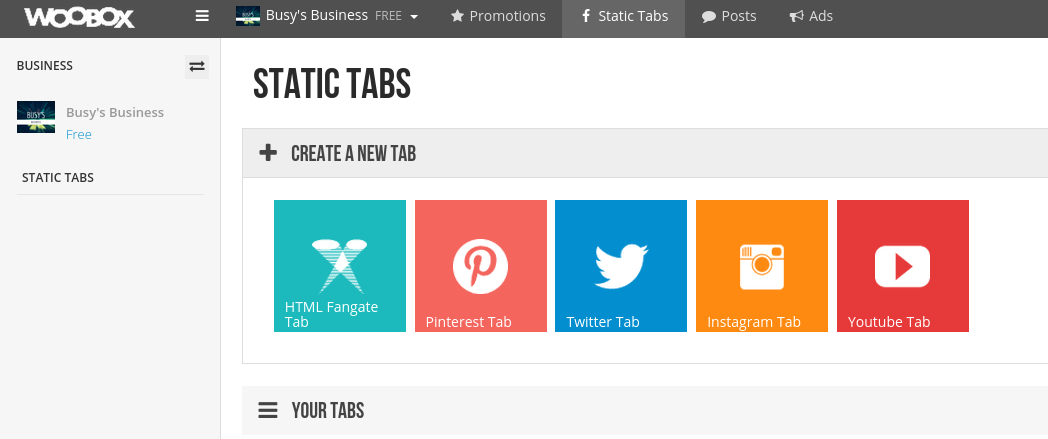 Poll Posts
Poll Posts are a great way to get your current fans active and engaged on your page. Create a simple poll such as "Which dessert should we feature this week? #Tiramisu or #CremeBrulee." Fans vote by commenting on the post with one of the hashtags, and the votes or percentages are displayed right there on the post so everyone can see who's winning.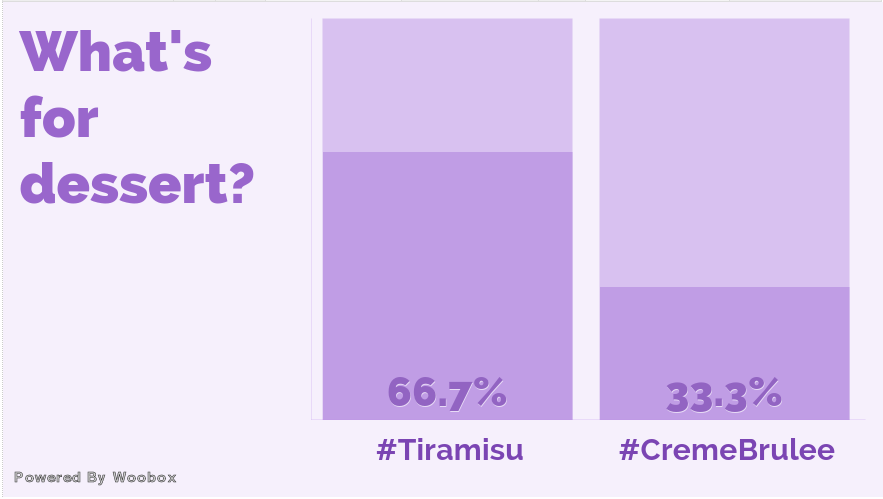 Posts Tab
With the Posts section in your Woobox dashboard, you can easily see all of your Facebook or Twitter posts, view and download the likes and comments, and even pick a winner from the post's likes and comments. It's an easy way to run an engaging giveaway on your timeline "Comment below with your favorite server's name for a chance to win dinner for two in the V.I.P. section!"


Deals/Group Deals
Deals and Group Deals are great for restaurants, especially those who can't afford to discount every Facebook fan. Here you can integrate your PayPal account to accept payment, set the "tipping point" (number of purchases to release the group deal) and what the reward will be. How about a "Group Date-Night" deal?

Photo Contests
Easy to use, fun, and engaging, our Photo Contest app can be customized to look and function any way you can imagine. You can accept hashtag entries so your diners can enter instantly. "Upload a photo of you with your entree at one of our locations for a chance to win!" Entries can be displayed in a gallery to be voted on, or you can randomly select a winner. Your customers are already uploading pics of their food, why not use the opportunity to increase your engagement and earn some new fans?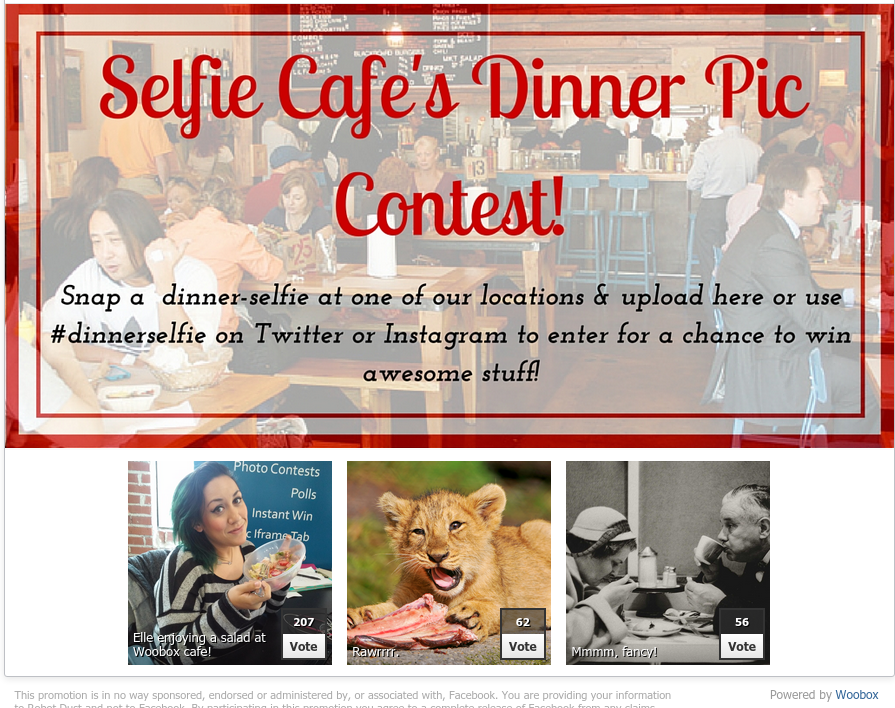 Sweeptakes
A classic and still our most popular app, you can collect data from your entrants and offer Bonus Entries to encourage fans to share your promotion. "Enter to win 1 free entree per month for a year! Share with friends for a chance to gain Bonus Entries!" When a friend enters via a shared link, the original entrant is awarded 1-25 Bonus Entries, and your offer could go viral.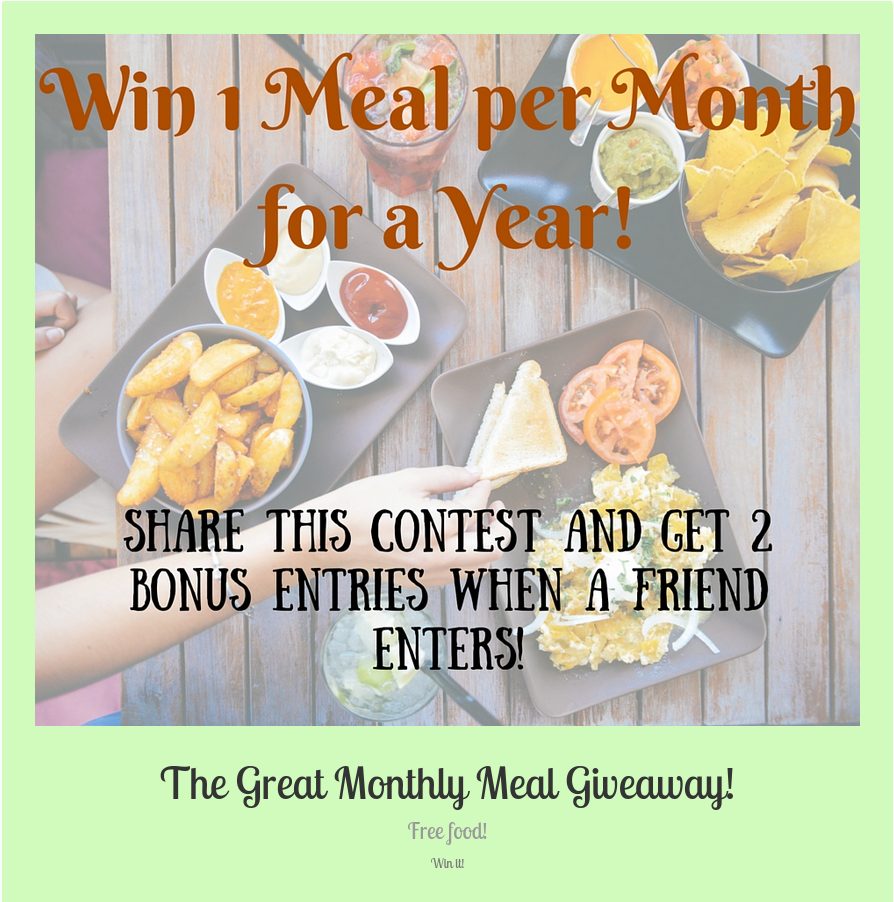 Pin to Win
Everybody loves Pinterest, and all their users love food and recipes. Why not run a Pin to Win recipe contest? Encourage your fans to pin their favorite recipe for a chance to win (and get your culinary expertise out to the world!).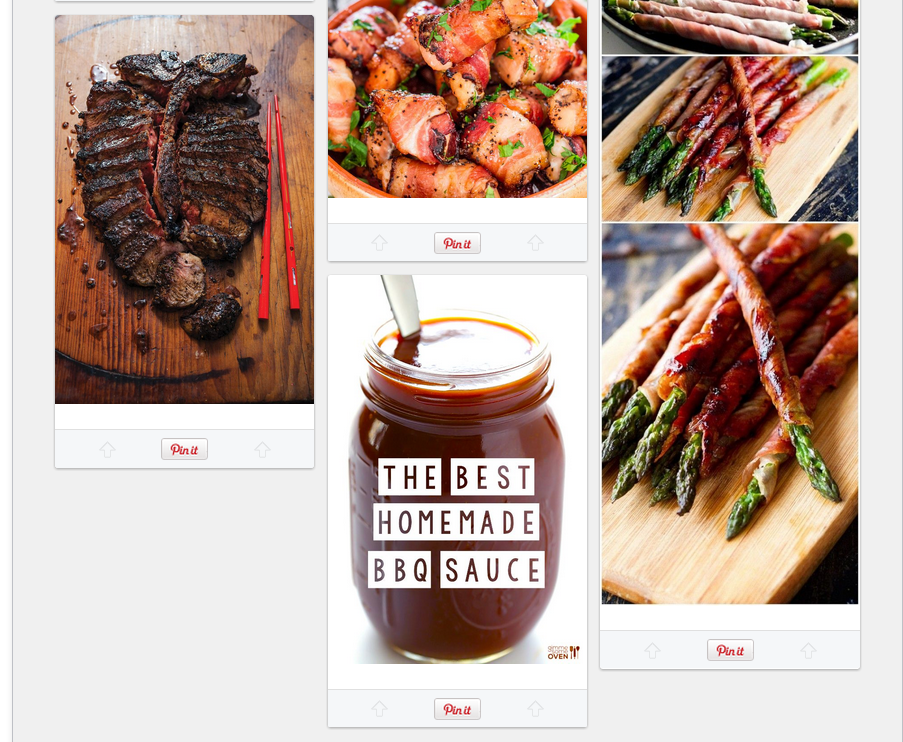 Quizzes
We now offer 2 types of Quizzes; Trivia Quizzes and Personality Quizzes. With a Trivia Quiz, you could create a fun "Food History" quiz with questions like "Where was pizza invented?" and "Where did Pound Cake get its name?" You can assign results like "You're a true food historian!" and "Novice Foodie." You could use a Personality Quiz at your bar to create a "Which drink are you?" promotion. Patrons would answer questions based on their taste and get results like "You are a Whiskey Sour!" or "They should call you Tom Collins!"

Instant Win
Want to give away some gift certificates and drive more business into the dining room? With an Instant Win promotion, entrants can enter their information and immediately see if they've won. You set the odds and total number of vouchers, and you get to keep the collected data for your mailing list.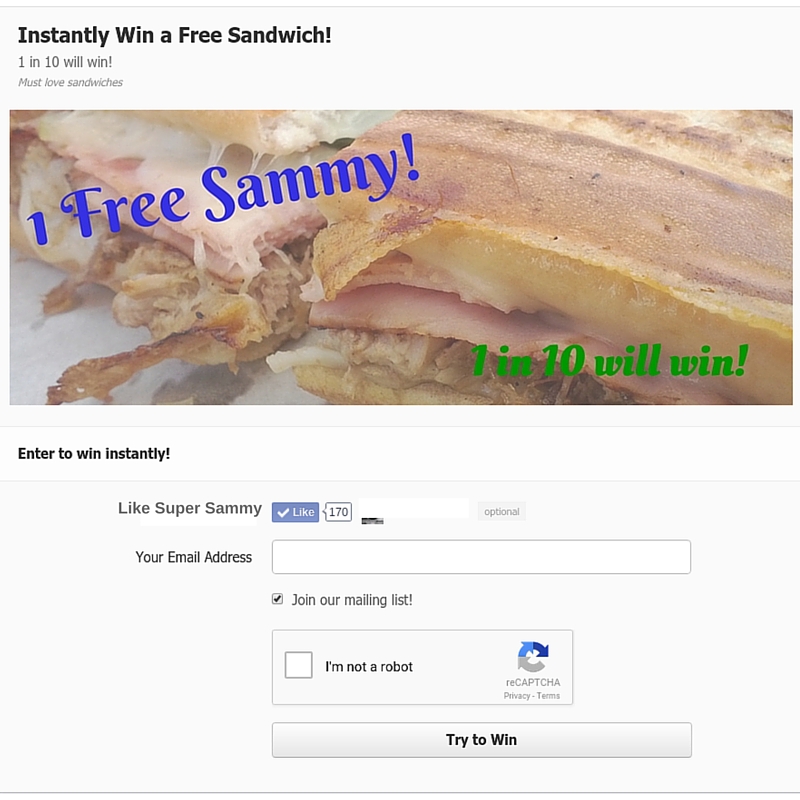 Have you created a fun or unique promotion for your restaurant? Share it with us in the comments! If you haven't already, Sign up for a Free account and start creating a promotion today! Have Questions? Leave them in the comments or drop us a line at support@woobox.com.