Our team has been busy behind the scenes working on a complete dashboard overhaul, and at long last we are proud to present to you a new and improved dashboard experience! We are confident you will find the experience much more intuitive. And it looks cool, too.
Under the promotions tab you will find our entire suite of promotional apps in a vibrant graphical format. To launch a new campaign, simply click on the type of offer you wish to launch. The updated interface will guide you through the process.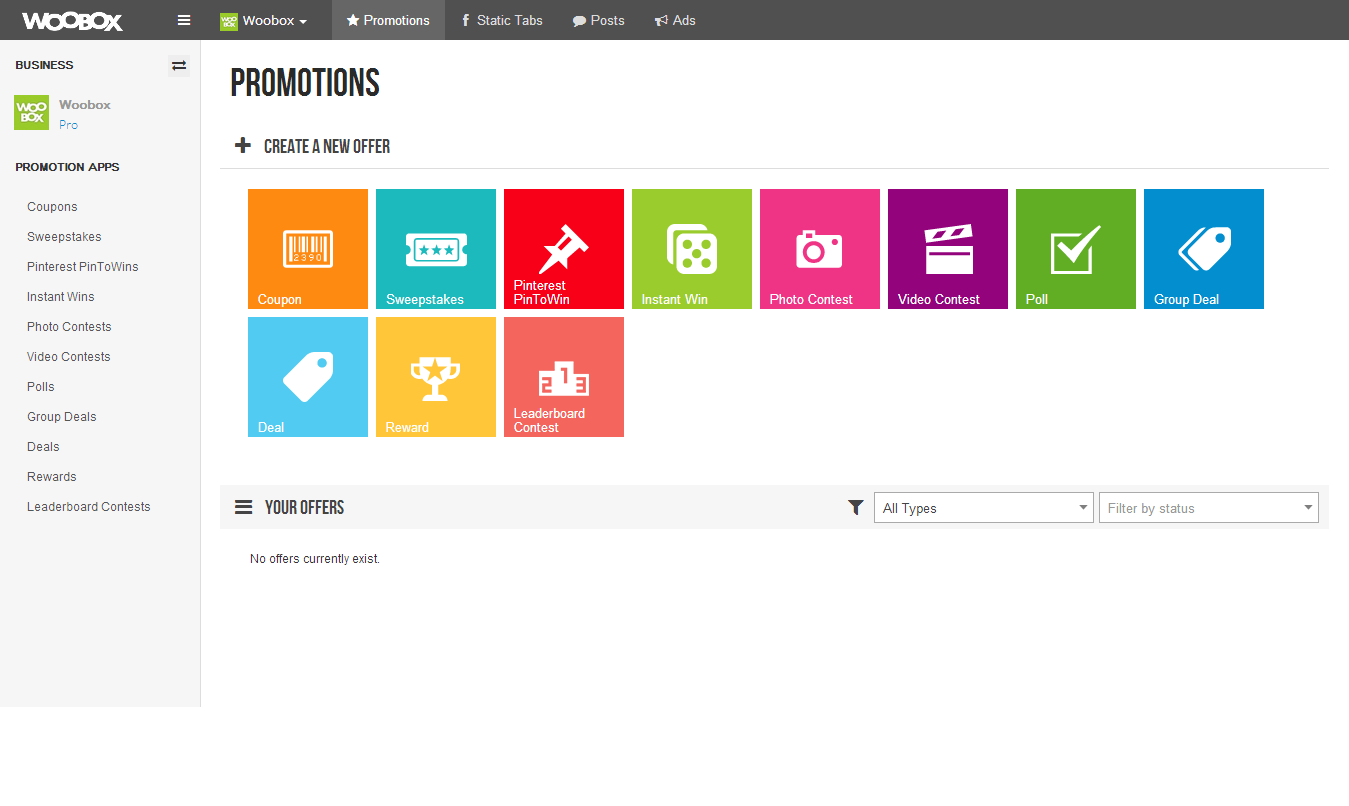 Click on the Static Tabs link to add your Twitter, Intagram, YouTube and Pinterest page tabs, or create a totally custom static tab to your Facebook page.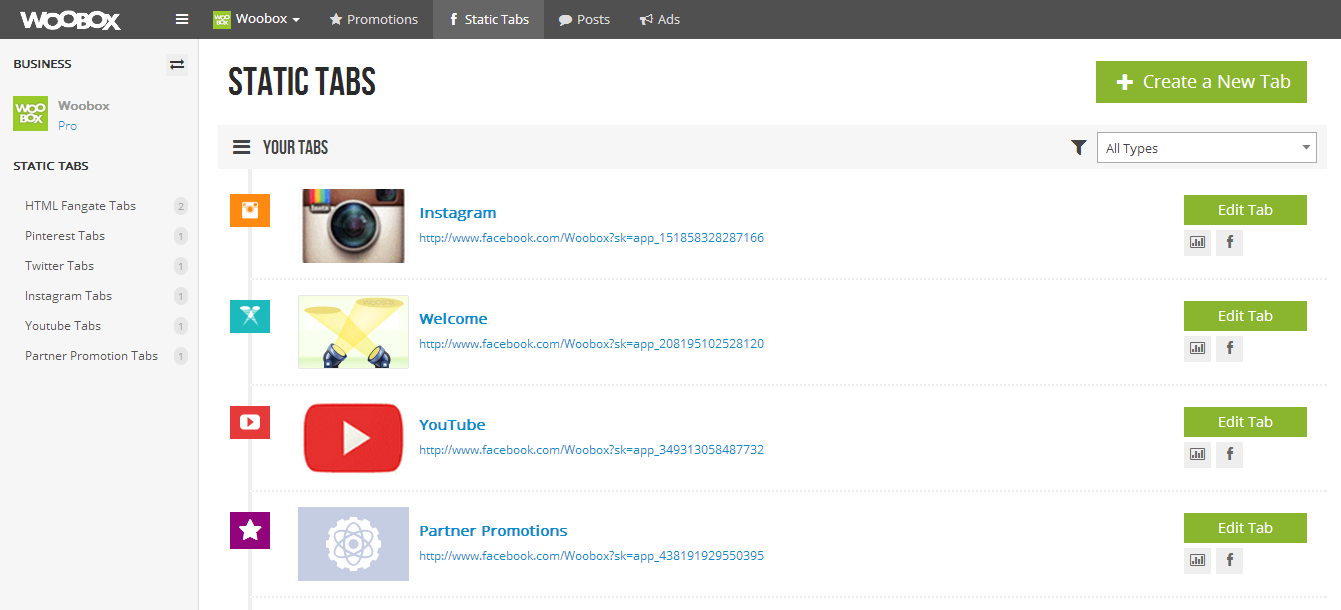 To manage your post promotions, simply click on the posts tab to see a list of all your Facebook posts and choose a post to pick a winner from.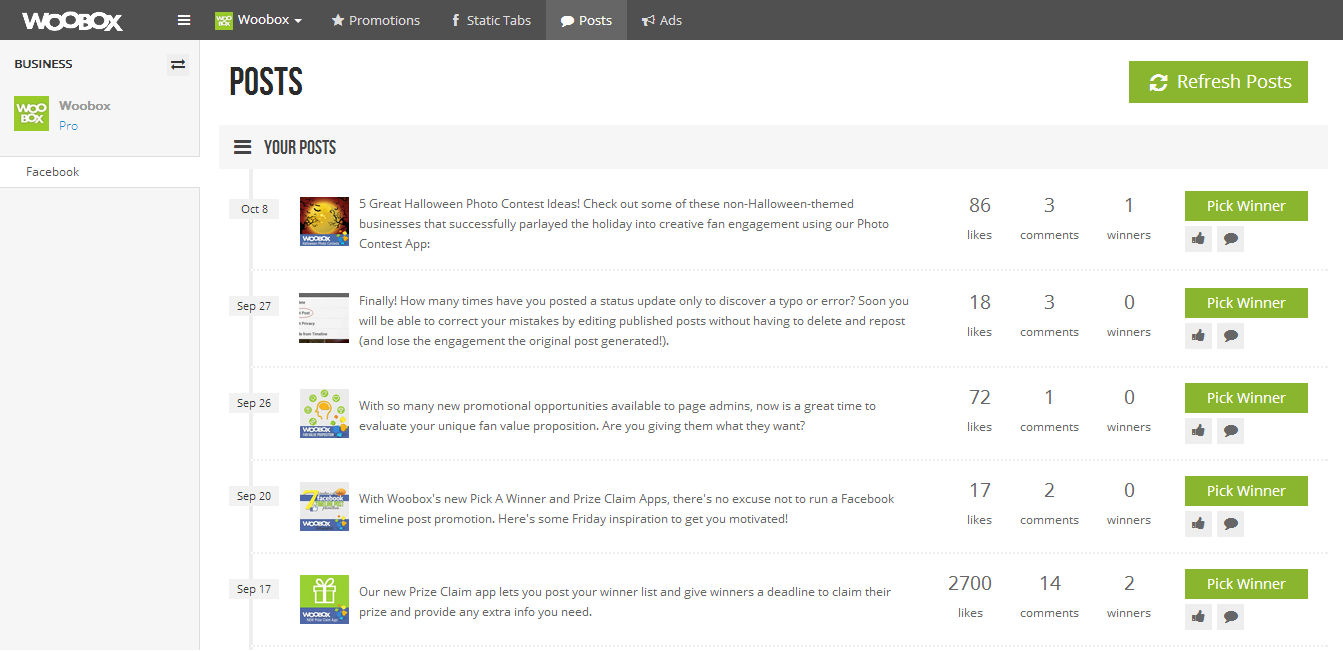 While the majority of the changes are cosmetic in nature, there were some major changes to the Overview page. For more information on those changes, please visit our related help docs.