The Woobox Photo Contest app has become an extremely popular solution for running photo contests on Facebook.  Today we're announcing 8 great new features available for Photo Contests. We're just getting started, there is even more to come!
1. Amazing Refferal Traffic with Enter and Vote Actions – Woobox Photo Contests now support automatic posting of the Open Graph "Enter" and "Vote" actions. When enabled, all users who enter or vote will have the action posted to their Facebook timeline. Posted actions also have the opportunity to be distributed via the News Feed and Facebook Ticker. The referral traffic we are seeing on contests with this enabled is simply amazing.
2. Fangated Vote Page – You can require voters to like your page before they can vote on photos. This has been one of the most successful ways we have seen of gaining new fans.
3. Restrict Voting by Facebook User – You can now choose to restrict voting by Facebook user (or by IP Address); and voting can be limited to once per contest or once per day to keep people coming back.
4. Redesigned Vote Page with Larger Image Thumbnails – We've completely redesigned the photo voting section. The photos are larger, the Vote and Like buttons are more prominent, and all around customers are telling us it looks great.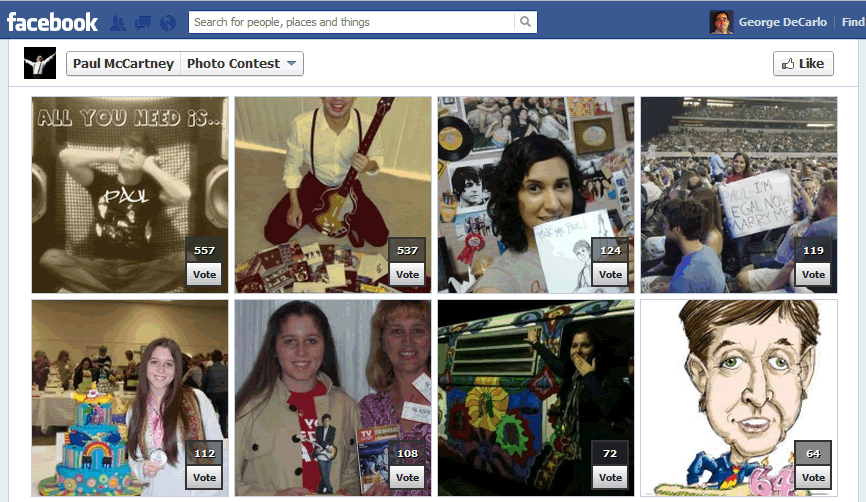 5. All-New Expanded Zoom View – We've made the photo the star here, with nearly full tab width and arrows to easily move between entries.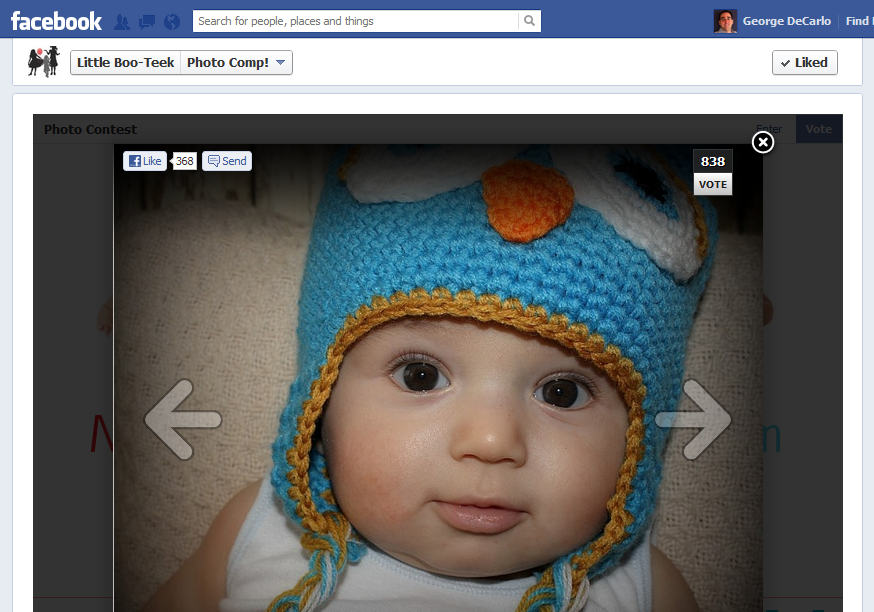 6. Facebook Comments Support – You can now allow users to comment on entries using Facebook Comments. Full moderation is supported.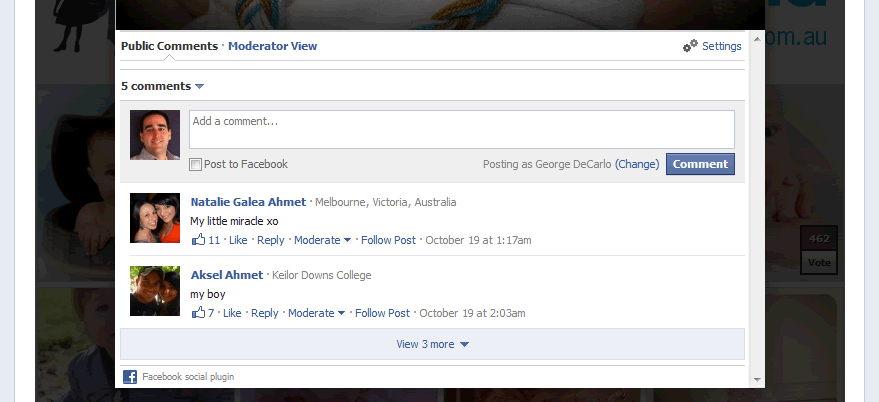 7. Sort by Date, Votes, or Randomly for Vote Page – You can now choose the default sort method you'd like to use on the Vote Page; whether by date of entry, vote count, or at random.
8. Improved Submissions Dashboard – You can now edit individual submissions' caption, name, and vote count. You can also rotate photos that weren't uploaded with the correct orientation.
We've also made a number of improvements under the hood that improves the speed and experience for users.  We hope you enjoy all the new features, and expect even more to come soon! Find out more about the Photo Contest app and its features, plus see live examples of contests at http://woobox.com/photocontests.
If you haven't done so already, you'll want to sign up for your own Woobox account so you can try it out for yourself (admins can test any of the apps with a free account). The Photo Contest app is included in our Pro plan, starting at $29/month. Also, make sure you don't miss out on future updates and announcements by following @Woobox on Twitter and Liking our Facebook Page!