It feels like January was just a few weeks ago, and yet fall is almost here. This means now is the time to start getting serious about your 2021 holiday marketing strategy.
As a small business, the busy holiday season can be both a blessing and a curse. There is tons to do — and always more you could be doing to grow your business. Don't get overwhelmed. Instead, take a look at these five holiday marketing strategies and consider which will help your brand stand out.
1. Put Marketing Automation To Work
Struggling to wear multiple hats and create a holiday marketing strategy? Marketing automation can help you get more done in less time.
Marketing automation has come a long way in recent years. The growth of technologies like AI and machine learning make it easier for software to take over menial tasks like answering basic customer questions, sending emails, and even posting on social media.
Here are a few ways to put marketing automation to work this holiday season:
Email automation: Use a tool like MailChimp to schedule automated emails. You can plan your entire holiday email campaign today and have the platform send out reminder emails about sales, popular products just before Christmas, or even cart abandonment reminders.
Use chatbots to answer commonly asked questions: While you can't hand your entire customer service process over to a robot, you can use chatbots to provide resources and answer commonly asked questions like how long shipping will take, when items will be in stock, or store hours. Tools like Drift and Chatfuel are easy to install and launch.
Social media posts: Scheduling, tracking, and responding to mentions on social media can easily eat up hours of your time. Use a social media automation tool like Buffer to schedule posts in advance, track metrics, and see when people comment or tag your brand.
If This Then That (IFTTT) lets you automate just about any task by connecting multiple platforms. For example, you can connect your website to Facebook and automatically post new blog posts to social media.
2. Create Nostalgica or Funny Ads
If your holiday marketing strategy includes ads, it is time to get creative and stand out from the digital noise. Instead of relying on tried and true strategies, break the mold and build a stronger relationship with your audience by creating an emotional connection.
Use your ads to trigger strong feelings like nostalgia or humor. These are universal emotions that people feel strongly, making them ideal for the holiday season.
There's a reason Budweiser still uses the Clydesdales in its Christmas ads, and Coca-Cola uses the same Santa ads every year. People remember these ads from their childhood and have a strong emotional connection with them.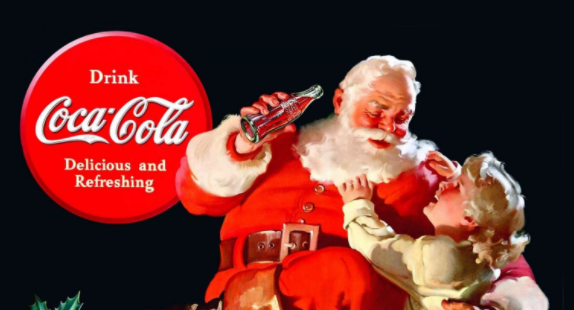 Granted, you might not be able to recreate the decade's-old nostalgia of brands like Coca-Cola and Budweiser, but you can use nostalgic imagery in your ads and content when it makes sense.
Or, give humor a try. Even if it doesn't make sense for your brand during the rest of the year, you may be able to get away with it during the holiday season. For example, Mercedes Benz is a luxury brand; you wouldn't expect them to use humor, but they've done several Christmas ads that use humor well, like this one:
3. Use Personalization
Marketing personalization drives revenue. In fact, 80 percent of consumers say they are more likely to buy when brands offer a personalized experience. That makes personalization crucial to the holiday season when more consumers are opening their wallets.
The most effective type of personalization for your brand will depend on your audience and industry. For example, an e-commerce company might offer personalized product recommendations based on website behavior, such as what products a person looked at like ThriftBooks does:

Here are a few other marketing personalization strategies to consider:
Personalize email marketing by segmenting your audience. Rather than sending everyone the same email, send those interested in specific topic curated holiday gift guides or content recommendations.
Personalize landing pages based on past user behavior. For example, if you know a specific user shops for kids under the age of 5, use paid ads to send them to a landing page with kid-friendly toys, products, or services.
Use location to personalized ads. Users in one area may use different language to refer to products or services (think pop versus soda.) Using language they understand can help customers feel more connected to your brand. Businesses with multiple locations could use location to suggest a store close to them.
4. Ideas for Hosting Holiday Contests
Contests are one of the most effective marketing strategies out there. People get excited by the chance to win something for free, get a discount, or be recognized for sharing their own content. The holidays is an ideal time to ramp up your contest strategy by creating holiday-themed contests.
Here are a few holiday contest ideas:
Best decorated: Ask your audience to share their best holiday decorations and choose a winner by vote. Users get to have fun — and increase awareness of your brand at the same time. Look for ways to personalize the contest to your brand — for example, a brand targeting teachers might host a best-decorated classroom door.
Best dressed: Have followers share their best group Halloween costume, funniest turkey-trot outfit, or worst Christmas sweater.
Sweepstakes: Increase email collection before the holidays by asking users to register for a random drawing. Then, use the contact information (with permission, of course) to send holiday-related emails.
Before you launch a contest, you need a strong contest strategy. This will ensure you reach your target audience and meet your marketing goals.
5. Leverage New Social Media Trends
Social media is constantly evolving. Newer platforms like TikTok and Snapchat are gaining ground, while older platforms, like Instagram, continually launch new features. Struggling to keep up? Don't feel like you have to be everywhere and do everything. Instead, look at the new trends or platforms and try one or two that make sense for your audience.
Here are few new social media trends to keep an eye on:
Short videos: TikTok has driven the popularity of short, funny videos. But, video popularity has been on the rise for a few years, which means it has staying power. Choose a new platform or try a new feature like Instagram Reels to get in on the action.
Influencer marketing: Smaller businesses often assume influencer marketing is out of reach, but there is a growing pool of "micro-influencers" that reach niche audiences and are more affordable. Find a smaller influencer give it a try.
Limited-time posts: Instagram Stories and Snapchat have increased the popularity of ephemeral content that is only available for a short time. This type of content is often more engaging and helps users feel like they are in the know. Use this format to share flash sales, sneak peeks, or behind-the-scenes content that helps users feel included.
Conclusion
The holiday season is just around the corner. Are you ready? This holiday season, consider trying a new strategy like:
Leverage marketing automation
Create funny or nostalgic ads
Use personalization
Host a holiday-themed contest
Trying a new social media trend
Hosting a contest doesn't have to be a huge undertaking. Using a tool like Woobox makes it easy to create, launch, and manage your contest all in one place. Get help creating your contest from Woobox support, available from 9 am to 5 pm PST, Mon. through Fri at 1-360-450-5200 and support@woobox.com.