Interested in using Instagram for your business, but lost when it comes to all the features and trends? Here's everything you need to know about the cool trends and features Instagram has to offer, including Stories, IGTV, scheduling posts, and more.
With more than one billion monthly active users and tons of new tools, Instagram is by far the most effective social media platforms for brands to grow, sell, and build their brands. But, it can all get a little overwhelming, right?
Social media moves fast, and what worked last week might not work next week.
What's a busy business owner to do? You have to keep up! This post will cover the most important trends and newest features on Instagram, so you can feel confident diving right into your marketing strategy.
Instagram Stories
Instagram Stories is a feature on Instagram allowing you to post multiple photo and video updates that expire after 24 hours. (Used Snapchat? Instagram Stories are similar.) There are several benefits to using Stories in addition to your regular updates.
First, they show up at the top of users' news feed, which means IG Stories tend to get a lot of engagement.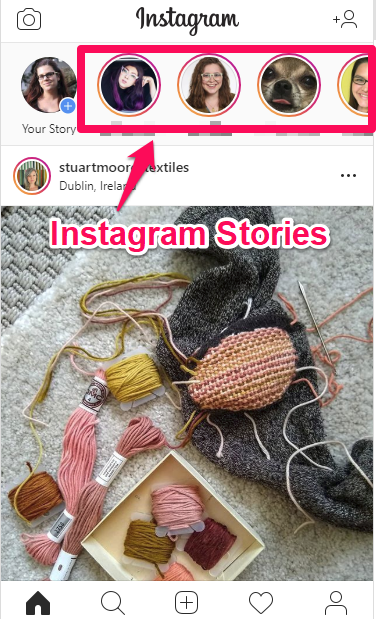 Stories also offer interactive features, such as stickers, polls, Boomerang video effects, location tagging, and more. They're fun to create and followers really dig them. They also let you offer a more intimate view of your brand. Think behind the scenes videos or interviews.
Here are a few more ideas for creating Stories:
See it Made: Show an interesting process, such as how you manufacture your products.
Get to Know: Let followers get to know you by introducing your team members.
Preview: Share sneak peeks of new products, services, courses, etc.
Teasers: Tease big news & product releases.
Interactive: Ask questions or host Q&As.
There is also one HUGE perk to Instagram stories — you can add links. However, you must have a verified Instagram account or at least 10K followers to unlock this feature.
Instagram Highlights
One downside of Instagram Stories is their built-in expiration date! If you've spent hours creating the perfect story, you don't really want to lose all that work, right? That's where Instagram Highlights come in.
Instagram Highlights allow you to save your favorite Instagram Stories to your profile. They show up just below your bio, like this: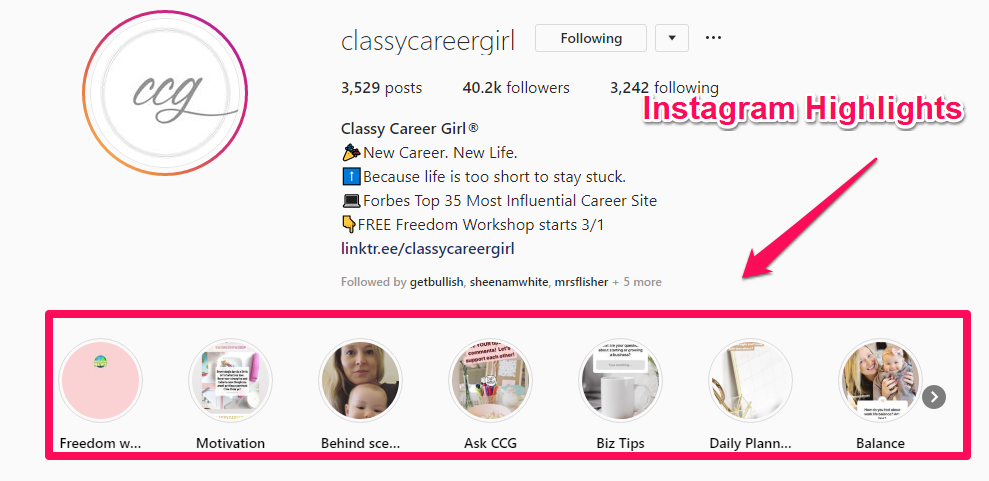 Highlights offer a ton of flexibility and let you expand the usefulness of your profile page. You can use them to categorize content, share contests, cross-promote other content (like your podcast), or use it to highlight upcoming events.
Here is another example from Jimmy John's, the gourmet sandwich company. They use highlights to promote their online store, introduce their crew, and showcase what makes their brand different.
Tip: Use Highlight icons for the 'button' look Jimmy John's is rocking.
Shoppable Posts on Instagram
One of the biggest challenges businesses face on social media is the lack of conversions. In the past, you were not able to sell directly on Instagram, unless you wanted to invest in ads. As a result, most businesses used social for brand building.
Times have changed! You can now tag items so people can shop right from their Instagram feed.
Here's what the shoppable posts look like: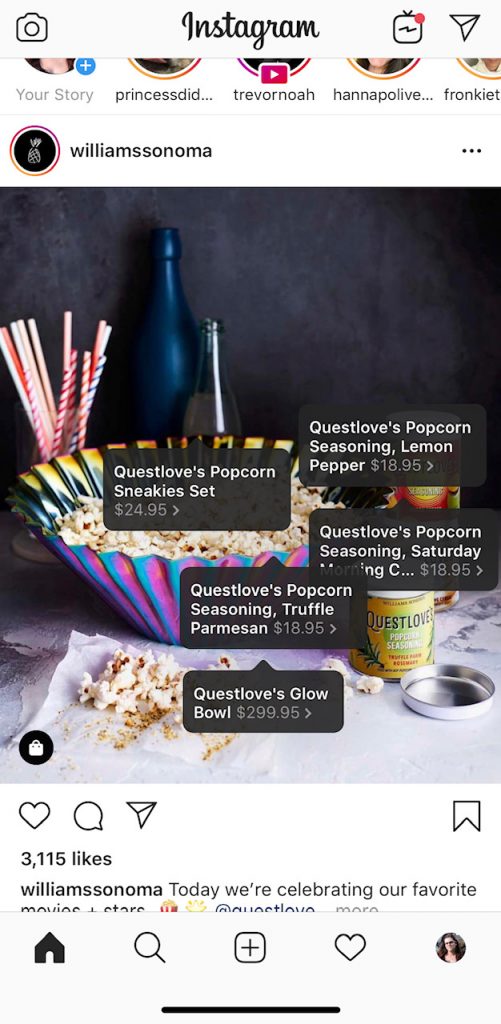 When you tap on a Shoppable post, a description of the item and a link pop up. Followers can then tap to purchase any of the products you've tagged. Using this feature essentially turns your Instagram feed into a store! But, there are a few catches.
To get shopping on Instagram, you'll need:
The process is a bit complicated, but the payoffs can be huge. According to Instagram, 60% of people say they discover new products to love right in their Instagram feed.
Need a bit more help getting Shoppable posts set up? Check out this post on HubSpot; it will walk you through all the steps.
Instagram Bio Link Tools
One of the most frustrating limits on Instagram is that most profiles only get one link to the outside world: their bio link.
But, what if you aren't one of the cool kids who has a verified account or more than 10K followers (at which point you can add links to Stories, as I mentioned earlier)?
That's where bio link tools come to the rescue.
These tools allow you to store all the content you've talked about on Instagram on one landing page. My favorites are Linktree and Lnk.bio.
Here's an example of Linktree's landing page, from their website: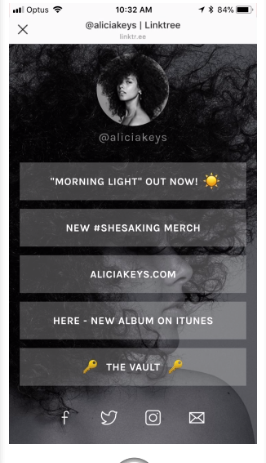 Easy to manage, and you never have to worry about forgetting to change your bio link again!
You can also do this manually by creating an Instagram landing page with links to all the content you mention on Instagram. Use that as your bio link, and you are good to go.
Unfortunately, you will have to manually update the landing page, which the linking tools take care of.
Instagram Post Scheduling API
This was released last summer, but I included it because it is a pretty big deal. Before 2018, you could not schedule posts on Instagram legally. The best you could do was use a service that sent push notifications, and you'd go in and hit 'Publish'. It was a royal PIA.
No longer! Now, several companies offer fully-automated Instagram scheduling for photos, videos, and even Stories. If you already use Buffer or Hootsuite, you can schedule single posts through those platforms now, but their features are a bit limited.
My favorite Instagram scheduler is Later. You can schedule Stories (these do require the push notifications, sadly), photos, videos, user generated content, and more. Plus you get access to more analytics, a monthly calendar view of your posts, as well as bulk upload.
Here is a quick peek at what Later has to offer, via their website.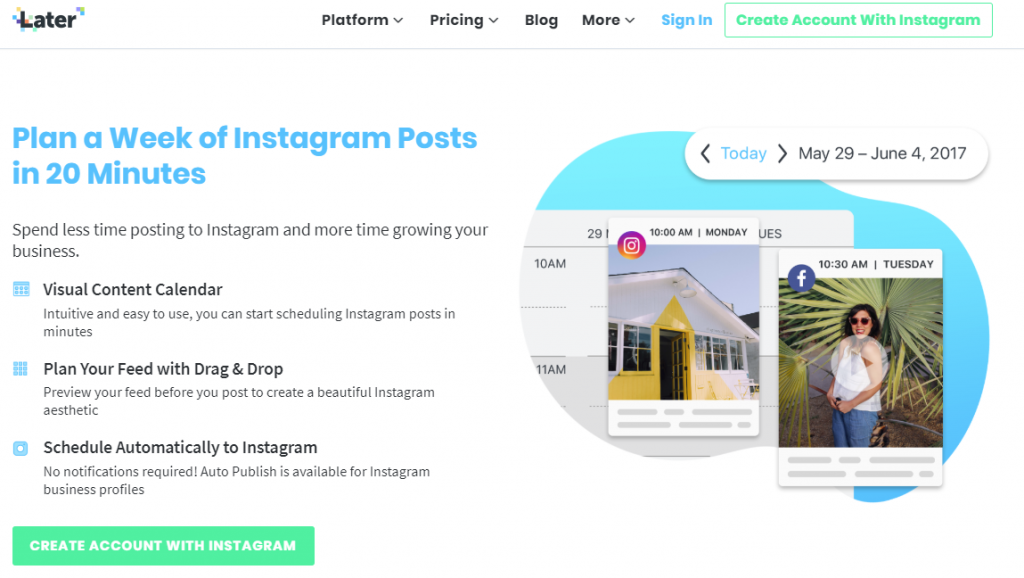 If you're looking to build a powerful Instagram account (or already have one!), Later is the way to go. It was truly built for Instagram, unlike other platforms that tacked Instagram capabilities on.
IGTV
First released in June of 2018, IGTV is taking on video industry giants like YouTube. Using IGTV, users can upload up to an hour long video to Instagram. Users have channels, which are accessed via the "TV" icon on the top right of Instagram feeds.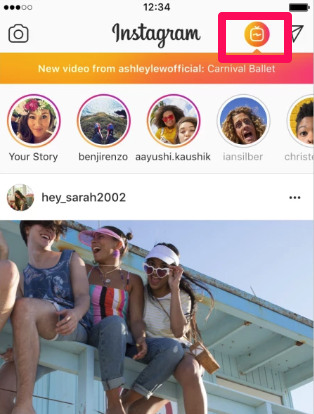 You can use IGTV videos for longer form content, such as Q&A sessions, educational videos, interviews, or product videos. Really, IGTV is ideal for any topic where you need a bit more time than the current limit of 15 minutes in the main feed or 15 seconds in Stories.
Here's help on how to upload videos to IGTV, including video requirements and where to find Insight reports.
Grow Your Brand, Create an Instagram Contest
Contests make it easy to grow your audience, engage your followers, build your email list, and more. Get started creating a giveaway, contest, or quiz using Woobox.
Got questions about how it all works? The Woobox Support staff are happy to provide any walkthrough or answer any questions you might have by phone or email. Reach out from 8 am — 5 pm PST, Monday through Friday at 1-360-450-5200 or woobox@support.com.