A photo contest is a creative, highly visual way for you to promote your brand. The call for entries and eye-grabbing winners are all highly shareable. And the theme and prize structure of your photography competition can be carefully designed to communicate your brand message and the unique flavor of your business.
Setting up a photo contest can be a lot of fun. It takes some hard work and know-how, but collaborating with partners from your blog network and using a contest management application such as Woobox will lighten the load.
Still, you'll be most excited about the part where you get to choose a winner. That's the moment when you'll stun the world with your official selection, and bestow great honors (and goodies) upon the winning photographer. The only thing is, if you're not part of the 'photography' world it can be an intimidating responsibility to pick a single image out of hundreds or thousands of hopeful entries.
Thankfully, you can make things easier for yourself by applying a few essential principles. These will enable you to make a choice that you feel happy with, and which will resonate with your audience too. It all begins with the theme and rules that you set in the first place.
The theme of an online photo contest
It's essential to establish the principles of your photo contest before you even get started. If you're working with a team, make sure that they're on board with what you decide, and then be clear about your rules and themes in your publicity, too.
You'll start by choosing a theme for contestants to challenge themselves with, since a general 'best photo' contest isn't exciting by itself. If you're selling sportswear, for example, you might choose the theme 'Goal!' or 'True Grit.'
If your business is actually photography related, you might choose a technical challenge rather than a theme: 'Group Portrait,' 'Bokeh,' or 'Black and White.'
Entries will need to fit the theme just to be eligible. But the relationship of the theme to your judging criteria will differ depending on your contest strategy and, of course, your personal taste.
Prize-winning criteria
There are many different qualities by which you can assess an eligible photograph. Probably you'll choose one or two main criteria, though the award-winning photo may need to be at least 'competent' in the other areas, too (this may not be necessary if you're running a competition for kids or beginners).
"I always look for moment, content, composition, and light to help evaluate an image for its strengths and weaknesses," says Anne Farrar, who is director of photography for National Geographic's Travel edition. "Sometimes all four come together to make a good photograph awesome."
Vision
You'll have heard the concept of the photographer's 'eye.' It's a talent some are born with, and others work hard to achieve. It means that the photographer knows how to look at a scene in a captivating and original way, select the best moment to click, and instinctively communicate what they've seen that others would have missed.
For those reasons, it's hard to define strict parameters to apply to this criterion. A good rule of thumb is that if the photo grabs you the instant you see it, or you can't help returning to it later in the day, it probably has some of this magic.
Conception
A photographer who doesn't have an exceptional eye can still create award-winning images if their ideas are good and they know how to make them happen. It's a bit more like film directing, and could be more important than 'eye' if you're judging a portrait contest or a photo competition where entrants have created their images in a studio.
Do the people in the photo hypnotize you? Is the location unusual or captivating? Has the photographer used a clever trick to make you see something impossible or which demands further investigation? Then they probably know what they're doing.
Composition
Composition is the structure of the photograph – the angle that the contestant has chosen, their use of focus, what they've left in the photo and what they've framed out.
Focus is particularly important if you're judging a professional contest. In this case, it's more likely that the artist will use selective focus, deliberately making some parts blurry and other parts sharp. Are the sharp parts as clear as they should be? Does the choice of focus guide your eye through the image in a dramatic way? Does it make you think?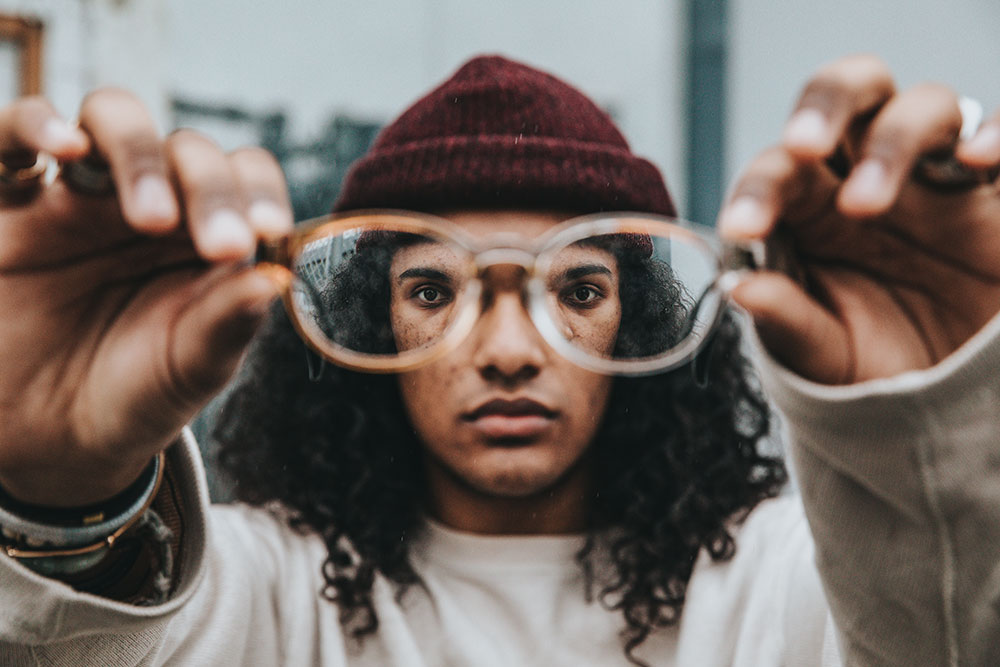 The angle and the framing can be more straightforward to assess. You'll expect a photo to be 'straight' unless it's clear the photographer has used a wonky angle for a good reason. A good photo doesn't contain too many extraneous elements – objects that don't add anything to the effect. For example, a photo of an old farmhouse with the photographer's Volvo parked in front is just lazy, while a picture of a field with a tractor at work can be quite poignant.
You should also become familiar with the 'rule of thirds.' This is a tried-and-tested formula that painters have used for hundreds of years. Imagine that you divide the photo in front of you into a grid of nine equal-sized rectangles. The important parts of the photo should be where the lines of the grid meet each other, or contained within their own respective 'thirds'.
Don't get too hung up on this rule – an image can still be well-framed if it ignores or subverts the formula. It's just something to add to your toolbox as a bona fide photo contest judge.
Light
First and foremost, photography is an art of light. It's light on film or light on a digital camera's sensors that creates an image.
Good photographers know this and learn to work with it instinctively. Great photographers can do things with light that you'd never have imagined. For an amateur contest, you might not want to put too much emphasis on this quality – but it's likely the picture you finally choose will turn out to have something special going on in the presence of light on the scene.
Good use of light creates a sense of space and movement in a photograph. In other words: time. A photo where the light picks out the dust in the air or long shadows create a mood of foreboding (just to pick two corny examples!) feels alive. Even though it represents a single moment, you can sense that there is a 'before' and 'after' in the universe of this photo. Or the light might be used, like a clever use of focus, to guide the viewer through the picture and emphasize what the photographer wants you to see or feel.
If the photos are in color, look at how the different shades tell the story of the photograph. Are there any colors that stand out, and if so does it improve the picture or is it distracting? Are the colors unnecessarily over-saturated or washed-out and dull? This shows lack of control on the part of the photographer.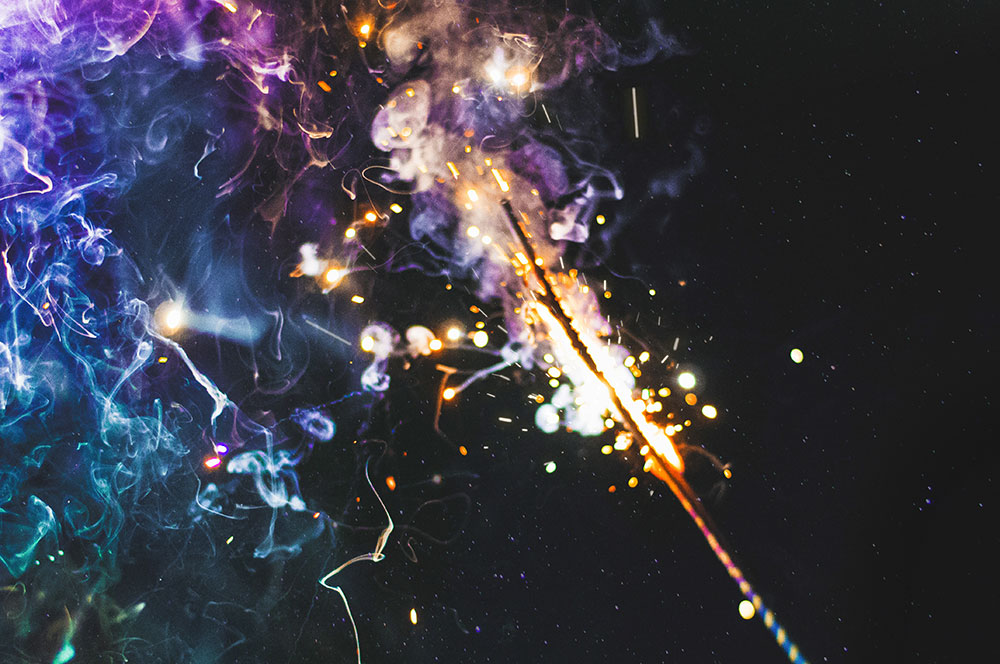 If you're judging a black and white photograph, light becomes even more important. Look at the shadows and the highlights. A talented photographer will capture the details that they want you to see in the darkest and brightest parts of the picture at the same time. They'll use different shades of gray very carefully to create their artwork – even if they deliberately choose a stark monochrome palette of blacks and whites with few shades in between.
Humor
Everyone has a unique sense of humor and sometimes the oddest thing will appeal to just one person's funny bones. For this reason, it can be useful to get a second opinion if you're judging a contest for the 'funniest photo.'
If you laugh out loud at a photo the moment you see it, that picture should at least make the shortlist. Just make sure that the humor in your final choice reflects the spirit of your brand. Sometimes things that are crude or apparently painful can provoke a giggle – just think about America's Funniest Home Videos – but if it's not appropriate for your audience, your winning choice might alienate potential customers.
Other methods for judging a photo contest
If you don't have the time or confidence to judge the competition yourself, there are some great alternative approaches you can try.
You could create a panel of judges from your company team, for example, so that the winning entry will have to prove itself of value to multiple people, even if they're not experts. Just be careful to clarify the rules to the jury, including how they should operate, i.e., whether their decision must be unanimous or if they'll have a Head Juror with the final say.
Choosing an expert judge or panel of judges from outside of your company can be great publicity, as well as creating a sense of legitimacy about your contest. A judge who is renowned for their photography expertise or famous for some other appropriate reason will draw attention to your competition, and get it in front of their existing fan base, too.
Another publicity-friendly approach is to throw the decision out to the public. Social media makes it easy for followers to vote using Likes, Faves, or Retweets – and every click is an engagement with your brand! You can use Woobox to automate the counting of votes and identify the winning entry or entries in just a few clicks. This service also makes it easier to export helpful information about people who engaged with your contest.
And the winner is…
In the end, as long as you stick to the rules, it's up to you how you decide what your favorite picture is. But it can help to learn some principles of photography so that you feel qualified to come up with a choice your readers will respect. Try studying photos that you like, and those of the photography 'masters.' It's an art without right or wrong answers, so inspiration is the key!
Excited? Remember these principles as you work, and you're sure to choose a deserving winner:
'Eye,' idea, technical skill, and humor are all good criteria by which to judge your contest.
Each of these categories comes with guiding principles, but ultimately you should trust your instincts.
Alternative ways to judge a photo contest include creating a jury from your team or inviting a guest judge with expertise in the area.
But you can also throw it open to the public, and count votes using Woobox's automation system.
Ready to start receiving photos to judge? Create a free Woobox account to create a contest today. Free Woobox accounts cost nothing until you decide to launch and complete a campaign.