Announcing a brand new update to the builder (customize) section of your offers — the Backgrounds tab!
Customizing your Woobox campaign is easier than ever. In the first of many builder updates to come, we've launched the Backgrounds (BGROUND) tab which has some fantastic new features.
Let's take a look:
In the Customize section, below the Elements tab, you will now see the BGROUND tab. Clicking this tab without an element selected will affect the entire campaign's background.
By clicking the first item to the left, you can select from preset Patterns: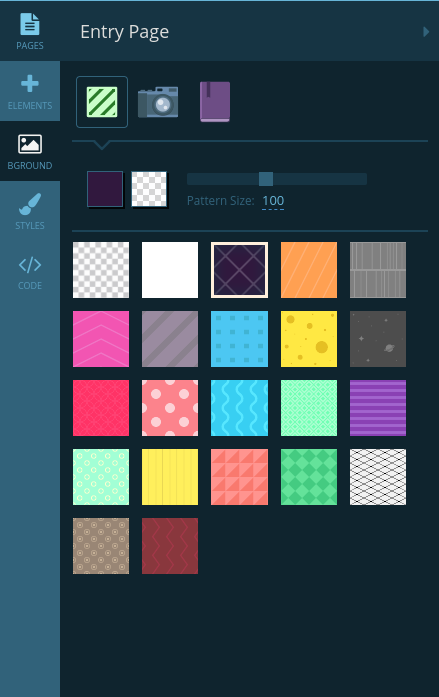 Which can also be customized even further!
You can independently adjust the background color: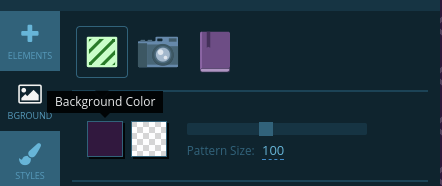 … and change the color of the pattern itself.
(You can even make the pattern part of the background transparent if you're into that sort of thing):


Use the slide-bar to adjust the size of the pattern:

A New Library
The next icon (a blue camera) is where you can access the new Photo Library. That's right, the Photo Library!
Personally, this is my favorite new feature. Type a search word into the field, then choose from a wealth of free photo options from Unsplash's seemingly endless bank of pro photos: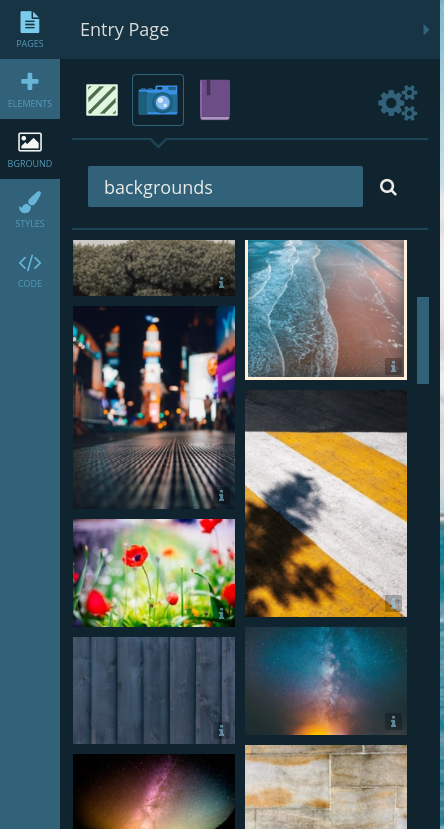 The next icon (a purple notepad) is where you can upload your own images for use in that offer:
Advanced Customization
To the far right of the tab, you will find the Settings area (gears icon):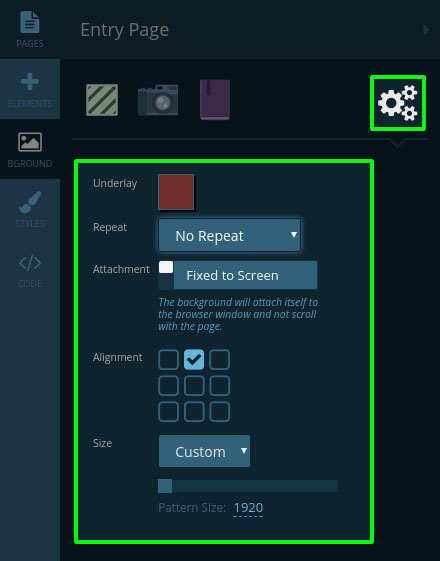 In the above image's Settings (gears icon), from top to bottom, you can adjust:
Underlay: Set an underlay (behind-the-background image or pattern)
Repeat: Turn the image into a repeating pattern
Attachment: Choose to have the image scroll or stay fixed
Alignment: Choose from 9 alignment positions
Size: Define image size
When you select a particular element, you will also see the backgrounds tab for just that specific Element, and the element's background will have all the same settings as mentioned above.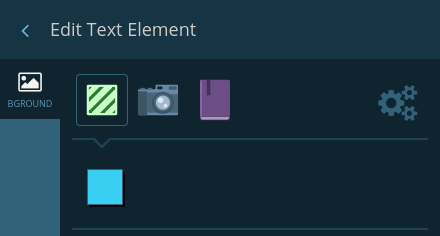 Another minor change is the padding control elements.
Divider elements now have an area you can click and drag to adjust the size, or you can use the numeric control in the top right corner:

You may also notice that the Elements tab has a slick and new look. No significant changes or additions yet, it just looks cool:

At Woobox, we strive to make it as easy as possible for anyone to create the most beautiful promotional campaigns. We hope you enjoy the new tools! Stay tuned for more fantastic builder updates, coming soon! Have any questions about this update? Please email us at support@woobox.com.