The weather is turning cooler, and store shelves are stocked with anything and everything pumpkin spice flavored. It may feel like summer just wrapped up, but the holiday season is upon us.
As an e-commerce store owner, you are likely busy preparing for the holidays.
In fact, the weeks between Thanksgiving and New Year are one of the most critical financial periods for many e-commerce stores. Consumers are shopping for holiday gifts and anticipating year-end bonuses, and many stores are offering deep discounts.
How Much Money Will Be Spent During the 2017 Holiday Season?
According to Deloitte, holiday spending in 2017 may well top 1 trillion dollars. For small to medium business owners, the build-up to the holiday season may make or break revenue for the year.
So, how do you make sure you are able to draw in customers during the busy season and drive sales?
"For small to medium business owners, the build-up to the holiday season may make or break revenue for the year."
The time to start preparing for the holiday season is now, and we have several great contest ideas to help you drive visibility and engagement as we head into the holiday season. Keep in mind, choosing the right type of contest will depend heavily on your audience and your brand.
Here are a few contest ideas to inspire you!
Ugly Holiday Sweater Contest
Contests based on user-generated content are a one-two punch. They engage people who are already interested in your brand and expose their friends to the awesomeness that is your brand culture. Ugly holiday sweaters are on trend and (generally) controversy-free, making this an excellent choice for a photo contest.
So, how does it work?
Ask your audience to take a selfie in their ugliest holiday sweater and include hashtags you designate (including branded tags!), then upload the image to Instagram or Facebook. You can use Woobox UGC Contest to efficiently manage the contest and choose the winner.
Here is an example, created by CALottery around Dia De Los Muertos day. Users were asked to paint their faces and upload the pictures to Instagram.
If ugly sweaters don't fit with your brand, consider asking customers to pose with their holiday lights, pets, or favorite gift from your store. The possibilities are endless!
Why Do You Love Our Brand?
If social media has shown us anything, it is that people love to share their thoughts with the world. Leverage that sharing spirit to gather positive reviews about your brand, get feedback about your products, and build trust with prospective customers who will see and watch the contest submissions.
A great example of a brand loving video contest is Honda's #AskAnyHondaDriver contest, which asks real Honda drivers to submit their stories for the chance to see it come to life in a Honda commercial.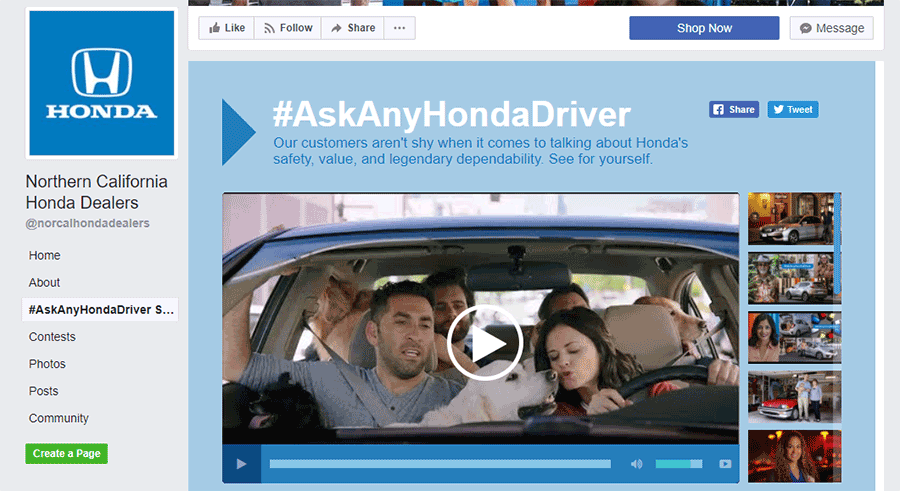 A few other ideas for video contests include asking customers to share:
Videos of loved ones opening your product as a gift (similar to the unboxing videos popular on YouTube).
Your products in action, such as in a recipe if you sell food items or during an event if your products are apparel or play based, etc.
A pitch for why they should win a giveaway of your product.
Do keep in mind, this type of contest can backfire, so make sure most of your customers have a positive experience with your brand before going this route.
Host a Massive Giveaway
Free pizza for a year? A crate of cookies? A truckload of pet food? Sometimes you need to go big. Live sweepstakes with highly desirable giveaways are often much more effective than doing dozens of smaller giveaways.
But is the benefit worth the higher cost? When managed well, a large giveaway will create brand ambassadors that do more than just buy your product – they love your brand and become, essentially, an unofficial spokesperson.
In fact, 82% of consumers report they are influenced by a friend or family member's recommendations. This means your customers are more likely to respond to a friend raving about a product they love than by an ad on Facebook.
Sweepstakes also help build your mailing list which will increase the ROI of email campaigns, so there is a direct value in running successful sweepstakes.
Live sweepstakes can be easily managed in WooBox, like this contest created by drink maker Oros.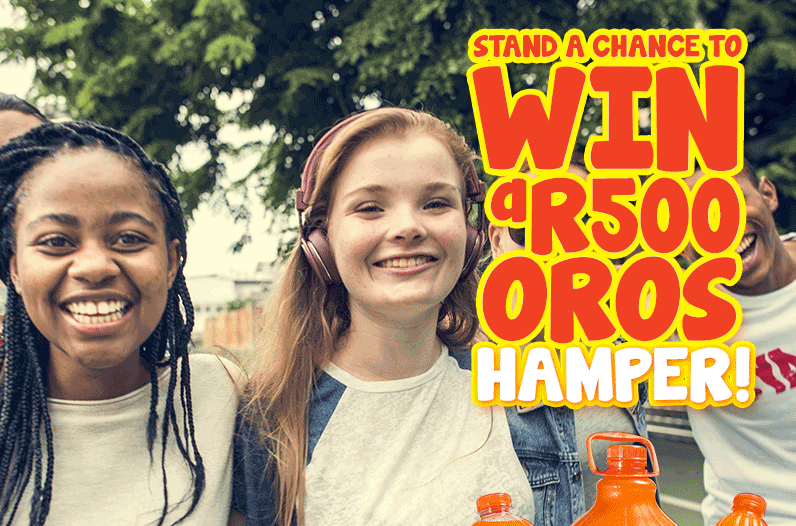 Keep in mind, you don't have to give away thousands of dollars of products to create a highly sought-after prize pack. Consider offering a free year's subscription or a prize pack based on overstock items to keep the budget in check.
Which Holiday Character Are You?
What state should you live in? Are you more of a Grinch, an elf, or a Bad Santa? How old are you based on your fashion choices? You've likely seen these quizzes on social media, you might have even taken a few of them yourself.
They are harmless fun for consumers, but these types of quizzes are also a way for brands to engage and connect with their target audience. And right before the holiday season is the perfect time to leverage quizzes because consumers have more downtime at work and doing more online shopping.
Get creative, and use Woobox to create a light-hearted quiz for your audience, like this one by UK brand Inghams Ski.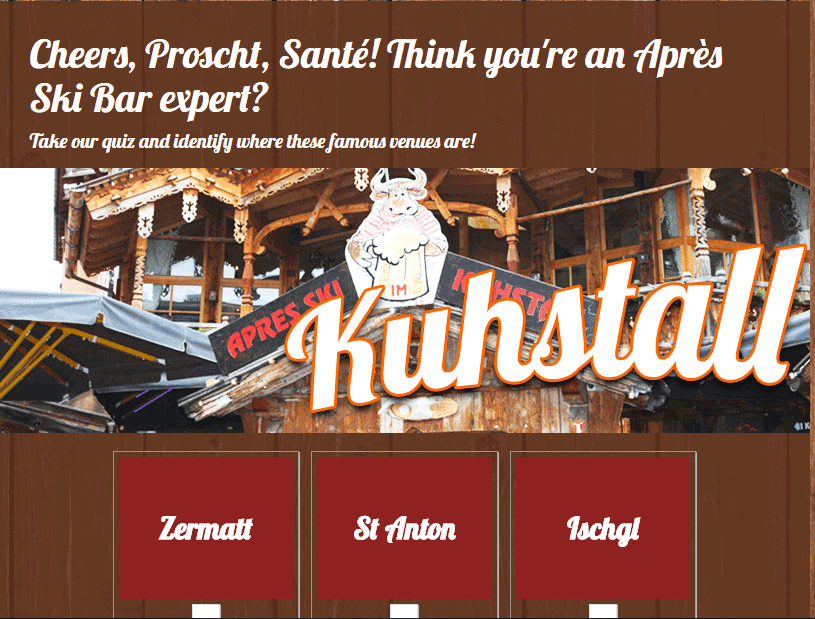 Depending on your brand, you could use the quiz to help customers find the right gift for a loved one, or keep it light-hearted and predict whether they prefer hot chocolate or apple cider after a cold winter day.
Final Thoughts on Choosing a Holiday Contest
Before you choose the type of contest you want to host, you need to consider your goals. Do you want to build your email list? Create buzz around an upcoming holiday sale? Promote a new product? Once you have clarified the goal of your contest, you will be able to better choose the type of competition that fits your target demographic.
Above all, remember that contests should be fun and rewarding for your audience.
Ready to start building your 2017 holiday contest? Join more than 4 million brands using Woobox to host completely customizable contests designed to excite and engage your audience. Signing up and building a test promotion is free!