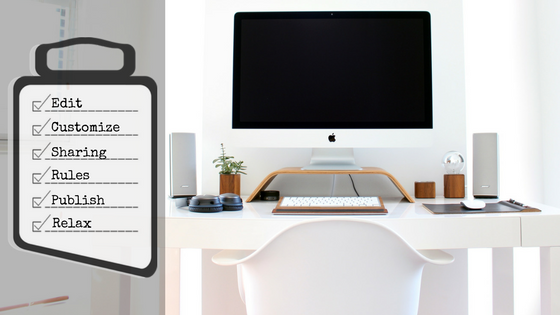 Have you copied or reset a previous Woobox-powered contest or competition? When you do there are a few things to check, like old information displaying in your new offer.
You can even bookmark this how-to checklist and reference it later when copying (or even resetting) your campaigns!

Possible Reasons to Copy or Reset Your Campaign
You're still paying for data to be continually hosted on our servers and don't want to remove that data.
(You'll want to copy, not reset the offer in this case.)
You're trying to save time by not starting from scratch.
The campaign is an ongoing offer – weekly, monthly, or annually.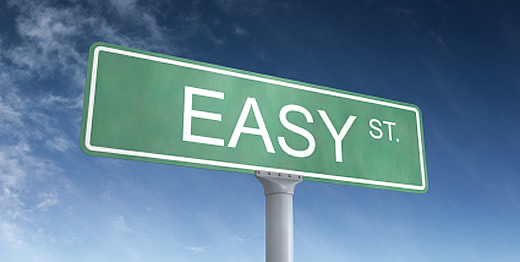 The previous campaign was so amazingly successful you want to recreate the offer for (possibly) similar results.
You want to run the same offer on multiple pages.
TIP: Learn how to copy or reset your offer campaign in this support article. You can even copy your campaign onto another brand page you manage, here's how!
1. Edit Section
Check your start and end dates. Ensure you refresh the date and time for your updated contest.Remaking a photo, video or UGC contest? Check both the entry and gallery dates, if applicable to how you're running your campaign.
Remaking a photo, video or UGC contest? Check both the entry and gallery dates, if applicable to how you're running your campaign.
If you have a coupon, check your voucher settings. Tour Voucher Expiration type may have a date associated with it.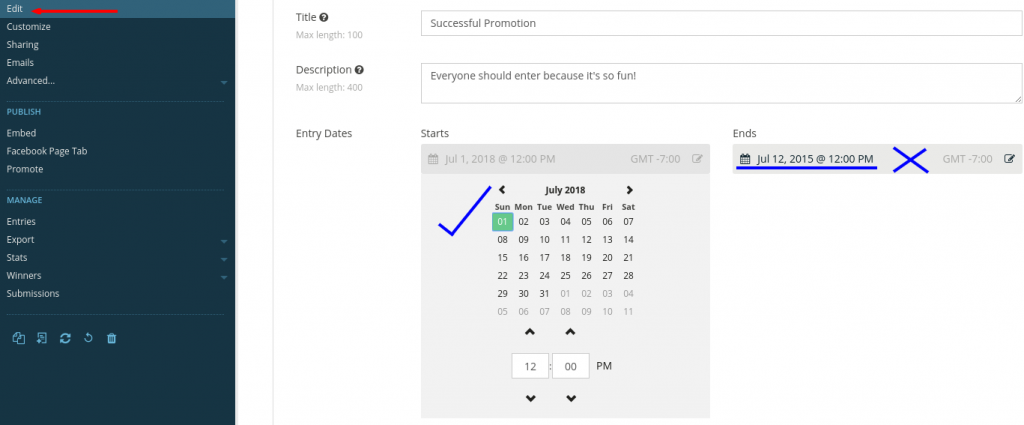 2. Customize
You may need to click through all the pages in your customize section. Double-check your prize information, entry method details, and form fields.
If needed, update the title and description on your entry page from "customize." Do this by clicking the text box and editing the copy.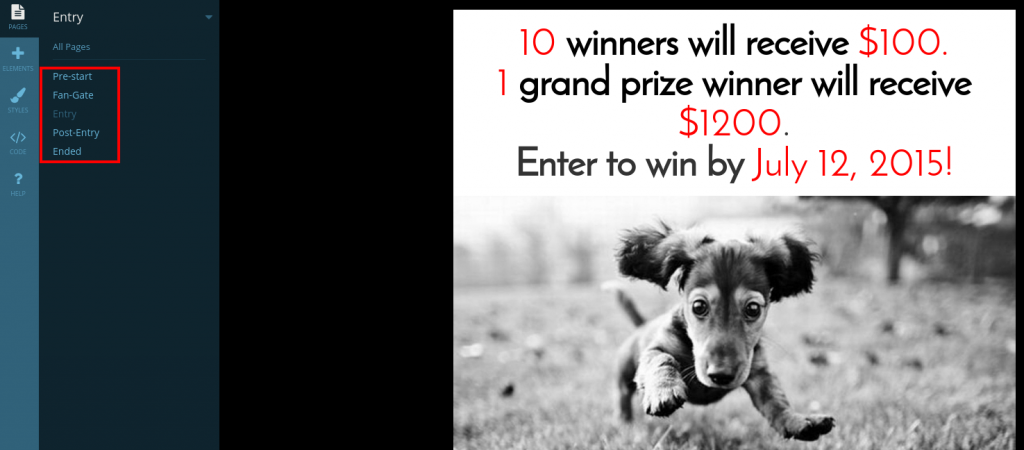 In the example above, all text in the red rectangular outline would need updating: Pre-start, Fan-Gate, Entry, Post-Entry, and Ended. You'll also need to change the dates. And remember to update the prize if it's any different.
3. Sharing
If needed, update your content in "Sharing." Otherwise, it will cache through Facebook and share old information. While fixable, if your offer caches old data, it consumes extra time to go through updating of the cache.
Once you've confirmed your share image is correct, check for old info or dates in your title and description.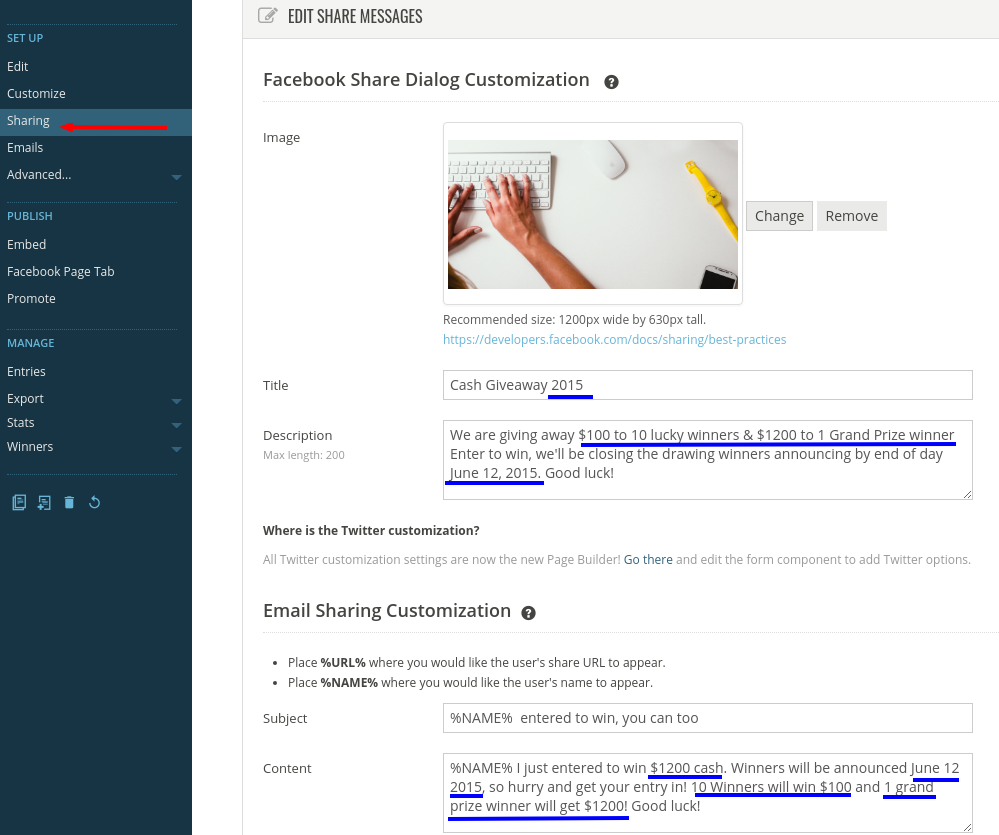 4. Rules
Did your Facebook contest or other promotion have rules? Said rules probably had dates, prize information, and so forth. Read through those rules to ensure they're up-to-date.

5. Publish
Copied campaigns are automatically set to admin-only mode so you can make any of the above changes before allowing public access. Once satisfied that your campaign is ready, post your offer and tell the world to enter!
6. Relax
Creating a campaign like a past offer is one of the quickest ways to get a contest running! If you're up against a deadline, or just want extra time to relax, the copy (or reset) process is quick and painless. Just be sure to double-check your settings and update any old information, and you're ready to go.
NOTE: This is based on most popular offer types and covers the most common areas in which you should update. The safest bet is to browse each section of your offer by clicking on your left sidebar menu and then testing your offer, even if it's in admin-only mode still. Those two steps will help you catch any inconsistencies, and is still quicker than creating an offer from scratch when it's a campaign that is very similar to the one you've run before.
Whether you're ready to copy an old campaign or you're ready to start your first (to copy later!), you can log-in for free to set it up! When you're ready to go live purchase a subscription to publish your campaign. Have questions? Check out our forum or email your questions to support@woobox.com.