Polling your audience is more than a fun way of promoting engagement and getting feedback. It also opens the potential to earn new fans and get more qualified leads.
The Woobox polling app allows you to poll everywhere: mobile, desktop, social and email. You can even embed polls into pop-ups. You can also craft custom entry forms. Custom entry forms let users provide text answers for any poll. For example, entrants can answer questions or fill forms specific and relevant to your marketing strategy.
We'll start with a how-to example that can empower entrants to submit their own written choices: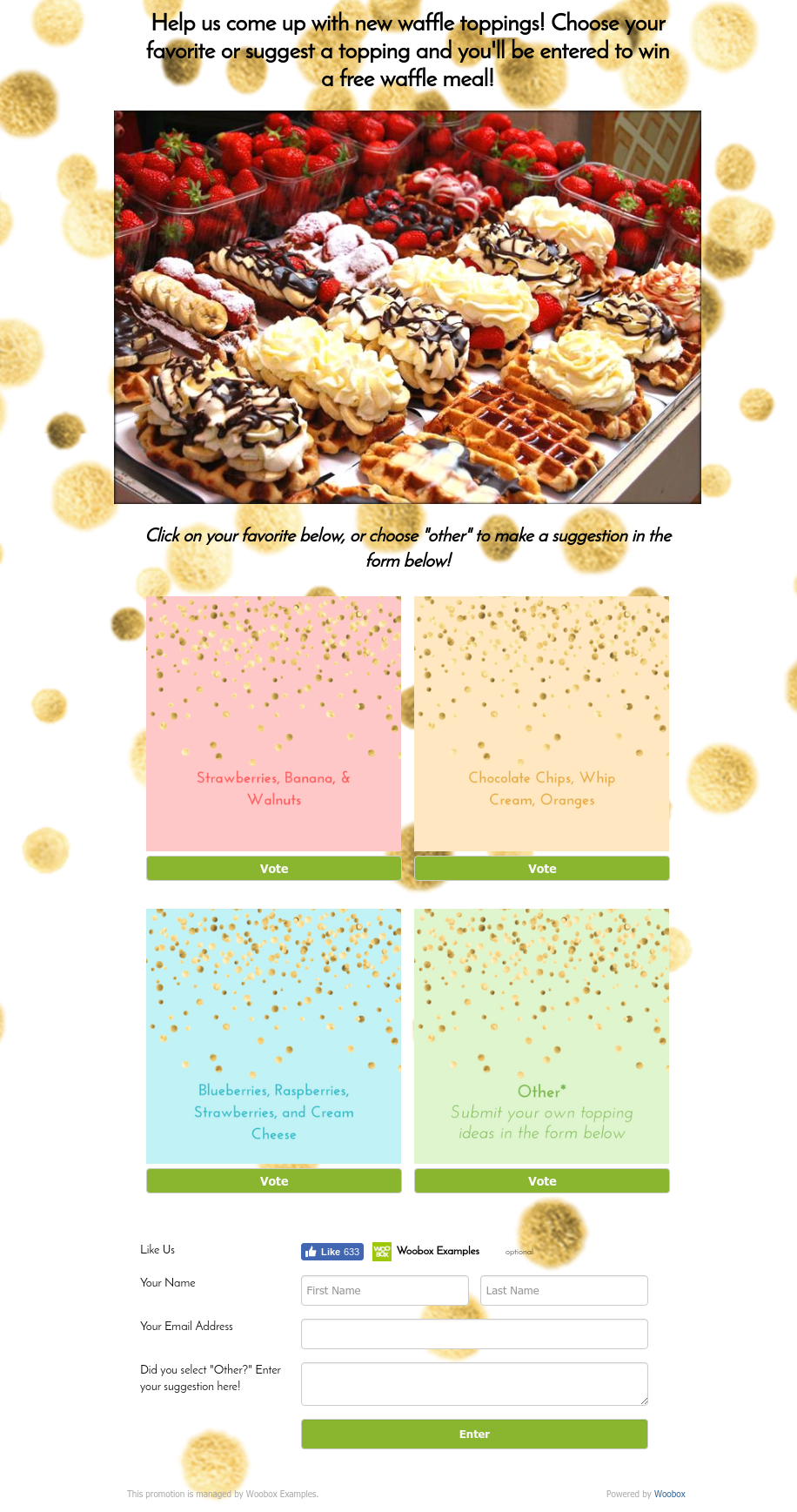 First, create poll options in the Settings tab and add any entry options you consider essential.
Then, for the last option, add one more choice labeled "Other."
You can even add more clarity to this extra "Other" poll choice, like in this example:
After that, it's time to customize your entry form.
If restricting entries by IP address, you might not see an entry form. You can add one by clicking elements and then add the form element: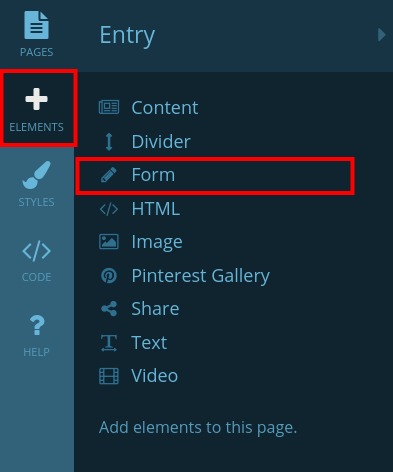 You can add many different types of form fields. For example, using a
text box
field
enables a bigger box. This allows users to submit their choice while viewing what they're writing.
Expecting concise answers? Use a general text field, which is a smaller one line box. You can even use the label to inform the user on what action to take.
In this example, we ask users if they chose "Other" and what their suggestion is: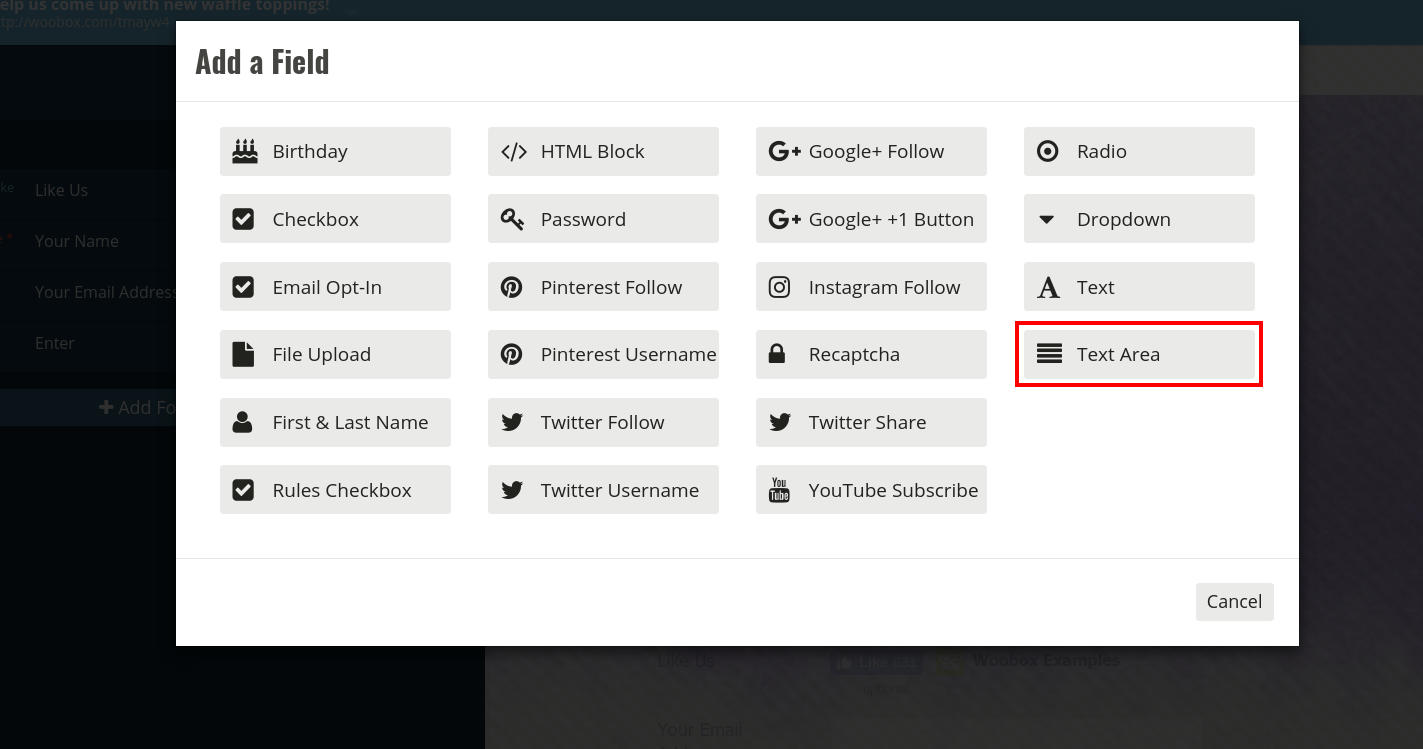 The results will display with a vote count or a percentage. Non-admins will see people who also chose "Other" but won't see what those users submitted. Only Woobox dashboard admins have access to that data. However, you can display results from "Other" in any exported data.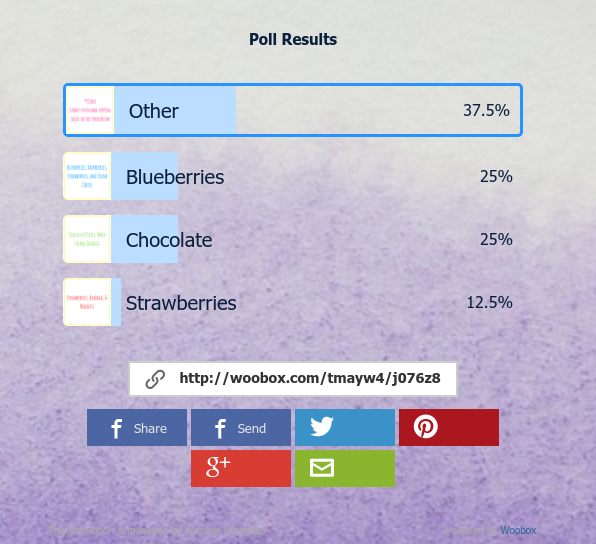 Your second option is deleting the results element. Click the results box and then click the trash can, found in the top right corner.
Now you can edit text seen on the after-poll entry page: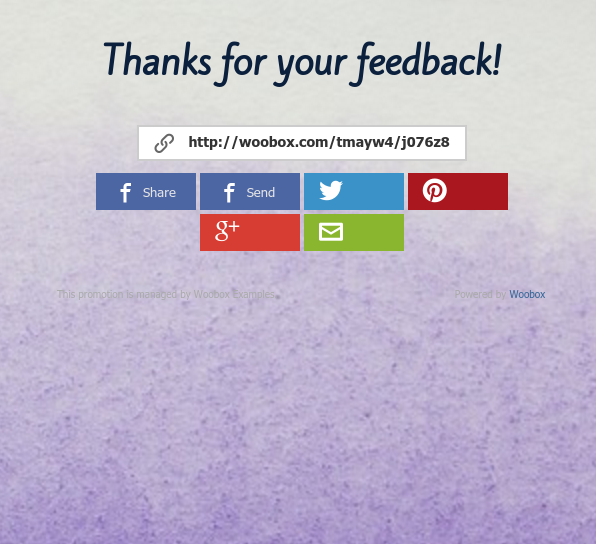 Are you ready to get feedback from your customers? Login for free to setup a poll now. When you're ready to go live, purchase a subscription and get your campaign out to the world.
Have questions? Check out our forum or email your questions to support@woobox.com.