Want to drive traffic to your website from your social media channels? Woobox makes it easier than ever! You can embed any promotion directly into your website without any custom code experience. Simply copy the code we provide from your Embed window, paste it where you want it to appear on your website, then promote your website domain where your offer now lives.
There are a couple different options for embedding your promotions directly on your website. You can use our responsive Javascript embed code available from your Embed window or you can embed your contest using a static iframe.
From the same Embed window where you copy your custom Javascript embed code, you can now setup a custom URL redirect for your shares. Simply add your custom domain name into the Settings section and click Save.

If you just want to add a link to your promotion on your website, instead of housing the entire thing, you can link your shareable offer url to any object, most commonly an image. When users click on the image, they will be automatically directed to your contest entry page.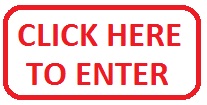 By embedding promotions directly on your website, you will increase traffic to and from all of your online mediums. The more integrated your online presence is, the further you will extend the reach of your brand, increase search engine optimization and ultimately convert new leads.