Auto dealers made the concept popular in the real world, and now Woobox has brought the endurance contest to the virtual world with Touchscreen Endurance Challenges!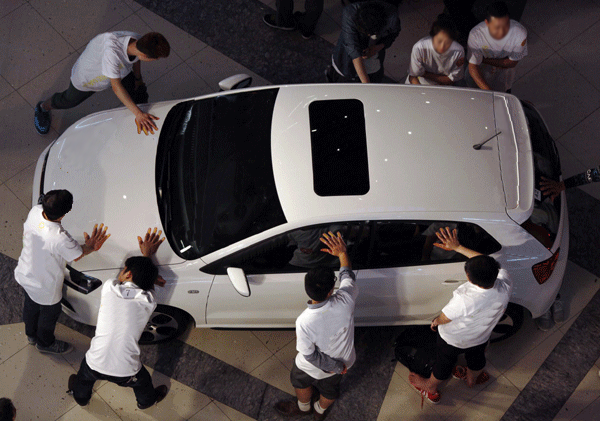 Inspired by the popular real-world contest that requires participants to maintain continual contact with a product (usually a car) for a chance to win, this last-man-standing contest pits participants against one another to see who can outlast the competition. Woobox is proud to offer our own virtual version of this phenomenon with our new Touchscreen Endurance Challenge app, which allows companies to hold a contest that requires entrants to maintain contact with their computer or mobile device. Who ever maintains contact the longest, wins!
How to Set Up Your Touchscreen Endurance Challenge
Login to your dashboard and select Touchscreen Challenge from the menu of Woobox promotional apps: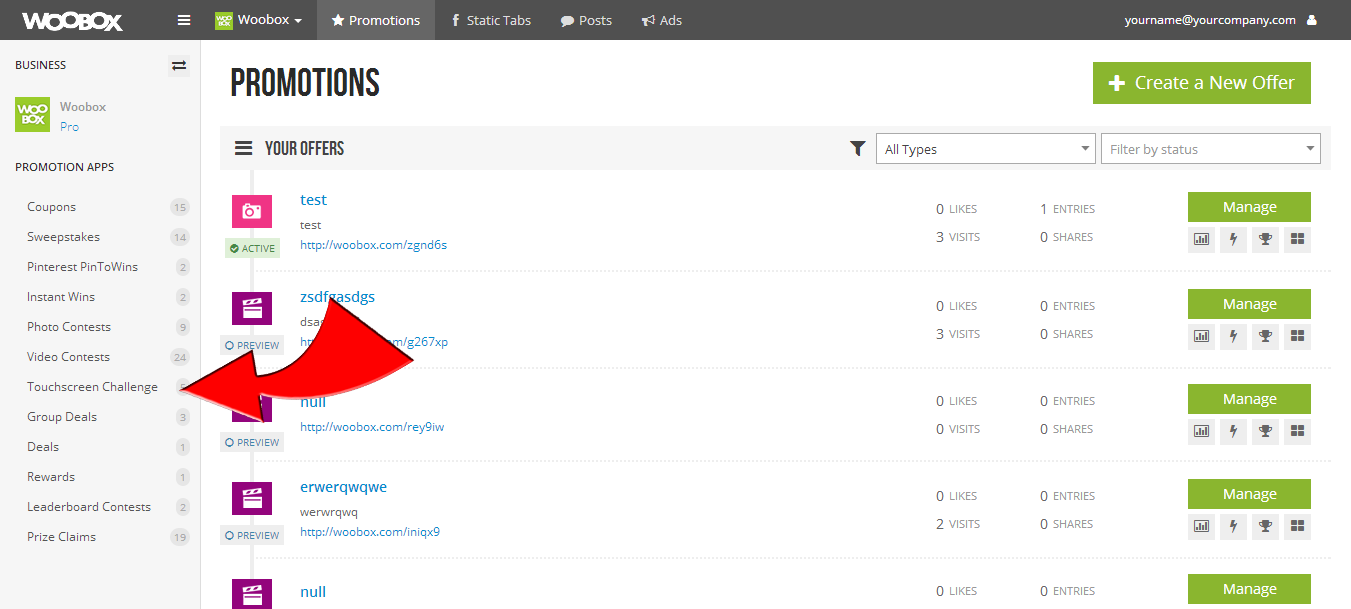 Setting Up the Details of Your Challenge is a Snap!
From the Edit menu, you can set a title, description, start date and entry method: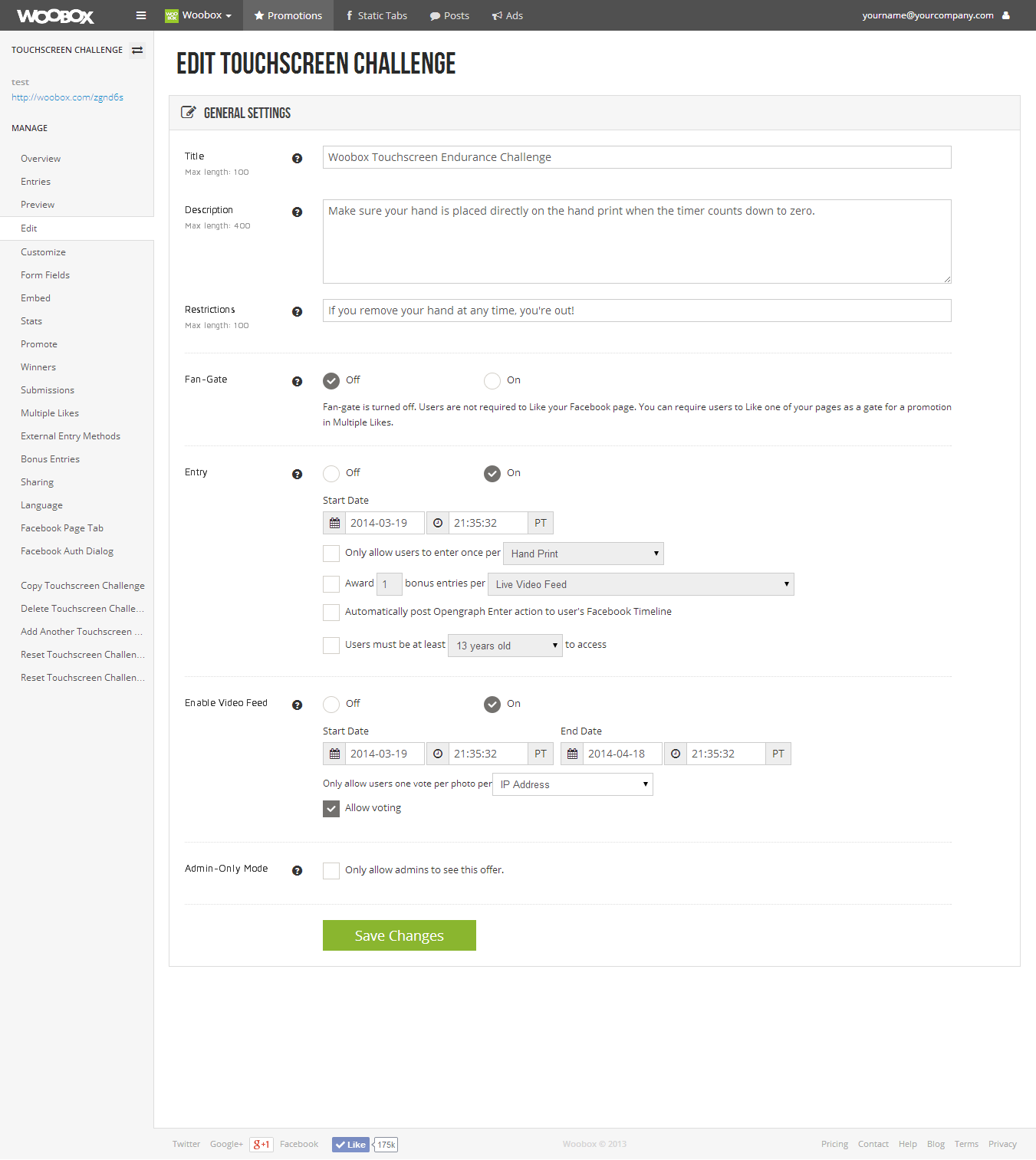 Select Entry Via Desktop, Mobile, or Both!
Woobox makes all of our promotions mobile-friendly, allowing entrants the choice to enter via desktop (perfect for those who have desk jobs) or mobile (great for those on the go!). However, once an entrant chooses their method of entry they can't change their mind (i.e. no alternating between devices mid-contest).
A Countdown Tells Your Entrants When They Need to be Ready!
Simply set the app start time and the Touchscreen Endurance Challenge app will start automatically at that set time. Only those participants whose hand is placed on the touchscreen when the contest launches will qualify. A countdown timer will let participants know how long they have to get their hand print or thumbprint in place: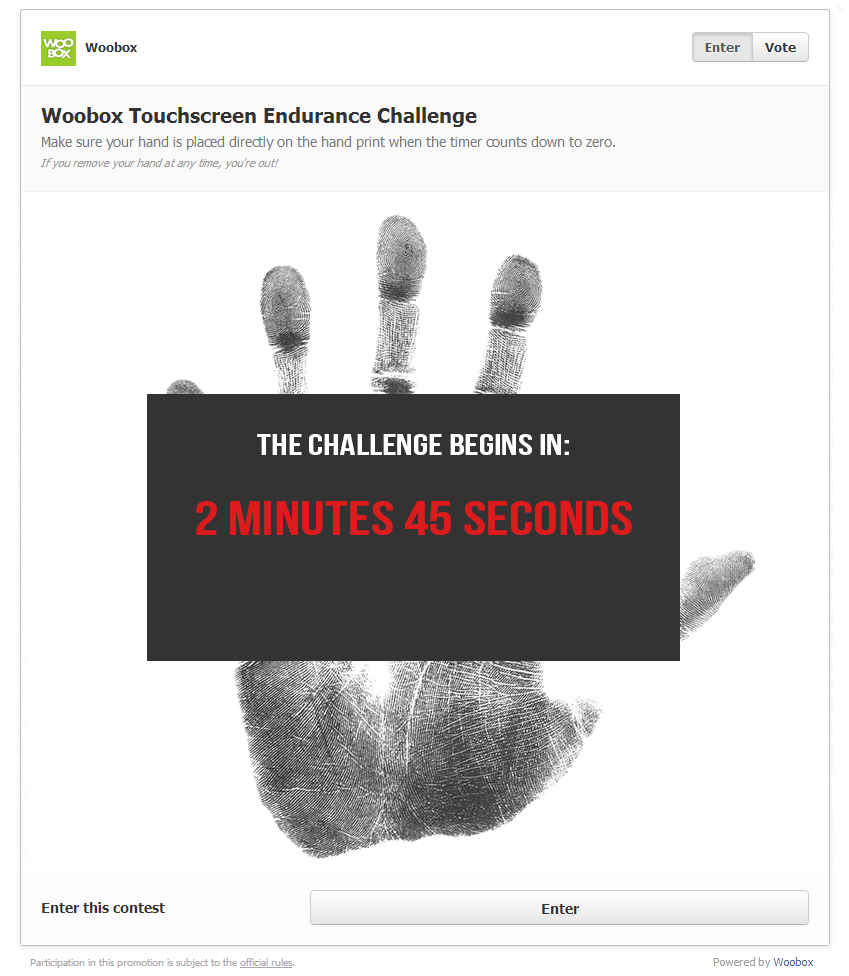 Launch Your Touchscreen Endurance Challenge and Cheer on Your Contestants!
Depending on how committed your entrants are, a Touchscreen Endurance Challenge can last hours or even days! Once you launch your contest, the fun part will be tracking the progress of your entrants and cheering them on!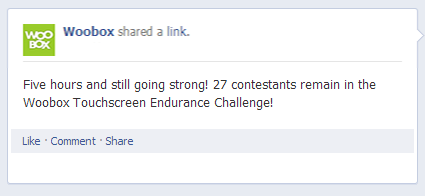 Winner is Notified Automatically When They are the Last Hand Remaining!
Our platform detects when each entrant has released contact with their device, automatically eliminating them from the contest until there is only one entrant remaining!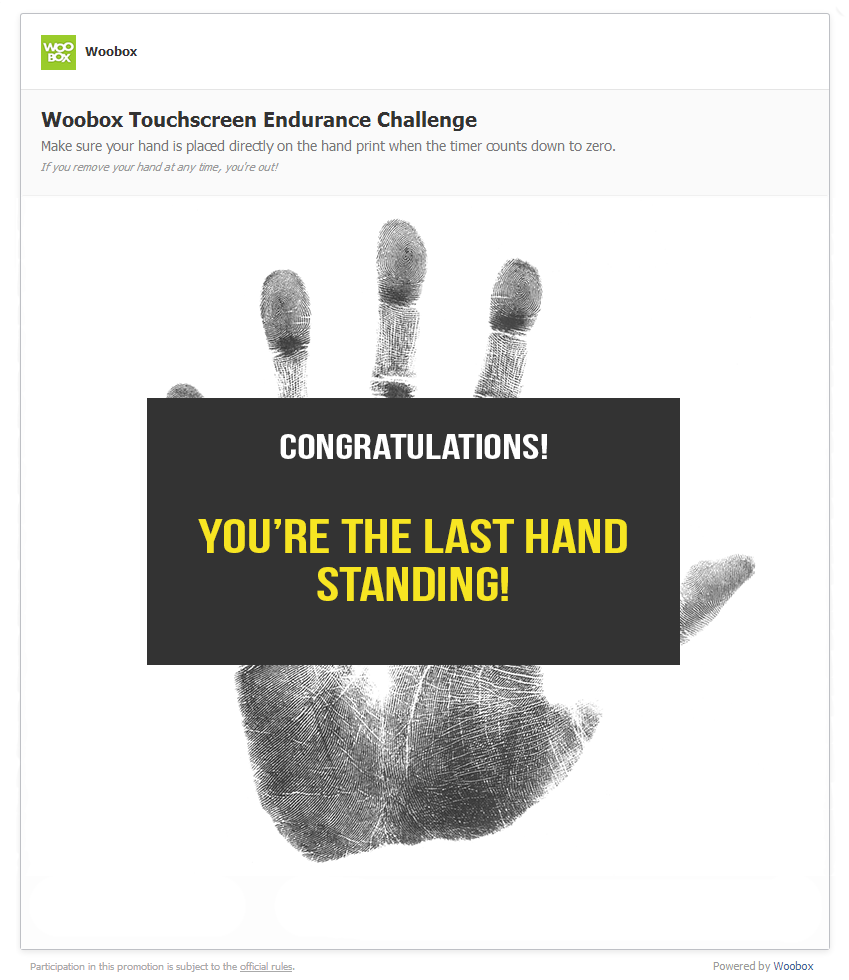 Bonus: Optional live video feed of entrants!
As a bonus feature, you can enable live video streaming so that your fans can watch the entrants live via their built-in laptop web cam or cell phone video.

We can't wait to see the creative ways Woobox customers use this new app! As always, we love to hear your stories!