We're pleased to announce the newest app in the Woobox lineup — Photo Contests! Now Woobox users can run promotions where participants submit photos for entry, vote on submitted photos, and share with friends to gain more exposure and get votes!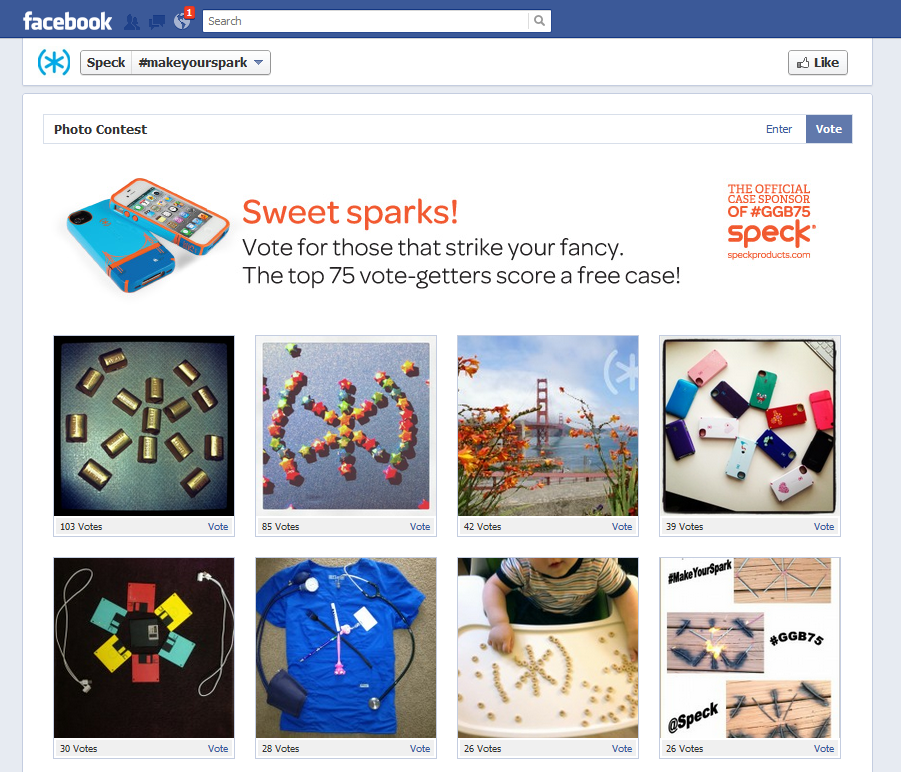 You control the submission and voting periods for the contest, and have the option of running the two individually or simultaneously. You'll also be able to choose whether photo entries are approved automatically, or choose to manually approve each entry before it is available for participants to view and vote on.
Entrants can submit captions with their photo, which will be displayed with the photo in the Vote Page gallery. Each photo entry has a unique shareable link that participants can Like or Send to other Facebook friends from the gallery; and voting can be limited to one per IP Address [per day] or one per Facebook user [per day]. On the Vote Page, participants can click on the thumbnail of each image to expand it, as well as view the full caption. Voting and sharing of individual images can be done via the thumbnail view, or in the expanded lightbox view, as you can see in the screenshot below.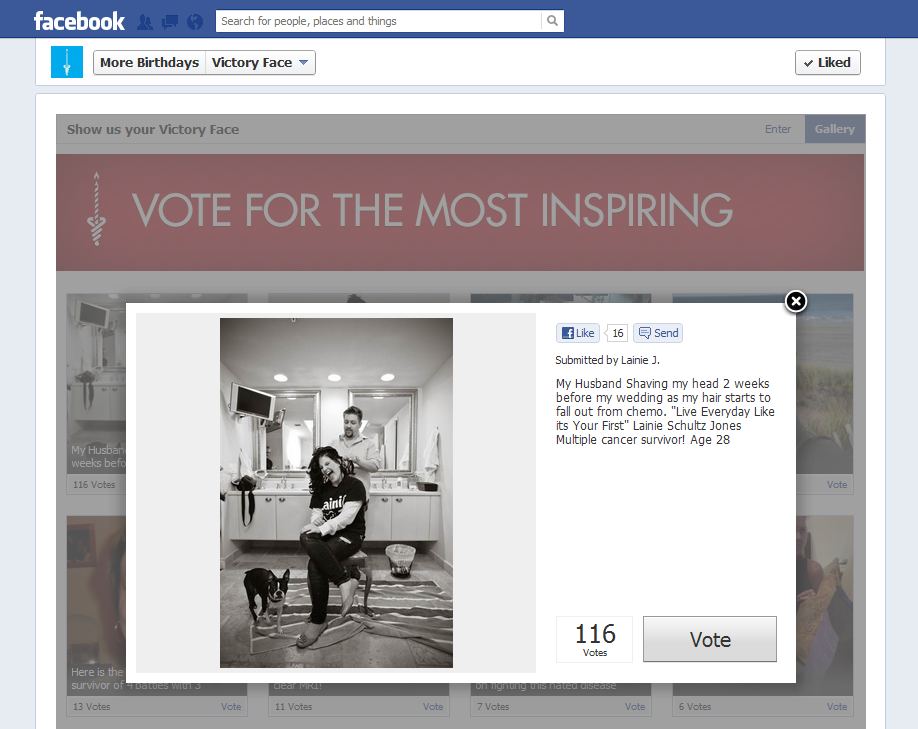 Winners can be selected based on the number of votes received for their photo (the photos with the most votes are displayed for admins in the offer dashboard); or you can even select the winner(s) at random from all the entrants using our "Pick a Winner" function in the dashboard (this method works just like with the Sweepstakes app).
As with all of our apps, you can FanGate your contest, collect entrant information with custom form fields, embed the offer on your website, fully customize any and all content using HTML, and much more! Find out more about the Photo Contest app and its features, plus see live examples of contests, at http://woobox.com/photocontests.
If you haven't done so already, you'll want to sign up for your own Woobox account so you can try it out for yourself (admins can test any of the apps with a free account). The Photo Contest app is included in our Pro plan, starting at $29/month. Also, make sure you don't miss out on future updates and announcements by following @Woobox on Twitter and Liking our Facebook Page!