In September of 2020, Facebook permanently switched to the new visual layout. While the new UI looks great and introduced a dark-mode, unfortunately the update also removed the ability to delete tabs from your page (previously in the Templates and Tabs section).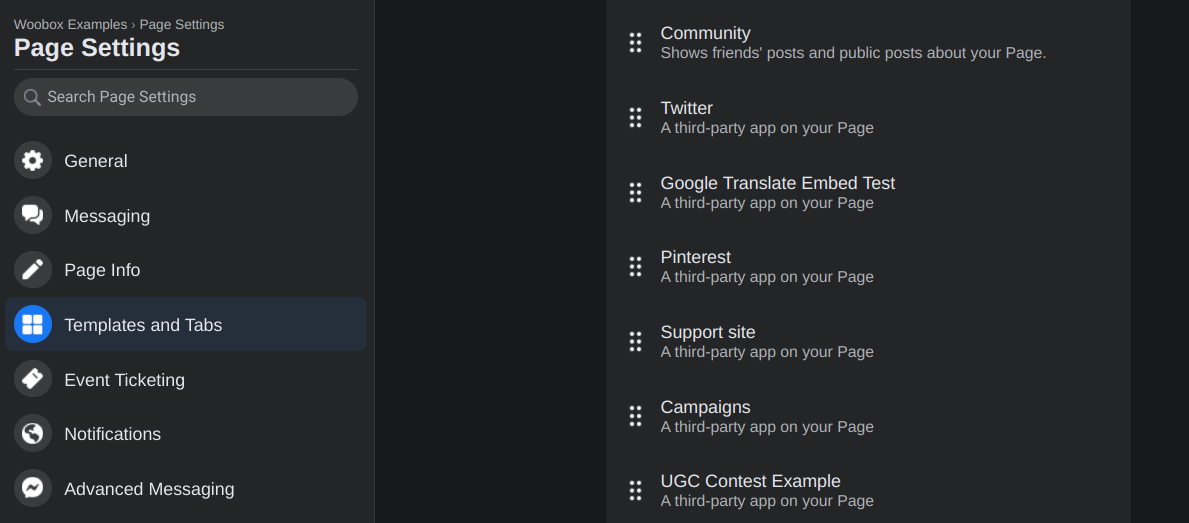 The good news: You can now remove any tab installed on your page from within your Woobox dashboard! You now have the ability to delete tabs even if the campaign has been deleted from your Woobox account, or even if it is not a Woobox tab! Here's how:
After logging in with Facebook and choosing the desired business, go to the Business Settings section and click on Facebook: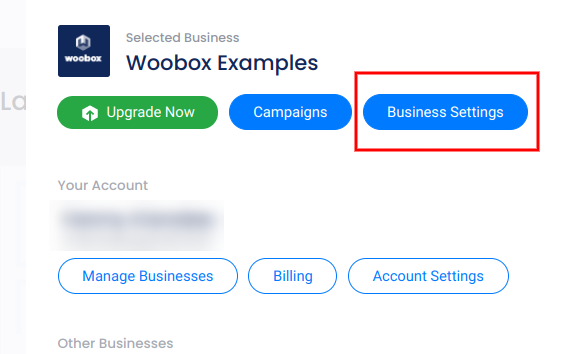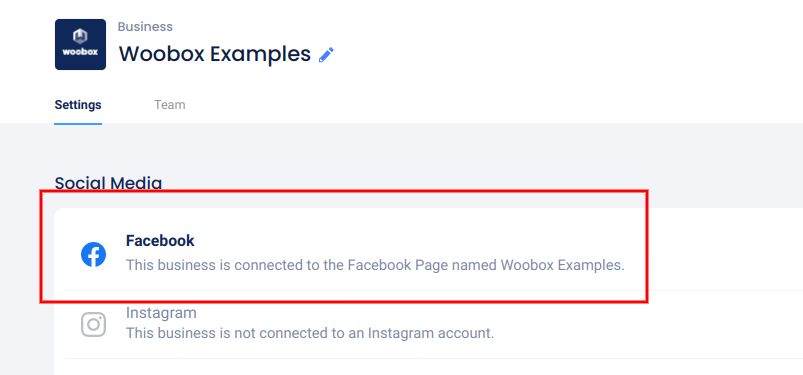 In the panel that opens on the right, you'll now see a section titled Manage Tabs: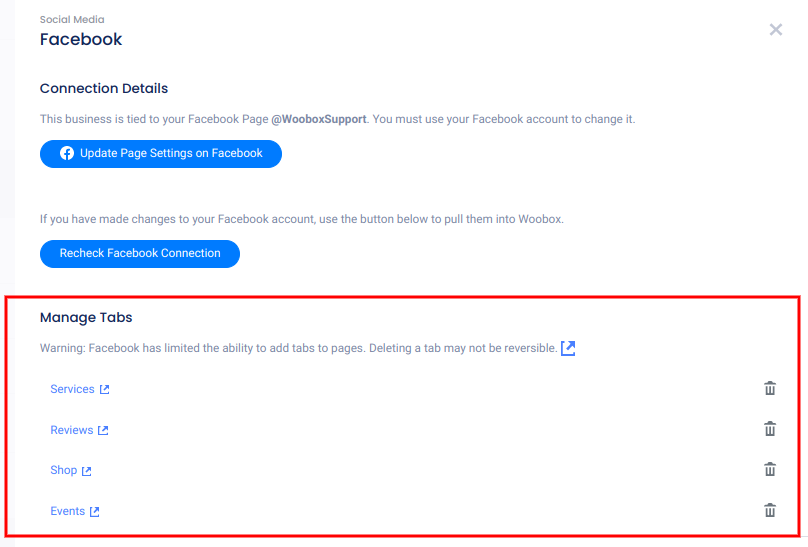 You can view the tab on your page by clicking the blue tab title. Delete the tab from your page by clicking the trash-can icon to the right:

It's as simple as that! The tab should be removed from your Facebook page within a few minutes.
If you're having installing tabs or deleting tabs from your page, don't hesitate to reach out at support@woobox.com!