Hello Sunshine!
Summer is a time for activities, from getting through reading lists, going to the beach and summer camps, to even fitting in time to lounge by the pool.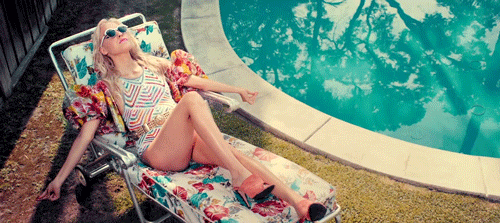 It's also a time for people to tell everyone else what they're up to this summer. Get involved by creating a Summer Themed poll.
Whether or not you give out a prize (A pool, books, sunglasses, an air conditioner, beach gear) it's easy to build a custom poll in Woobox and even easier to get fans to partake!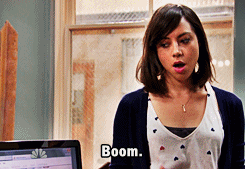 Getting Started
To set up your Poll, create an account by logging in.
Once you're logged in, click Microsites (1) and then choose POLL (2):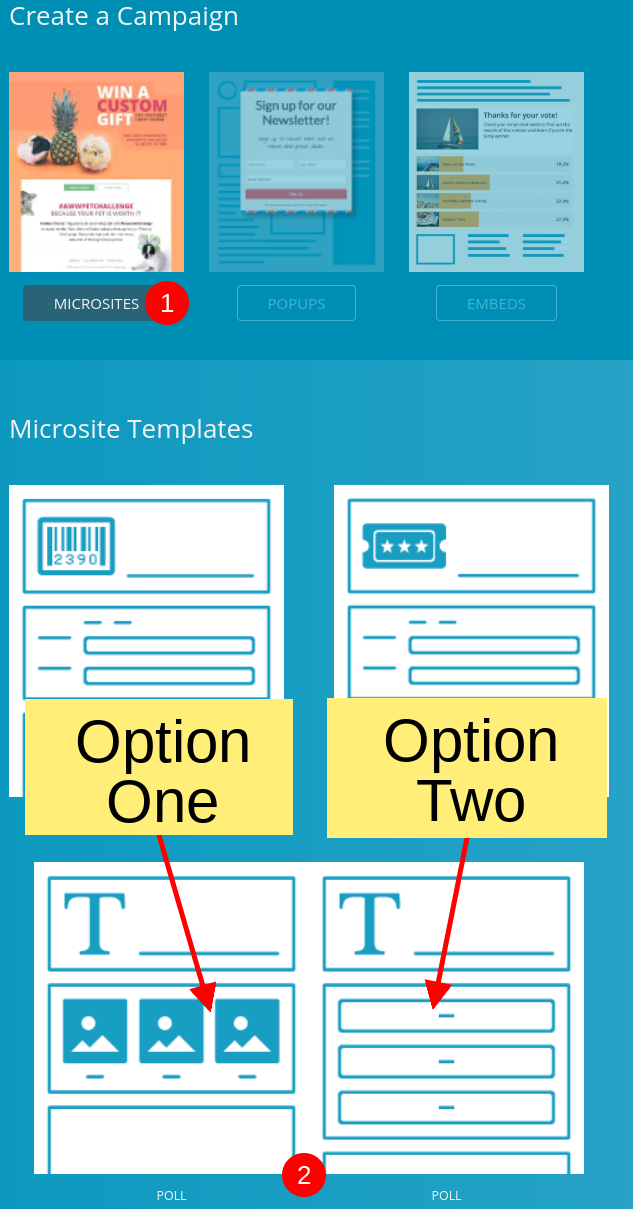 Choosing From Two Poll Types
There are two types of Woobox polls:
Option One: Use the poll without image icons (seen in the above image) for an extremely easy set up.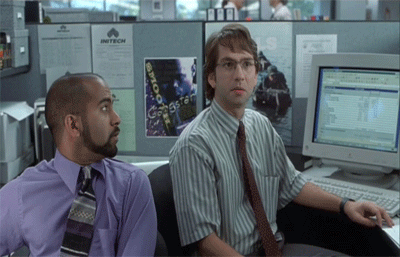 Option Two: If you want more customization (but still simple) choose the poll with squares in the icon. This allows for images as your poll options instead, so it adds an extra step of uploading photos as the vote choices.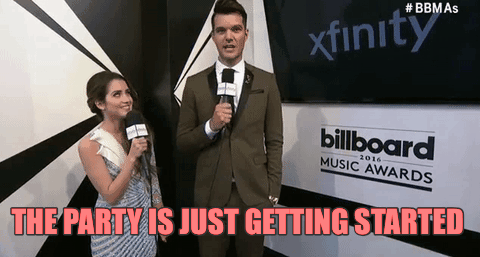 Once you've made your choice, it's time to set it up!
Poll Settings
You'll start by putting in the title of your Poll. We're building a "Favorite Book to Read at the Beach!", since our (faux) business is a bookstore.
Next, let's finish the poll's basic settings: 
Add a description, by default this will appear with your shares.
Entry dates: If you're giving a prize away and it's summer themed, you'll want to end it in time for the winner to enjoy their "summer prize". Since I'm giving out the books that are in the poll choices, I'm going to run a short and sweet campaign.
Plan on collecting data? Choose email address as the entry restriction. I want to build my email list, and I don't want users to enter more than once per email overall, so I'm selecting "email address" from the drop down.
If you're on a free plan, your campaign will remain in admin only mode. I'm not going to upgrade my account until after I set up my poll so I can test it and make sure I'm satisfied with the look and feel first.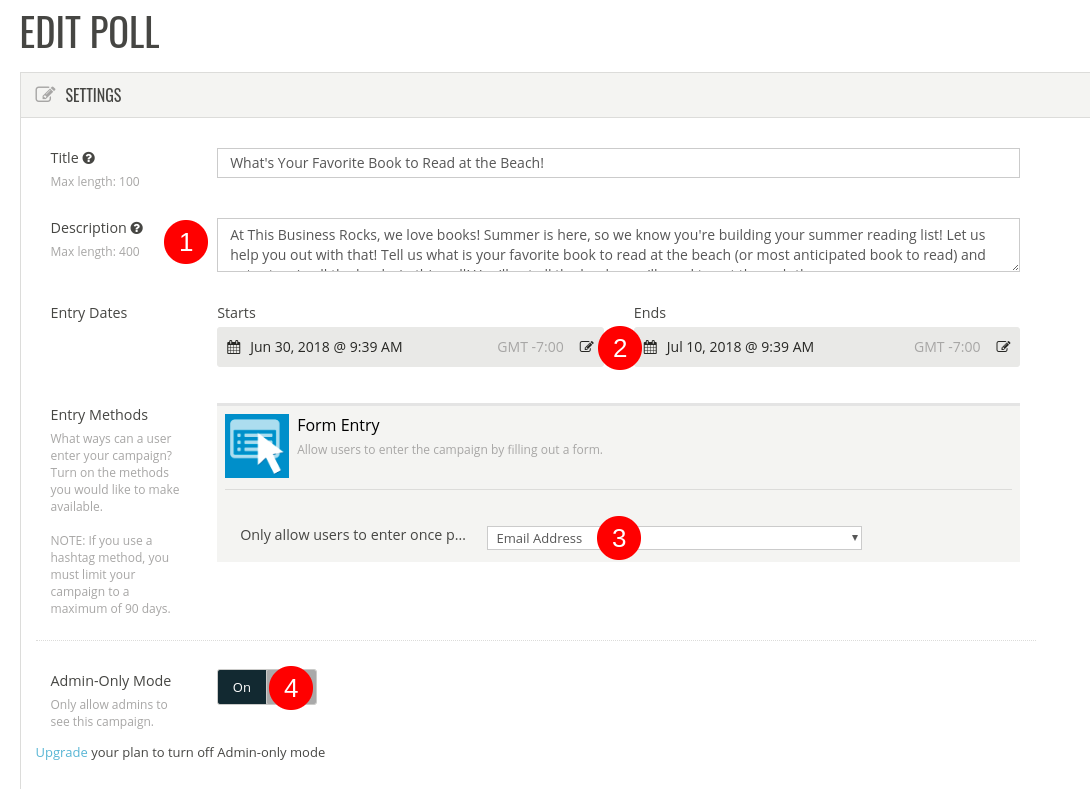 Customizing Your Poll
We'll start with the entry page, which has the poll choices and form.
With a poll, you don't need to have a form if you're not restricting it by email. However, if you want to collect data, you'll need a form.
Note: Don't see a form? Add one by clicking Elements (1) and Form (2).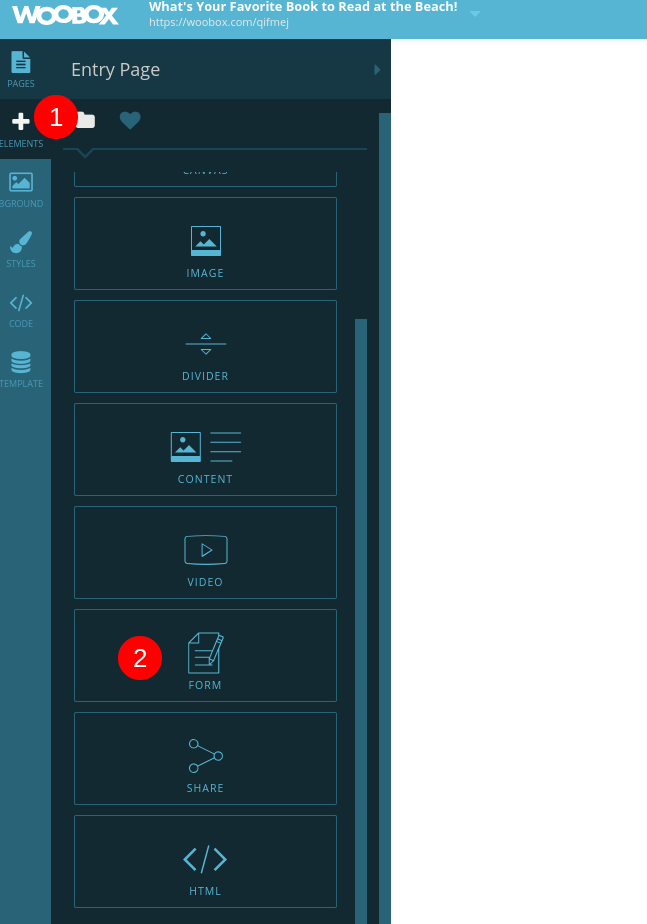 You can learn more about form fields here.
In this case, we added book covers as poll choices: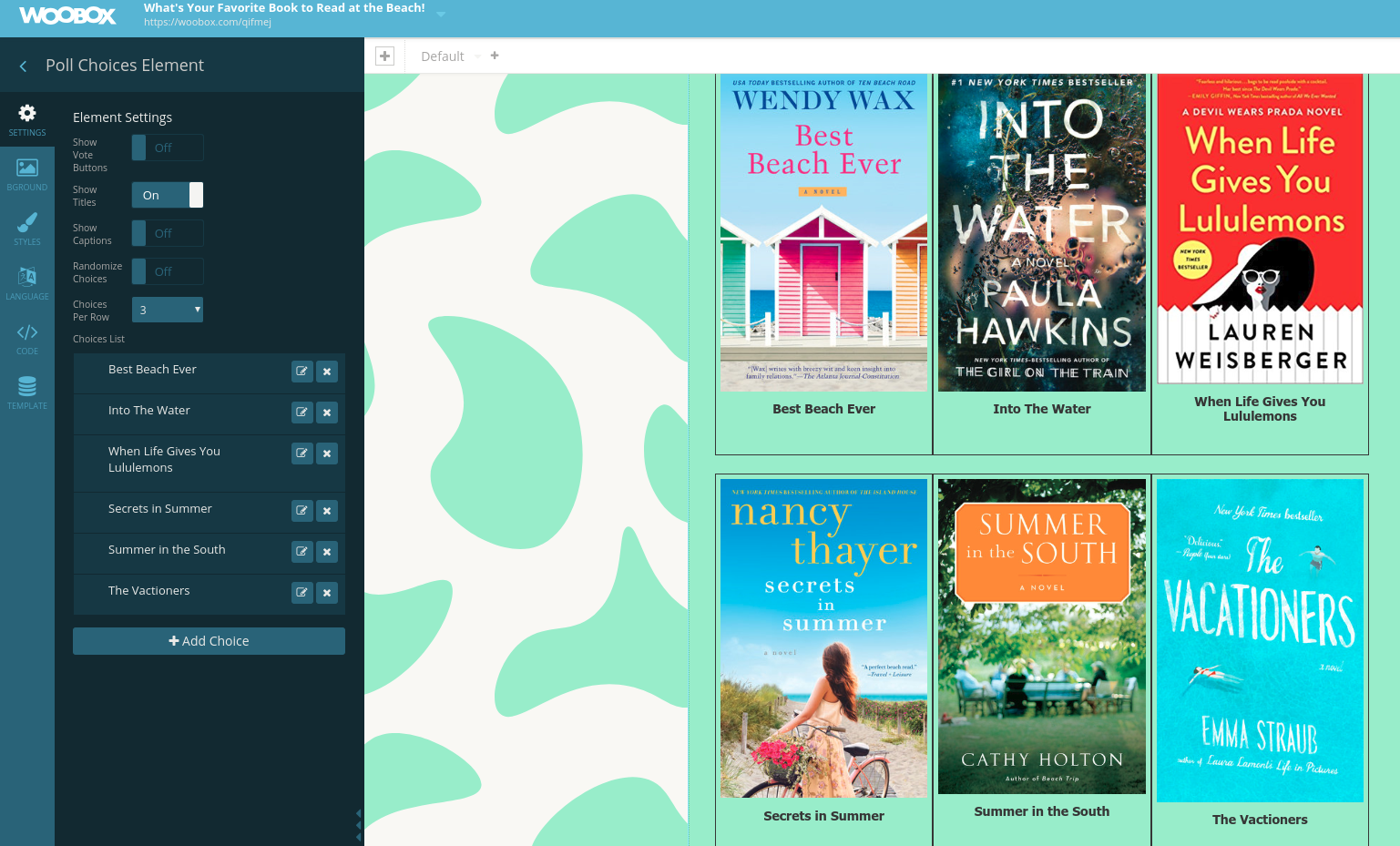 Click on the default poll, and your left menu will allow you to customize.
I also added a pattern background from the available choices, and used the color of the background as my elements background to create a cohesive flow!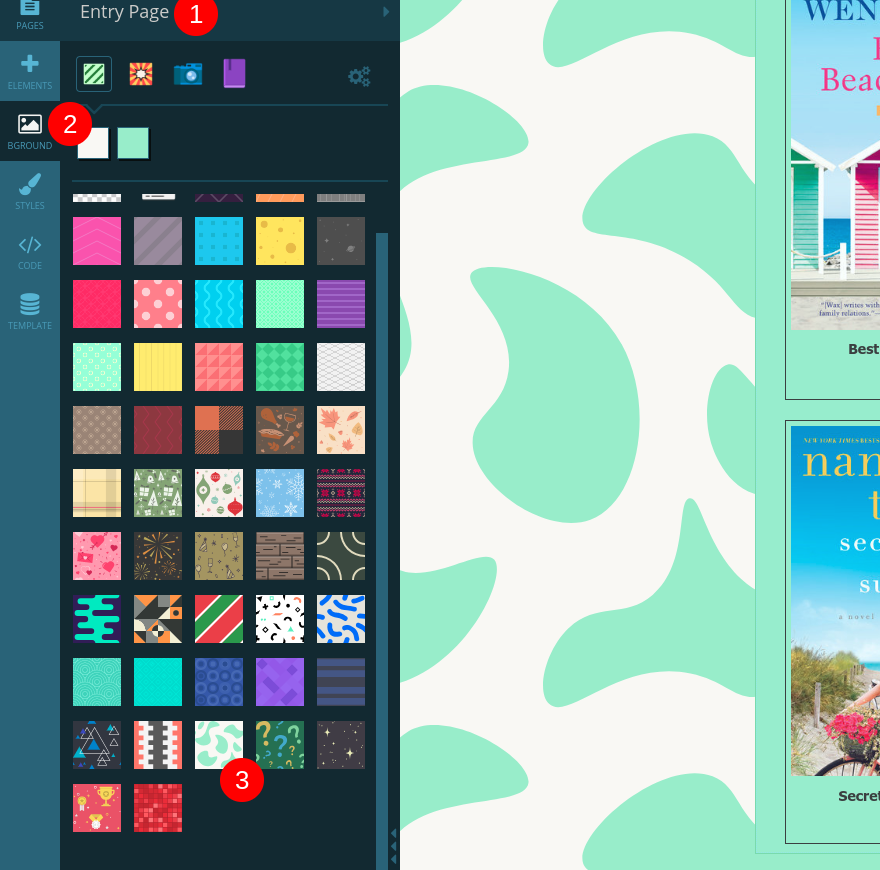 Tip: To find the colors used in a background provided by Woobox, click the color that appears towards the top and copy the color code.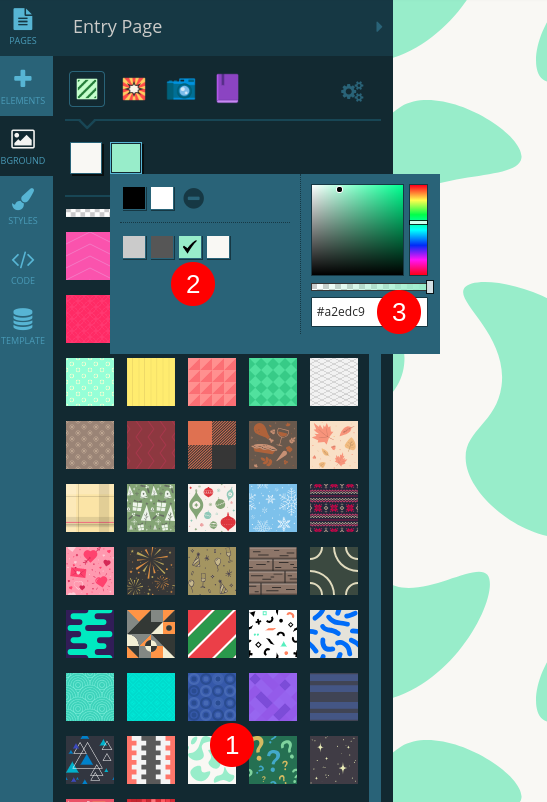 Next, I'm customizing the post entry page.
To do this, I click on "Pages" (left-most menu) and then "Post-Entry" from the connected menu: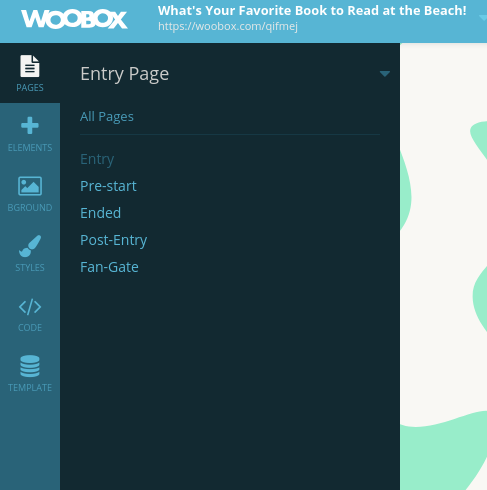 I edited some of the default text and added a new text box.
To add a text box, simply click on "Elements" (found in the left-most menu) and then select "Text" from the connected menu.
I added my text and then highlighted it all to customize it. I chose a new font, size, and color.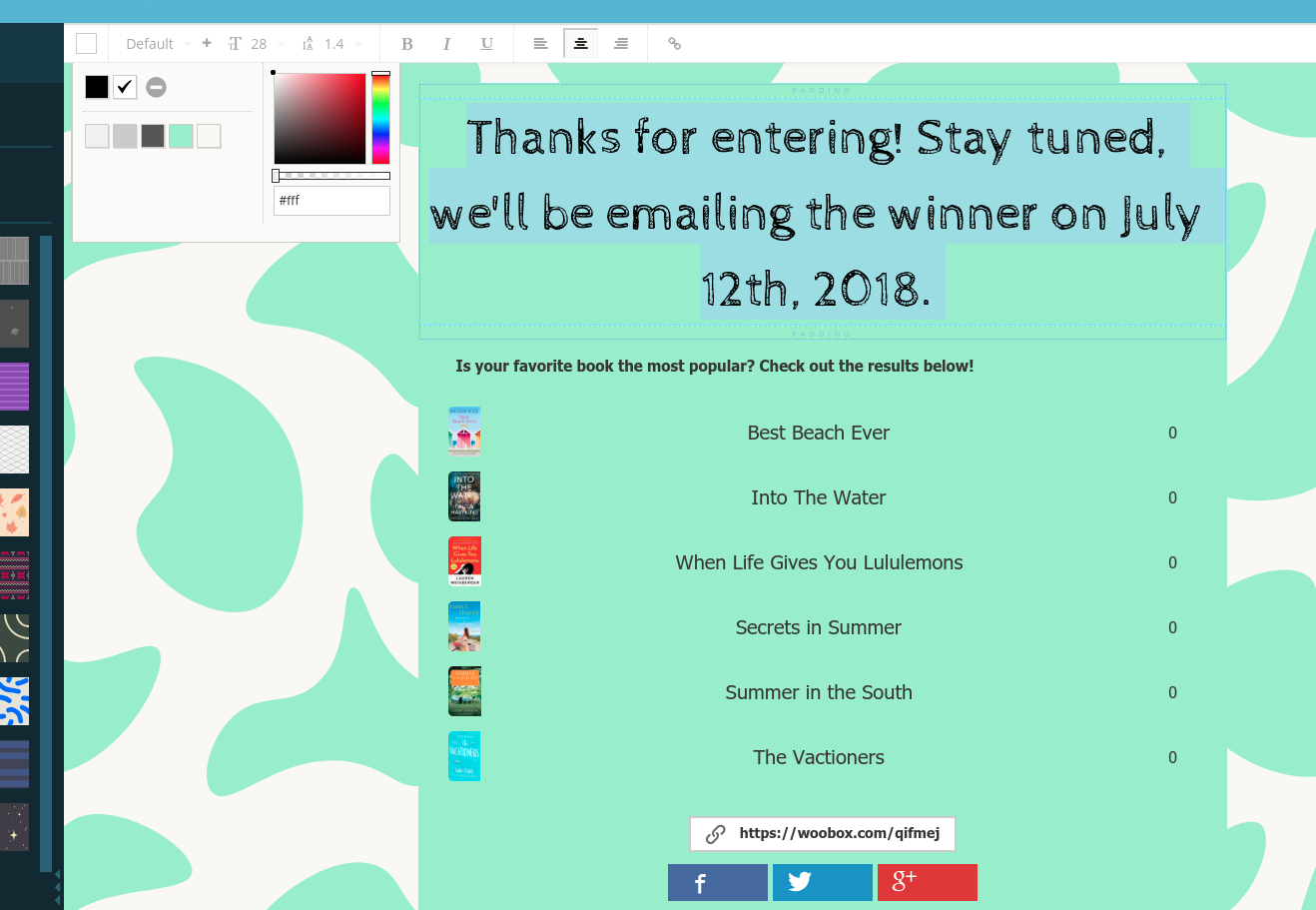 Share & Publish
We're almost done!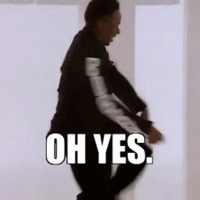 I'm customizing my share by adding an image, title, and description.
This will populate any time the URL of my offer is shared on Facebook, so I'm going to make it short, but enticing!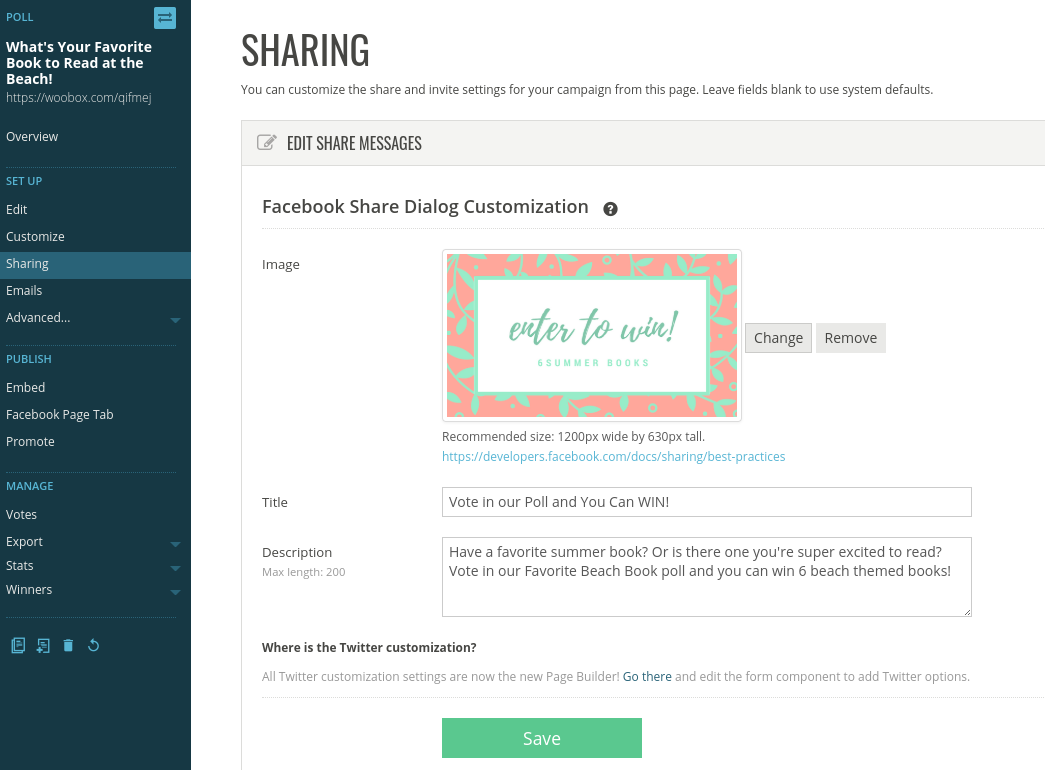 Lastly, you can have your offer live as a microsite (no extra steps), or embed into a website, or install as a Facebook tab.
I'm going to embed mine, because I want more traffic to my website.
Go Live!
Now I'm ready to upgrade and publish my offer. After purchasing, I just go to my overview page of my campaign and click "publish".

Of course I have to tell people about it, so I grab my offer URL and share it to Facebook!
Creating a summer poll is as simple as that!
Need more inspiration? Here's some more summer poll ideas:
Favorite Summer Activity
Best BBQ Food/Recipe
Must Have Summer Product
Song of the Summer
Favorite Ice Cream Flavor
Camping Gear You Can't Survive Without
What Summer Destination is on Your Wish List?
Beach House Or Camping in the Woods?
Ready to start building a Woobox campaign? You can sign up for free. All free accounts can create any promotion — you only need a paid account to publish and operate a live campaign.
If you have any questions, Woobox support is here for you by email or phone (1-360-450-5200) Monday – Friday from 8 am PST to 5 pm PST.