Want to avoid collecting EU personal data in your forms? We have you covered with our new country blocking form field type.
You can now easily restrict your Woobox forms by country and collect country data from entrants.
What can you do with this new field?
Avoid collecting data from EU participants. With GDPR enforcement beginning Friday, our new country field allows you to easily block participation in EU countries.
Only allow submissions in selected countries. Want to allow only people from the United States or Australia to submit your form? You can allow only a single country or a group of countries.
Collect the country of your participants. Maybe you don't want to block any countries, but want to collect country data for auditing or to know which participants are subject to regulations such as GDPR.
What happens when someone chooses a blocked country?
If a visitor selects a restricted country, they will see a customizable message that reads "This campaign is not available in your country".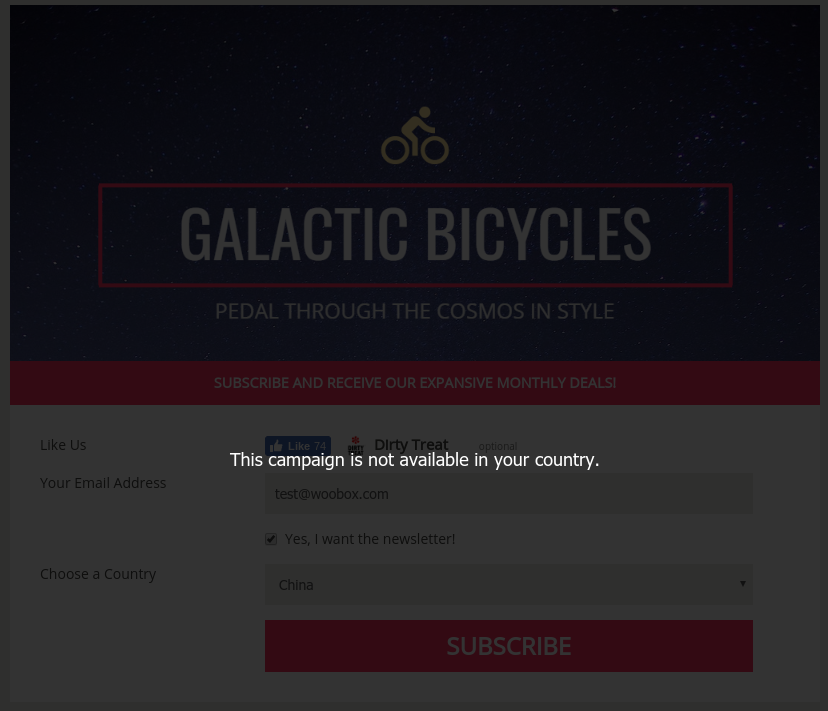 Setting up a Country field in your form
Among the menu of form field items you can add when setting up your campaign, you will now find a Country field option. Adding this field will insert a drop-down menu of countries so you can keep track of where people are entering from (you will always have IP Addresses from successful entries as well, so you can cross-check if needed).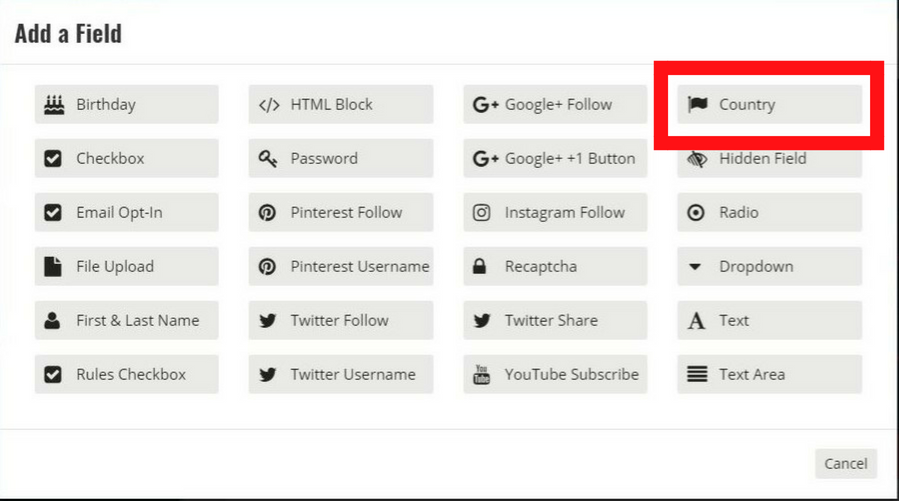 When you add this field, you will be able to choose countries that should not be able to access your promotion. So, even if the URL makes it across the pond, no one who selects that country will be able to enter the campaign. Be sure to turn the toggle-switch labeled "Required" to "Yes" after adding the field. You can restrict entire continents by clicking "All" under the name of each, or you can expand the continent boxes and select individual countries identified by their two-letter abbreviation.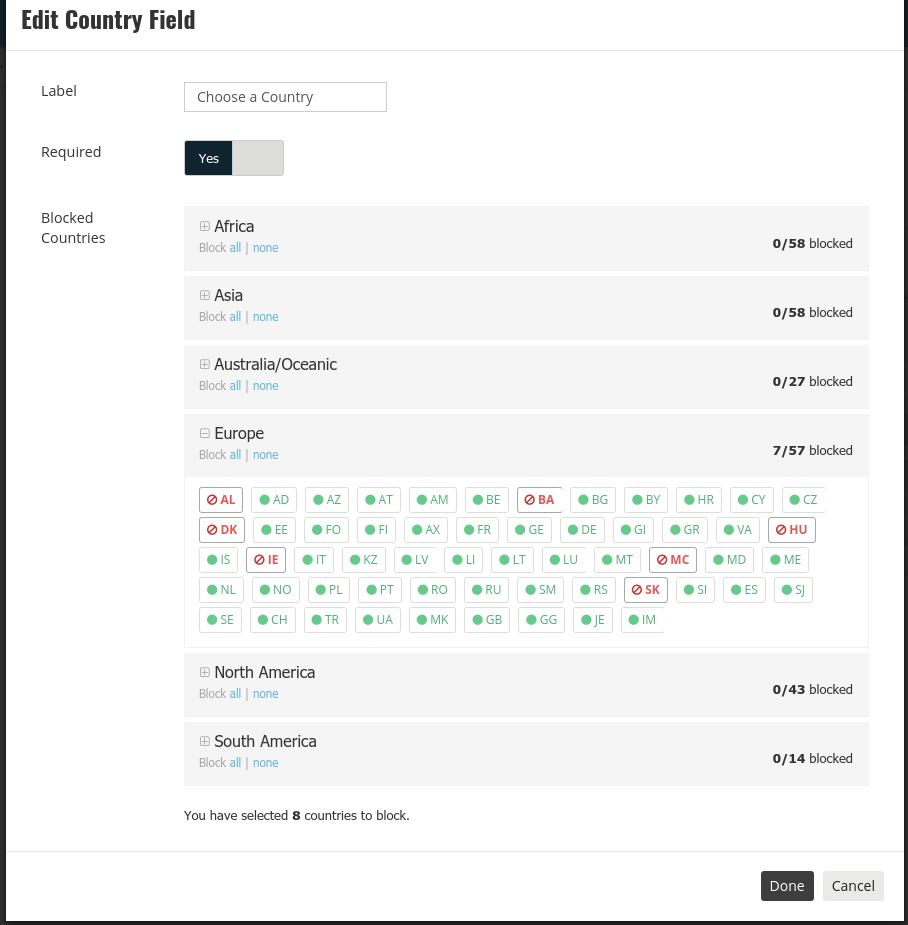 We hope you find these new tools helpful in keeping compliant with GDPR laws, and running the best campaign possible! For more information on Woobox and GDPR, check out our GDPR FAQ.  For advice from an expert in law on running GDPR compliant contests, click here.  If you have any questions or need a Data Processing Addendum (DPA) – feel free to email us at support@woobox.com.