On Black Friday, REI paid employees not to come to work. Instead, they were supposed to go hiking or backpacking or scale a mountain with their new food baby (thanks mashed potatoes!).
This campaign — titled and tagged #optoutside — started a revolution. Against the norm of consumerism and commercialism, REI closed their doors for the year's most popular shopping day and encouraged not only their staff but everyone to explore the outdoors.
#Optoutside, now in its third year, is one of the most successful photo campaigns to dawn social media.
The outdoor retailer is not just smart because of its play on words. It's smart because we all experience the intense commercialism of the holidays. Everyone has opted out of emails or marketing campaign collateral at some point (right click, unsubscribe.)
Tap into this same motivation to participate in these travel photo contest ideas:
Hold a Cruise Ship Scavenger Hunt
There's nothing like being trapped on a boat for 10 days. Whether your guests stay tipsy on long-island ice teas or are going stir crazy and frequenting the midnight chocolate buffet, provide them an outlet to use their creativity. Put together a photo scavenger hunt for your cruise patrons. Don't be afraid to get a little wacky. Here are a few examples of what to include —
Take a photo:
Wearing pool floaties (if you're not 3 years old, you'll have to ask nicely to borrow)
Holding a pink drink (may we suggest a Shirley Temple or a cosmopolitan)
Standing next to a piece of art
Sitting with someone wearing a bright orange shirt
Playing shuffleboard
Winning at the poker table
Hold the contest once a day or once a journey at the same time, or offer it as an ongoing challenge.
Host a Virtual Vacation Book Club
Vacation getaways are often the chance for guests to lay back in the beach chair and forget about work for a bit. Maybe their cell phone doesn't get service, or they don't have anything resembling a Wi-Fi connection. The luxury is that they can read their trashy book without the ding, ring, bing of constant push notifications. Keep your guests engaged with this idea in mind.
Host a beach-read photo contest. What are your guests reading and where? You'll receive photos of everything from toes in the ocean while reading Crime and Punishment, to curled-up in bed with the last book in the Twilight series, to Fabio paperbacks next to the soap dish on the bathtub ledge. To each their own.
Though the readers might not discuss the books in detail, encourage a short book report. What's happening? (No spoilers) Would they recommend to another traveler? Foster a conversation and vote for the best reading spot.
Encourage them to Experience the Environment
Icelandair started the stopover back in the 1960s — a chance to stay in Iceland for a multi-day layover before heading on to a different round-trip destination. It's almost a buy-one-get-one flight deal. But it wasn't until social media that it caught on and now enjoys intense popularity.
Travelers post photos out plane windows and from the top of Hallgrímskirkja. They tag #mystopover wading into the Blue Lagoon with friends. This stopover, and the resulting social media craze that has followed, spiked tourism in a country that was not talked about much before.
It's almost a buy-one-get-one flight deal. But it wasn't until social media that it caught on and now enjoys intense popularity.
Remember when planking was a thing? Sure, it was short-lived and totally hipster, but it was marketing gold. If you manage a fitness resort, maybe planking is still an appropriate action. If you manage a quiet winter cabin, asking guests to post mountain adventure pics is more in line. Whatever you do, encourage guests to dive into the experience.
Incentivize visitors to post about their experience with a hashtag unique to your resort. Whether they're hanging out by the pool, enjoying wine at the bar or eating at the top-rated resort restaurant, their Instagram accounts will be blowing up with your name.
Get Right Up Close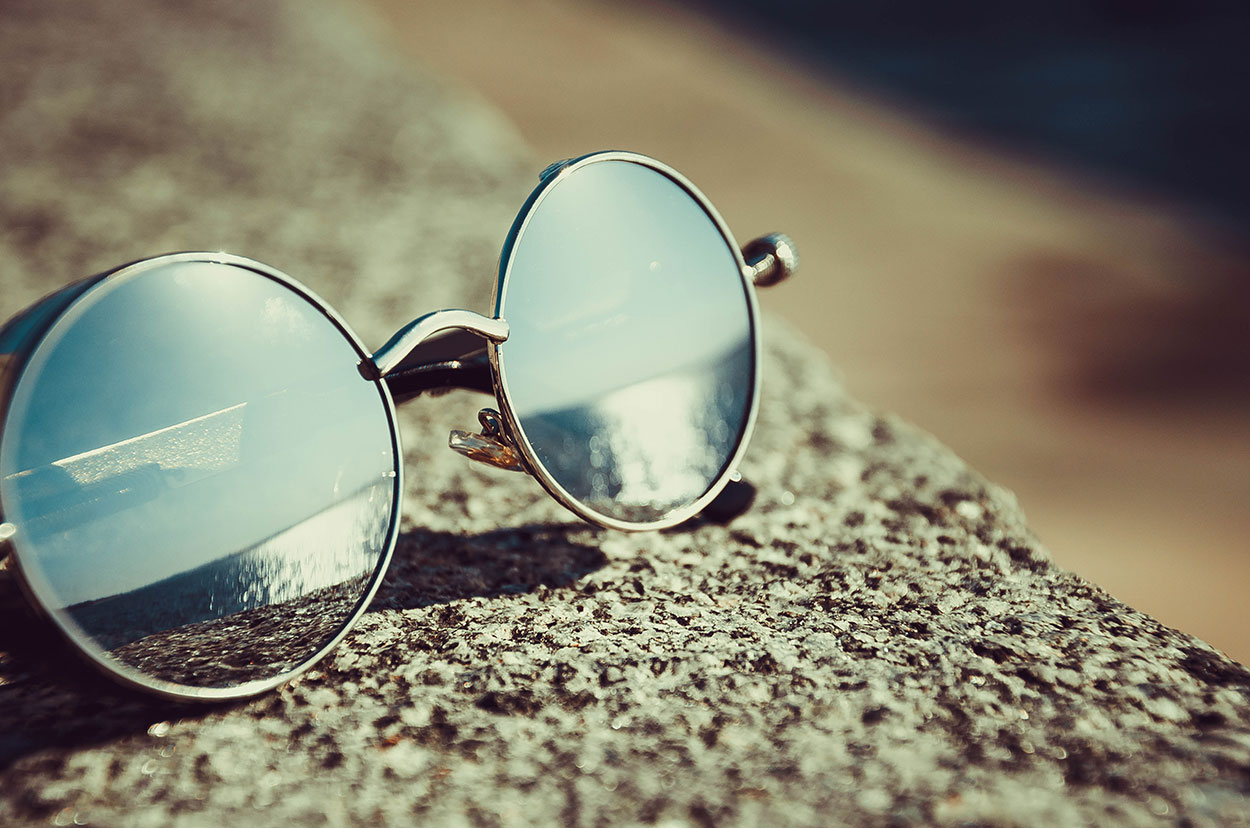 Ask vacationers to get up close and capture the textures of their trip! Take a photo from an inch away from a condensing water glass or get right up next to that red rock formation. Capture the texture of the sand or take the GoPro underwater to see those striped Nemos eye-to-eye (or lucky fin to lucky fin).
Guests can submit their photos, and you can choose the best and most obscure in the collection. Then ask people to guess what the objects are. Give prizes for those who guess correctly.
Stay Hyper-Local
To promote tourism in your area, encourage visitors to stay local to eat and drink. Create a hashtag and a map with an area flavor. Use consumers' (free) marketing to your advantage.
For example, ask tourists to use #edibleutah or #lafoodscene when they go out on the town for the night. Ask them to take photos of everything from their beer flights to their charcuterie boards and tag them with the appropriate hashtags. They can digitally pin the photos wherever they were on the map. Soon guests will see just how much there is to do, eat and drink in such a concentrated area.
Play up a Good Old-Fashioned Contest
Tiny hole-in-the-wall Mexican restaurants with their infamous burrito walls had this down to a science way before social media came to the scene. If you can eat the burrito the size of the newborn baby, it's free. And so polaroids of all who survive — without barfing — plaster the wall by the restrooms.  Who doesn't want to be in the BIG BURRITO HALL OF FAME?
If there's a pie eating contest, someone wants to shove so much pie into their piehole that they can't talk. If there's a board game night or a poker tournament, you'll have some excited winners and some sad losers. Play off a traveler's natural sense of competition.
If there's a board game night or a poker tournament, you'll have some excited winners and some sad losers. Play off a traveler's natural sense of competition.
Transfer this challenge to social and amp up the camaraderie. On a cruise, host a pool Olympics. In a beautiful resort, create a stamp card where the winner gets a prize for eating at all the restaurants on the card. Document and celebrate the winners both online and maybe on something equivalent to the burrito wall.
Compete for Concert Tickets
Everyone has a little extra time to waste on vacation. Encourage travelers to design their own album cover or band T-shirt for a band that's playing soon. Then, give away tickets to the winner.
Say a casino is hosting the Red Hot Chili Peppers for a night on stage. Those staying at the venue can draw, paint or sketch their album cover and enter it into a contest for best artwork. Participants can model their T-shirts.
Are you set up for video contests? Ask contestants to perform their favorite song by the artist. Provide the karaoke machine and mic. Grant points for enthusiasm, props, and of course, wicked dance moves.
Embrace a Holiday
Holidays tend to encourage travel — whether people are getting away with their families or getting away from their families. Don't leave the holiday celebrations at home though.
If it's Mother's Day, ask travelers to post a photo of their mom in her vacation bliss (possibly ignoring her teenagers). If it's Labor Day Weekend, have travelers post a picture of them doing the opposite of work, like relaxing on the beach or enjoying room service on the balcony.
Depending on the holiday, offer specific criteria for the contest, as well as prizes.
Depending on the holiday, offer specific criteria for the contest, as well as prizes. For example, on a cruise, host #bluechristmas where families are encouraged to document new and old Christmas traditions. Require guests to be creative and reward the craziest, or offer several prizes for various categories.
Postcard Hop
Whether you manage an all-inclusive resort or a cruise ship, you likely have a gift shop. Carry postcard packs — the ones that come in a 20-pack for $5 and feature all the must-see tourist spots for the city. Especially great for shorter trips, families can experience the city and not miss any of the main attractions. Jump (not literally, unless you want to make it a workout) from one postcard location to the next. Take photos holding the postcards at each place and write a little memory on the back.
Those who complete all 20 spots are entered into a raffle or drawing for a prize.
Take the Fun Home
On that first Monday, you return back to work, you'll be thinking a lot about hanging your legs off the long side of the diving board, and the deep-fried smell of the chicken and waffles place you went to every day you were gone.
Hold a throwback photo contest that encourages previous guests to reminisce about their trip. What do they miss most? When will they be returning?
Hosting photo contests is a great way to create user-generated content and get your brand out there. Manage and embed photo contests, forms, coupons, polls, and more with Woobox. You can sign-up for free! If you like your promotion, subscribe and embed it anywhere you message your customers: social, web, email and more.
Have questions? Email the Woobox Support team. We're happy to help!