There's a great new offer type available now for Woobox users! The Instant Win app allows you to run a promotion where participants enter to win a prize, and find out immediately if they've won.
You set the odds of winning, retry interval, the total number of winners, and (of course) the prize. As with the other Woobox apps, you can create a campaign for Facebook and/or Twitter, meaning you can choose to limit your Instant Win offer to fans and followers, and limit wins or attempts to one per user. All participant information is available to you at all times as two downloadable spreadsheets (CSV file format) separated into Winners and Non-Winners, which contain all the information collected for each winner and voucher, and each attempt, respectively.
Perhaps you'd like to have different prize levels, or just multiple/different prizes… That is completely doable using custom codes for the winning vouchers that indicate different prizes. In fact, this is exactly what Rubbermaid did in the offer example shown above, where they asked fans to register for their Rubbermaid Club email newsletter, and in return gave them a chance to get a discount ranging from 10% to 50% off.
Within the app, you'll have the opportunity to set up and fully customize each of the following pages:
FanGate Page — This is the content shown to non-fans when they view your offer on Facebook.
Offer Page — This is where users will see the offer information and have the opportunity to actually try to win. This is also the page where they would enter any information you've asked for in the entry form.
Not A Winner Page — This is a static page that all non-winners will see. You can fully customize the content on this page using an Image or HTML, as with all Woobox offer apps.
Voucher Page — This is essentially the "'golden ticket;" it's the voucher that winners receive, which can include redemption codes (automatically generated, custom, or static). Alternatively, you can use an uploaded image or HTML to display your own pre-made voucher or how to claim their prize.
Pre-Start Page & Ended Page — The content users will see if they visit the offer before it has started and/or after it has ended.
One example of an Instant Win campaign that we really love is the DimensionU promotion shown below, which integrates FriendGate, requiring users to have seven friends who Like the Page before entering.
Entry Page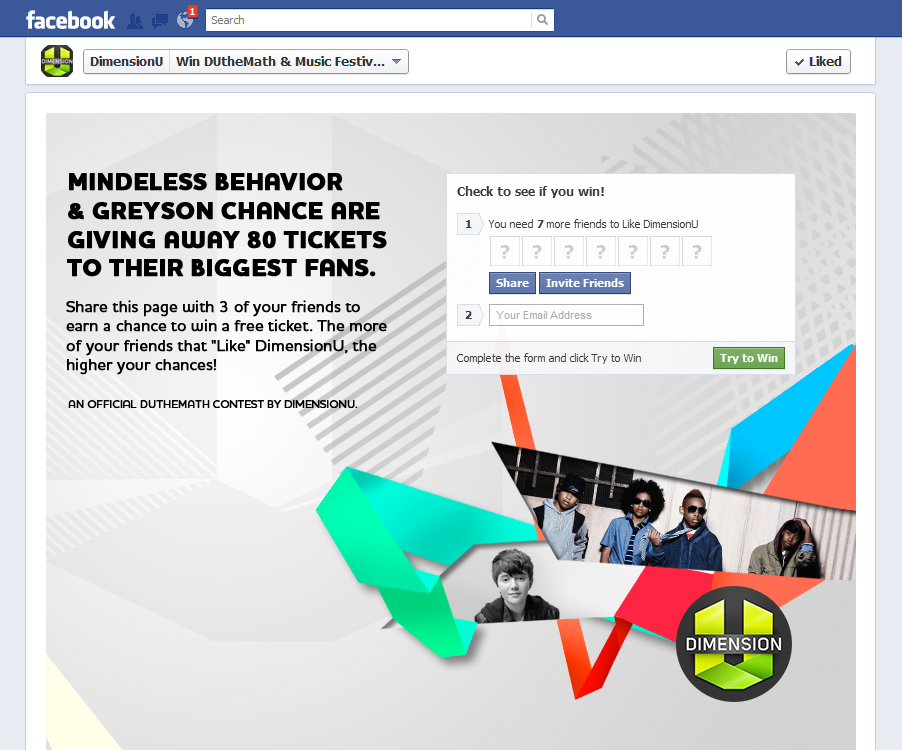 Not A Winner Page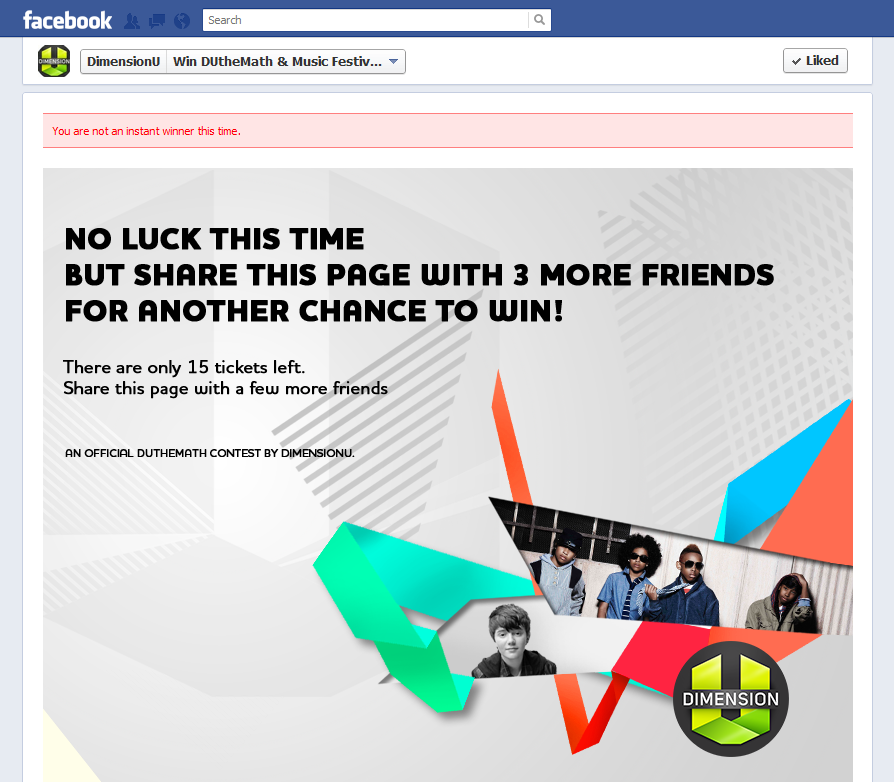 Voucher Page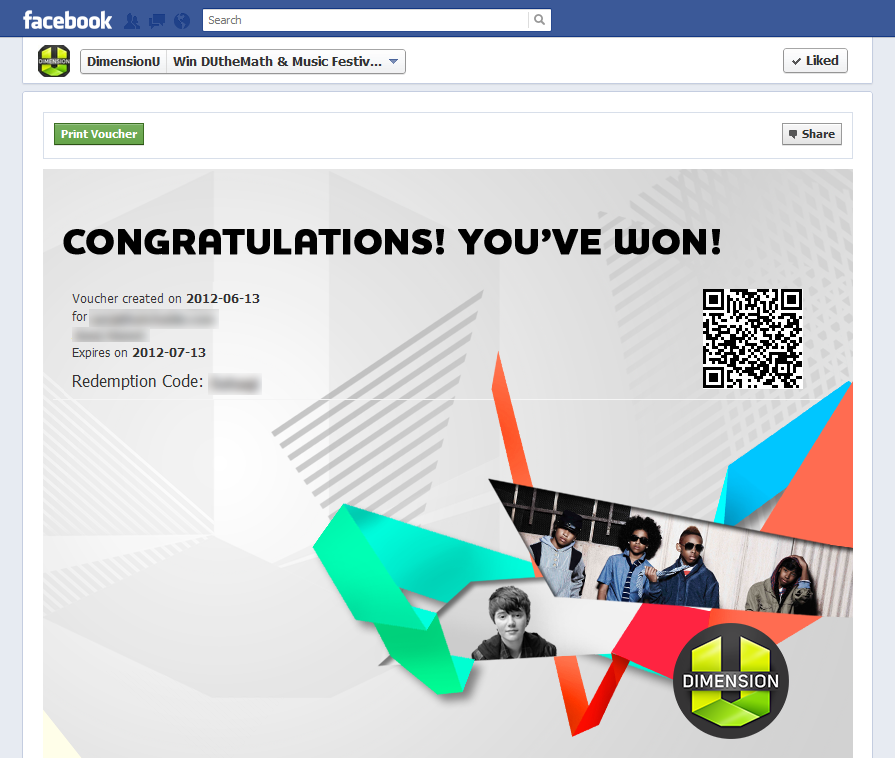 Find out more about the new Instant Win app at http://woobox.com/instantwin.   It's included in our Pro plan starting at $29. If you haven't done so already, make sure to sign up for your own Woobox account so you can try it out for yourself (admins can test any of the apps with a free account). Also, make sure you don't miss out on future updates and announcements by following @Woobox on Twitter and Liking our Facebook Page!